Learn more about decarbonisation - trends and latest news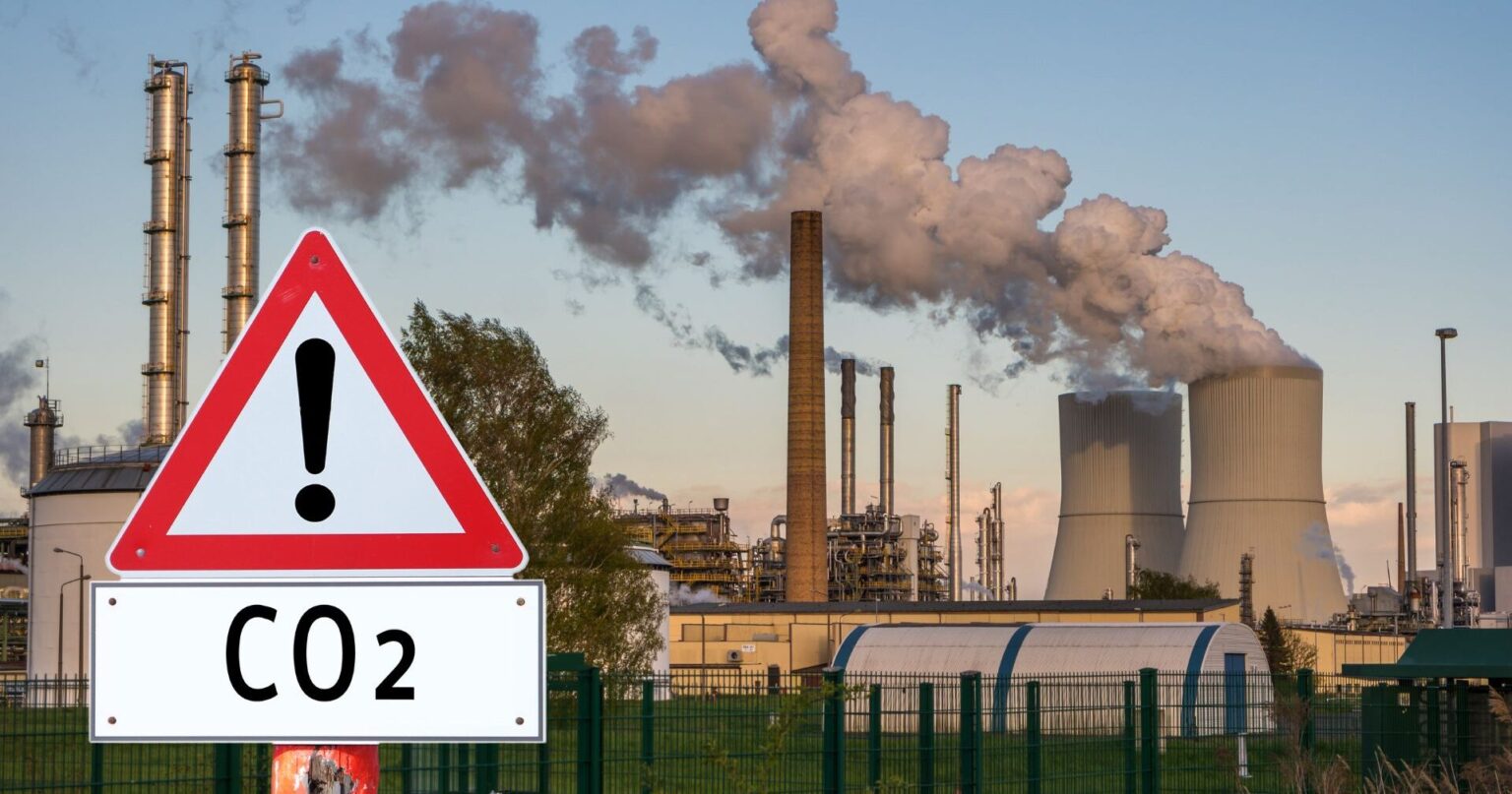 By 2050, humankind must reach climate stabilisation throughout net-zero emissions and the limitation of global warming to 2°C. 
World manufacturing generates 30% of the global anthropogenic CO2e emissions i.e. 15.810 out of the 51.000 million of tonnes of CO2e per year. These emissions encompass the three Green House Gases Scope emissions in other words the direct energy, non-energy industrial process emissions and along with indirect emissions from purchased electricity. Besides, from 90's level to 2022 direct industrial emissions had a significant increase of approximately 70%. The top three emitting industries are Iron & steel, non-metallic minerals (cement, glass, lime), chemical & plastics account together for 70% of the manufacturing industry CO2 emissions. 
That's why, the decarbonisation of global manufacturing is pivotal to achieve this goal nevertheless what will this entail, and how will it work?  
Therefore, manufacturers need to serve as potent levers to resolve the numerous hindrances of the carbon conundrum and avert the climate change at its worldwide level. The Moonshot project aims to decarbonise manufacturing and meet Paris Agreement and European Union's 'Fit for 55', which refers to reducing greenhouse gas (GHG) emissions by 55% by 2030 and being climate neutral by 2050.  The GHGs encompass carbon dioxide (CO2), nitrous oxide (N2O), methane (CH4) and fluorinated gases (hydrofluorocarbons (HFC), perfluorocarbons (PFC), sulphur hexafluoride (SF6) and natrium trifluoride (NF3)).
Manufacturing decarbonisation means to phase out the carbon dioxide equivalent output of the atmosphere due to anthropogenic effects (Protocol & Greenhouse Gas Protocol Initiative 2004). Only a multi-pronged approach with a life carbon assessment of the whole manufacturing value chain can achieve decarbonisation. A focus must be determined towards the largest CO2 industry consumptions such as Iron and Steel, Chemical & Plastics and Cement. Decarbonisation will be enabled through a set of concepts such as carbon storage and capture and use (CCS or CSU), monitoring the three scopes GHG emissions to enable the awareness into CO2 emissions from direct and indirect sources as well as with the implementation of policies and social acceptance. 
To build low-carbon economy, sustainable and resilient manufacturing, it is pivotal to lose the reliance of fossil-fuel energies. A change of behaviour is needed to achieve a better sustainable model for instance by building industrial-urban symbiosis, circular regions and industrial clusters or communities that could be fostered to pave the transition towards a resilient future. To achieve these goals, a holistic approach is needed with many key drivers such as zero-carbon hydrogen production, circular economy,  alternative materials (e.g. green steel & concrete, wood products, biofuels, etc.), carbon pricing, R&D financing, even energy efficiency standards, or even a global core of ESG-driven investors.  
The weight of Europe in global CO2e emissions
In Europe, manufacturing sector is currently employing 32M people which is the equivalent of 16%   of   the   EU working population whose   13   million   jobs   in   the   emerging   high-tech manufacturing   industry and   moreover 16.1% of   the EU-28   GDP share was   brought   by manufacturing industry in  2016 (i.e. EUR  7.11  trillion  of  turnover) [III][IV]. Henceforth, the manufacturing is pivotal  to  bring Environmental,  Social  and  Governance  sustainability  to enhance the European community. 
In 2021, the EU-27 countries emitted 4 GtCO2e and thus account for 7% of global GHG emissions. In Europe, the manufacturing industry account for approximately 25% of the total emissions. 
In the last quarter of 2021, the EU emitted 1.05 GtCO2e that is slightly higher than the pre-pandemic level in the fourth quarter of 2019. Compared to the last quarter in 2020, the three European countries that emitted the most in the last quarter  of 2021 were Estonia, Bulgaria and Malta with 28%, 27% and 23%, respectively. Source 
The top three carbon emitting countries in Europe are Germany, Italy and France with 600, 300 and 230 MtCO2e, respectively. 
[III]Eurostat, GDP percentage of total, industry breakdowns, 10.01.2018 
[IV]European Commission, Factories of the Future Manufacturing in Horizon 2020 and beyond, 2017. 
Key objectives for 2030 in Europe:
Decrease of 40% in GHG emissions compared to 90's levels 

32.5% of energy efficiency enhancement 

32% share for renewable energy 
EIT Manufacturing's Moonshot Call can help to decarbonise, but how?
New business Model based on model with a sustainable, circular economy approach 

Reskilling & support for professionals  

Decarbonisation database to improve the awareness and understanding on this problem 

Creation of startups with clean and decarbonisation radical solutions 

Development of standards and certificates for Green Manufacturing in Europe 
Are you interested in the Moonshot Call?
We are looking for changemakers, partners and inverstors