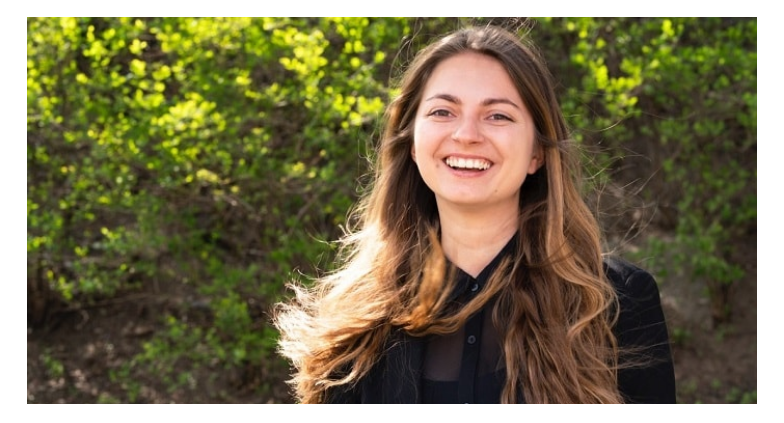 Read the interview with Laura Ostrowska, Master student from the Energy Transition programme.
Laura Ostrowska knows the key to bringing change is not just creating new technologies. It's about sharing information and empowering people to make better choices for themselves and the environment. She's joined the MSc Energy Transition programme to do just that, enable the energy transition through education and self-empowerment – especially in her home country of Poland.
Why are you interested in sustainable energy?
Sustainable energy is not a hot topic where I come from. Energy production is based on fossil fuels, mainly coal, and there is limited access to R&D in this area. I want to do my part by contributing to the development of sustainability in my country and influencing people my age to show them that every single one of us can make an impact.
What part do you plan to play in the energy transition?
I think that spreading knowledge about existing and potential technologies among citizens is essential. However, even more crucial is helping them believe they can actually make a difference themselves. These are the major aspects I wish to be involved in. My goal is to raise awareness and have an impact on creating policies and implementing them.
What attracted you to the EIT InnoEnergy Master's School – and what has been your favourite part of the curriculum?
A few attractive elements were the possibility to study in English, the international environment, a double-degree diploma, and the additional curriculum which includes a lot of business and market elements that aren't included in a standard 'technical' education. In my first year, I had access to numerous training and coaching sessions which gave me a broader scope when it comes to the job market, and how the knowledge I attain during studies can be adopted in a future career. EIT InnoEnergy gave me access to two great European universities where I upskilled my engineering competencies and also gave me tools to enhance a set of soft skills, which engineering students usually not focus on.
How has the EIT InnoEnergy network helped you on your path?
In lots of ways so far! For example, in a few days, I will start an internship at the European Institute for Energy Research in Karlsruhe. I will also do my Master's thesis with them. My work covers bio-waste usage in energy production, and I am very excited about it! The EIT InnoEnergy Career Centre greatly assisted me in accessing the institute's researchers, whom I contacted and arranged interviews with. Another great example: during the Connect event in Stockholm, I was able to meet with several companies that I was not even aware of before, and ask representatives about their impact and experience in a real energy-connected environment.
In what way do you believe your time at EIT InnoEnergy Master's School will contribute to your professional career?
Because of my participation in the programme, I have started to challenge myself more and more. I've gained interest and access to fields I would never have seen myself in before. The added value to my engineering skills prepares me for my future career, and this challenging atmosphere has benefited me in more ways than I can count.