Nektarios Tavernarakis appointed EIT Governing Board Chair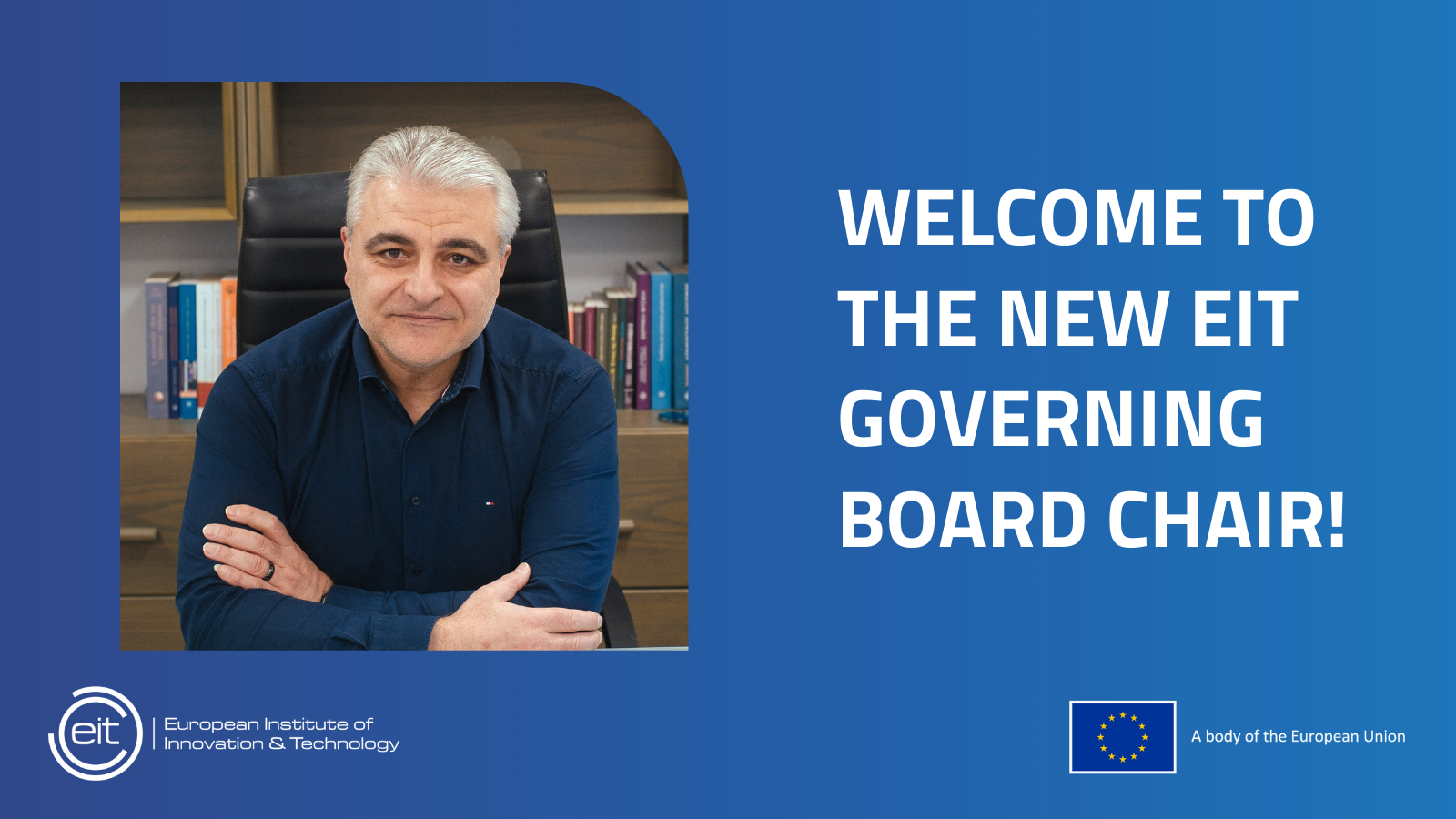 The EIT welcomes Nektarios Tavernarakis as its next chairperson, succeeding Gioia Ghezzi when her mandate ends on 1 July 2022.
Prof. Tavernarakis brings decades of research and academic experience into his new role, with his most recent undertaking as Vice President of the European Research Council (ERC). His appointment is well suited to leveraging EIT's innovation ecosystem to bring more research solutions to the market and respond to global challenges.  
Commenting on his appointment, Nektarios Tavernarakis said: 'I am delighted to be appointed to Europe's largest and most experienced innovation network- the EIT! Since I have joined the Governing Board, I have been exposed to a thriving ecosystem, made up of Europe's brightest innovators, students, and partners working together to co-create the future of Europe. 

There is no doubt that innovation plays a central role in overcoming some of the greatest challenges we face. In these unprecedented times, I look forward to expanding our ecosystem and increasing our impact working together and cooperating as Europe to drive the prosperity and richness of our continent.
Following the decision, Gioia Ghezzi added: 'I am thrilled to see Nektarios Tavernarakis take on the role as the EIT's next Chairperson. There is no doubt that with his experience and commitment towards Europe's innovation ecosystem, he will continue to raise the EIT's ambition and power Europe's digital and green transition. 
The Governing Board is the EIT's principal governing body, entrusted with steering the activities of the EIT, for the selection, designation and evaluation of the Knowledge and Innovation Communities, and for all other strategic decisions. It is independent and autonomous in its decision-making.
To fulfil its mandate, the Governing Board brings together 15 high calibre members balancing prominent expertise from the higher education, research, business and innovation fields.
Biographies
Nektarios Tavernarakis (GR)
Nektarios Tavernarakis is the Chairman of the Board of Directors at the Foundation for Research and Technology-Hellas (FORTH), Research Director at the Institute of Molecular Biology and Biotechnology (IMBB), and Professor of Molecular Systems Biology at the Medical School of the University of Crete, in Heraklion, Greece. He is the Director of the Graduate Programme on BioInformatics at the Medical School of the University of Crete, and heads the Neurogenetics and Ageing laboratory of IMBB. He is an elected corresponding member of the Academy of Athens, and an elected member of the Scientific Council of the European Research Council (ERC), the European Molecular Biology Organization (EMBO), the German National Academy of Sciences (Leopoldina), the European Academy of Sciences and Arts, and Academia Europaea.
He gained his PhD at the University of Crete, and trained as a postdoctoral researcher at Rutgers University in New Jersey, USA. His research focuses on the molecular mechanisms of necrotic cell death and neurodegeneration, the interplay between cellular metabolism and ageing, the mechanisms of sensory transduction and integration by the nervous system, and the development of novel genetic tools for biomedical research. For his scientific accomplishments, he has received several notable scientific prizes and received a number of awards, including two ERC Advanced Investigator Grants, and an innovation-supporting ERC Proof of Concept Grant. He is one of the first in Europe, and the first in Greece, to have been awarded this highly competitive and prestigious grant twice.
For more information, click here.
Gioia Ghezzi (IT)
Born in Italy, Gioia obtained a degree in theoretical physics from the University of Milan and later an MBA at London Business School. She is Member of the EIT Governing Board and Executive Committee and also holds a number of non-executive and institutional roles, including Chair of the RGI Group (Corsair Capital), Board Member and Chair of the Nomination Committee of Atlantia (Edizione Holding), Member of the Scientific Committee of Confindustria (IT), Vice-President Smart City & Sustainability of Assolombarda (IT). She was previously Chair of the Ferrovie dello Stato Italiane Group in Rome between 2014 and 2018.
She brings extensive experience and her career includes roles such as CEO of International Group Risk Solutions for the Zurich Insurance Group in 2013 to 2016; Chief Operating Officer for Willis Group in 2012 to 2013; over 11 years with McKinsey & Company as Partner in their London office as well as various positions at Academic Press in London and IBM Research in Rome and Milan.