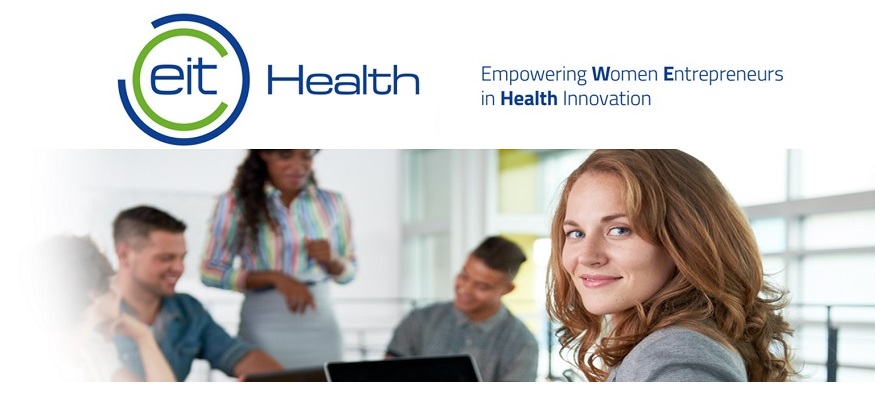 EIT Health is happy to announce the launching of the online registration for their first Capacity-Building Module that will take place at Karolinska Institutet on the 19, 20 and 21 of June 2017
The "Empowering Women Entrepreneurship in Health Innovation" (WE Health) capacity-building programme is built around the key principle of multidisciplinary teamwork, action learning and strong mentoring. The programme combines a theoretical and practice-based learning using real industry projects from the medical, health and technology sectors. Along the programme, inspirational talks and success stories from women leading innovation in health are organized to share experiences and connect with the WE Health Network. At the end of this programme, participants will have gained insights into the challenges of a women entrepreneur, made a plan of action and taken the first steps towards realizing their potential as health innovator.
The Capacity-Building programme is organized by leading academic institutions and is composed of three modules, complementary to each other, but self-standing. Participants can select the module that better fits their needs; however, we strongly encourage participants to attend the three modules to make the most of the WE Health programme. No participation fees are required; however, participants will have to cover their travel costs. A limited amount of scholarships are available to the EIT Health Alumnae to support travel and accommodation costs.
Who can apply?
Women Scientists, Researchers, PhD students, Postdoctoral fellows, Entrepreneurs and Women leading innovative projects in health related industry, any women with an innovative and Entrepreneurial mind-set can apply.
Application Process
Candidates need to fill out the online application form, attaching a short CV (1 page maximum) and including a statement of motivation explaining the reasons for applying and how they plan to make the most of the new gained knowledge and skills to their health work environment, and its potential future impact. Selection will be based on motivation statements, a good geographical spread and profile diversity.
All applications must be submitted before 5 June 2017.
Register here to the first Capacity Building Module!
Programme
Module 1: Unlocking your Innovative Potential – first steps towards leadership in Innovation
19, 20 and 21 June 2017, at Karolinska Institutet, Stockholm
Do you use the full potential of your capabilities? Or are you lacking a vision that excites you?
The aim for this module is to put women's entrepreneurial journeys in focus. Entrepreneurial creative, action oriented, independent and value creating. The module will take you through a series of interactive workshops, with the objective to map your individual needs and assets, apply creative tools and business methodology. After this module, you will have designed solutions to your challenges and made a plan of action, you will have taken the first steps towards leadership in innovation.
Needs Assessment, Challenges and Expectations
Identify Points of Action
Design your Plan of Action
Module 2: Enabling Change - Taking the Right Decisions and Communicating Them
4, 5 and 6 September 2017, at TUM, Münich
Do you also find yourself constantly faced with highly complex challenges or just simple work-related choices? Making decisions is a constant task that builds the basis for our future success. The willingness and ability to make decisions is the force that enables change and drives things forward - be it in a corporation or as entrepreneurial idea. This module aims at assessing your decision-making profile and providing you with the knowledge how to make sound decisions as individual or as a team with inner certainty. Accompanied by a communication training you will also learn how to communicate effectively to convince people with self-confidence and the way to accomplish women entrepreneurship innovation.
Decision Making Assessment
Taking Decisions – Input on different decision making typologies
Communication Skills, Inputs and Trainings
Module 3: Transforming and Innovating in Health Care – Getting Things Done
9, 10 and 11 October 2017, IESE Business School, Barcelona
This module focuses on how to get things done and on the way to put forward your ideas and plans. You will be engaged in an intense debate on the key issues affecting healthcare innovation and delivery today. By challenging each other, and sharing knowledge and experiences, you will gain new skills on entrepreneurship and leadership. The module is built on active learning methodologies. The case method will take your thinking to the next level, and interaction with our faculty members and peer-to-peer synergies will give you a broader perspective and insights to shape your professional future and growth as woman innovator and entrepreneur.
Entrepreneurship and Business Creation
Launching Opportunities inside Organizations
Leadership: Making Things Happen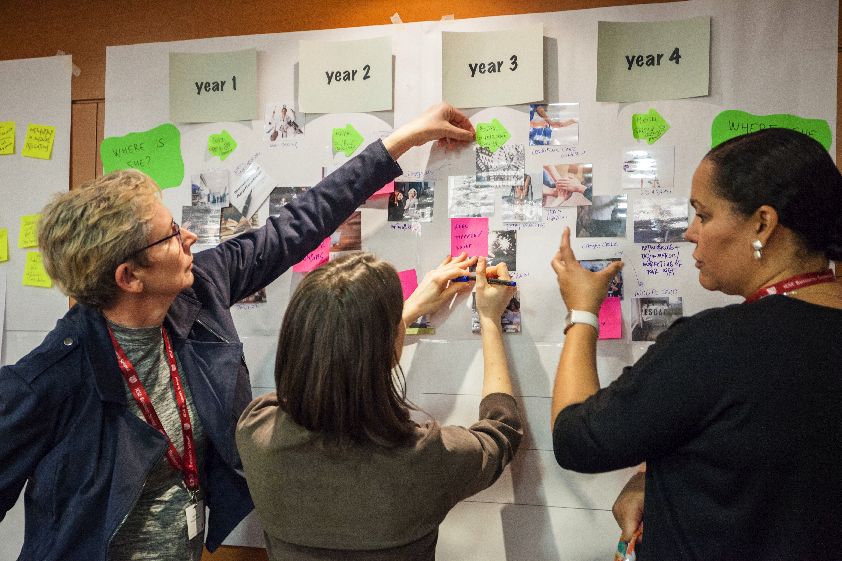 ---
Catch up with the latest news from the EIT Community in the Newsroom.
Subscribe to the EIT Newsletter to get the best of the EIT Community's news in your inbox once each month.
Do you use social media? Follow us and get updates in your news feed.