RISE and EIT Culture & Creativity to collaborate on transforming Sweden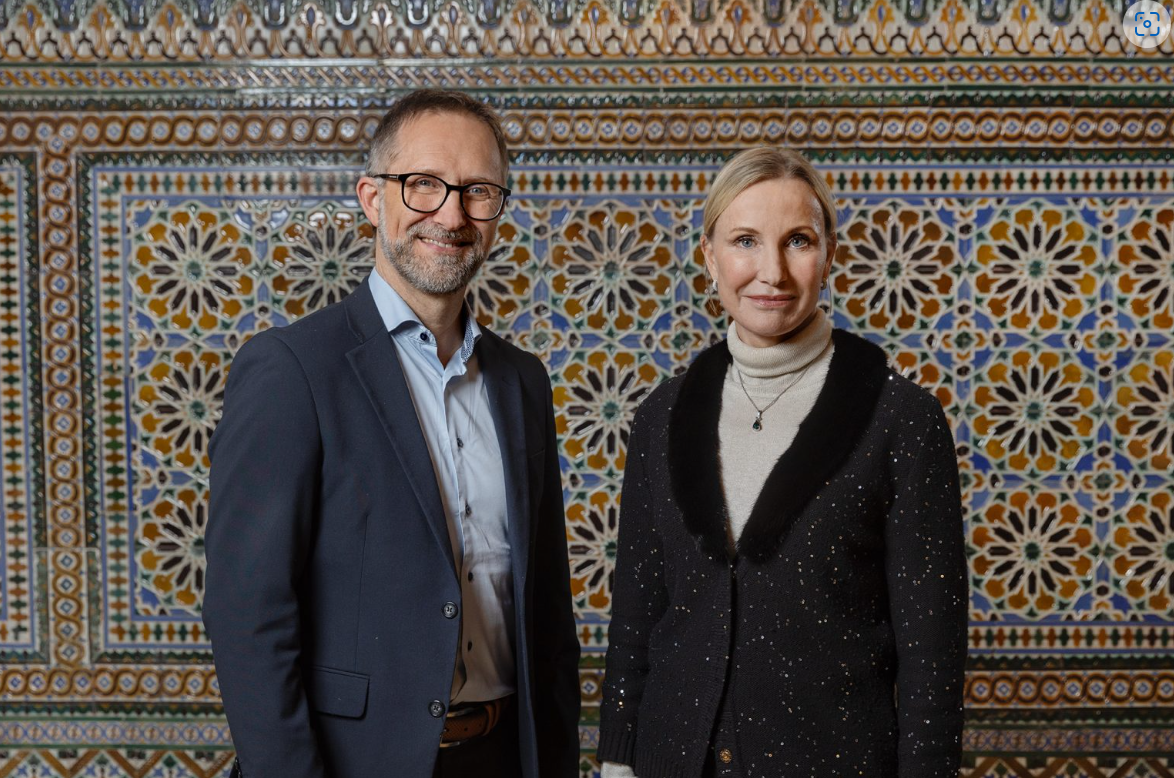 In the context of the Swedish Presidency of the Council of the European Union in 2023, RISE Research Institutes of Sweden and EIT Culture & Creativity made a joint statement of commitment to support cultural and creative sectors and industries.
This collaboration will have the goal of improving lives, transforming communities, generating jobs, and increasing competitiveness as Europe's innovation powerhouse. In signing the Memorandum of Understanding, Pia Sandvik, CEO of RISE and Member of the EIT Governing Board, and Bernd Fesel, interim CEO of EIT Culture & Creativity, invite each EU Member State to explore synergies and make commitments that maximise the impact of our shared policies and missions.
Diversity is the DNA of Europe, and scaling support for SMEs with this spirit of pan-European synergies between national and European programmes strengthens the single market, jobs, and growth in Europe. We are immensely thankful to our partners in Sweden and the EIT to inaugurate this path here in Sweden on the occasion of their Presidency of the Council of the European Union, and will work to reach similar commitments with other Member States with an upcoming presidency, starting with Spain.

Bernd Fesel, interim CEO of EIT Culture & Creativity
The first steps of our collaboration include: 
The European Design Agenda: Design for Societal Transformation: We are finalising the collaborative process of setting a European Design Agenda to serve the entire ecosystem with a design approach for fostering societal transformation.
Call out in 2023: Culture & Creativity Booster for Transformation: We are connecting the Swedish Green Transition Leap, a EUR 15M fund for SME transformation, with the EIT Culture & Creativity calls launched in 2023 that support enterprises in their green, digital, and social transformation. This gives cultural and creative industries a chance to upscale effective transformation to the European dimension.
Broadly Engage Swedish Stakeholders to Join the European Movement of Culture and Creativity: We are exploring ways of actively engaging Swedish stakeholders – within both the public and private sectors, large organisations and small and micro actors – and forging ways for them to interact with and join the movement of culture and creativity as a strategic force for societal transformation. One example being the Mayor of the City of Umeå stepping up as an ambassador for the EIT Culture & Creativity Policy Club at an event.
In the work for a sustainable Europe, the skills of the cultural and creative sectors have a key role to play in facilitating innovation across industries. The EIT is a unique resource with a focus on collaboration, and we need this flexible approach to education to cope with the challenges ahead. I am very much looking forward to contributing RISE's perspective of innovation into the work of EIT Culture & Creativity.

Pia Sandvik, CEO of RISE
The collaboration will initially run from 2023 to 2025, and was signed at the ECIS23 Assembly, arranged by the European Creative Business Network as an annual policy forum with top policymakers and leading stakeholders from cultural and creative industries.