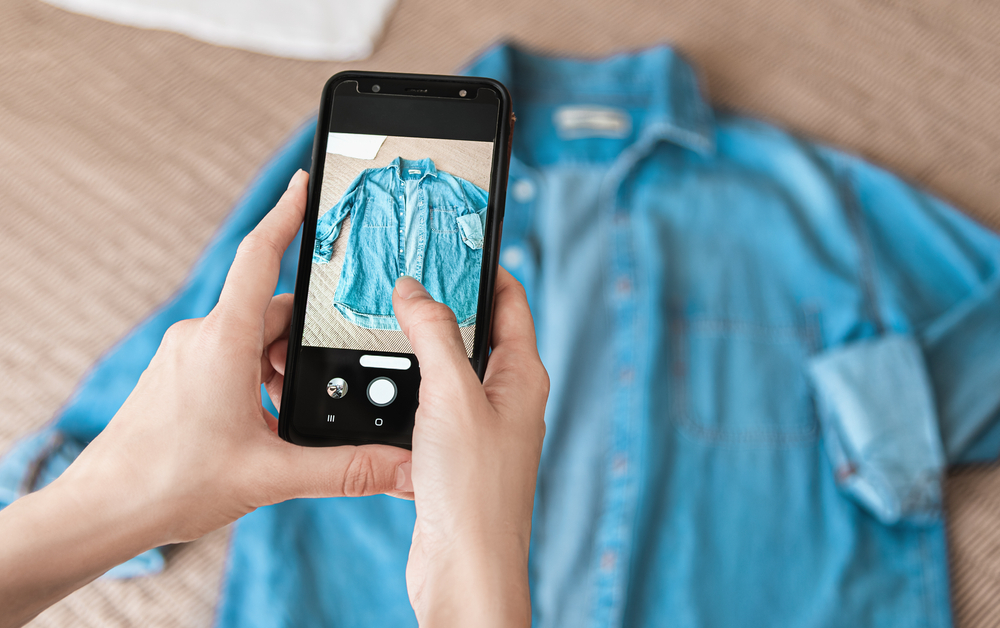 TurtleApp or 'Turtle,' a solution geared towards improving the second-hand clothing market, is an EIT Community New European Bauhaus Ideathon Award winner. They are one of four winners eligible to take home the Grand Jury Award, selected by the Joint Research Centre, and featuring a prize of €10,000. The winner will be announced at the upcoming Ideathon Awards Ceremony, taking place during the New European Bauhaus Festival.
The Turtle team consists of Damaris Büchner, Dimitrios Asproulis, Cindy Leticia Montano and Teresa Pérez Ciria. The team was formed during the 2021 EIT Climate-KIC Climathon in Zurich. The group didn't know each other prior to the Climathon and formed organically through the event's team-building activities and group discussions. They discovered they were all driven by making a positive impact, and bringing more circularity and sustainability to the world of fashion. The team went on to win the Climathon Jury Award.
"Climathon was a unique experience for us, as we met each other, worked together for 24 hours to prototype our solution and started building our network to support our project's rollout," said Dimitrios Asproulis. "We highly recommend to everyone to participate in the next Climathon event in their city, as it is truly a wonderful opportunity to learn and become active in your community. We were really impressed how the event fosters—both offline and online—an environment of creativity and collaboration that inspires innovative and community-based solutions to global environmental challenges that affect everyone."
The idea for Turtle was the result of the group's reflection—as young citizens—about the sustainability challenges we are facing today, especially regarding the negative environmental impact of fast fashion such as the emissions, water use and material extraction due to increasing production, as well as the short lifespan of clothing and the resulting pollution and textile waste. According to the Ellen McArthur Foundation, every second the equivalent of a rubbish truck full of clothes is burnt or buried in a landfill.
Currently, there are a number of places one can purchase second-hand clothes—physical shops, online platforms, marketplaces, pop-up markets, etc. However, these options are scattered, making it more difficult and time-consuming to search through second-hand items than through mainstream fast fashion.
"Although over 60 per cent of people from our research indicate they are willing to buy more second-hand clothes, the current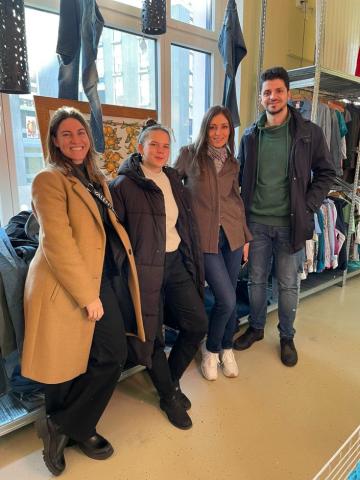 second-hand shopping experience is not as pleasant as that of fast fashion retail shops," said Damaris Büchner. "We identified that the main pain points for consumers are the limited inventory, low level of trust, and significant amount of time and effort needed to find what they are looking for."
Turtle addresses these pain points by connecting customers with second-hand shops through a digital platform, and matching demand with supply efficiently by consolidating all the available second-hand clothing in just one place, under one transaction. The app focuses on local options to increase community connection and reduce CO2 transport costs.
"We want to inspire more sustainable fashion consumption, by making local second-hand clothing more visible and accessible to everybody in an easy-to-use, smart and trustworthy way," said Cindy Leticia Montano. "Our vision is that Turtle becomes synonymous with accessible and high-quality second-hand fashion, enabling a more circular and environmentally-conscious fashion paradigm."
Currently, Turtle is testing its business model by attracting customers and onboarding second-hand stores in the city of Zurich in a pilot. It plans to launch in three other European cities by the end of 2022. Its goal is to expand its coverage by creating a trusted network of second-hand stores across Europe and promoting Turtle through an integrated marketing campaign in each city.
Longer-term, the Turtle team would like to introduce further features to the platform, including meta-search functionality, upcycling and repairing options, as well as engage in more social events such as swap parties and sustainable fashion shows.
Turtle is up for the Grand Jury Award at the forthcoming EIT Community New European Bauhaus Ideathon Awards Ceremony.
"We are thrilled that our idea was recognized by the EIT Community New European Bauhaus Ideation Awards and that we will become part of the EIT Climate-KIC community across Europe," said Teresa Pérez Ciria. "With the Awards Ceremony approaching this month, we are eager to join the programme in-person, share our progress with potential partners and investors, as well as meet and learn from the successes of other impactful teams on how we can further grow and make Europe more sustainable together."
She continued: "Of course, the potential of winning the Grand Jury Award is also very important, as it will help us accelerate our scaling-up and greatly support us in our mission to make second-hand fashion more visible and accessible than ever before. Finally, we are really grateful for this opportunity to share our project with the world and for EIT Climate-KIC's support in helping us make the fashion ecosystem more sustainable."
Register here for the EIT Community New European Bauhaus Ideation Awards Ceremony!