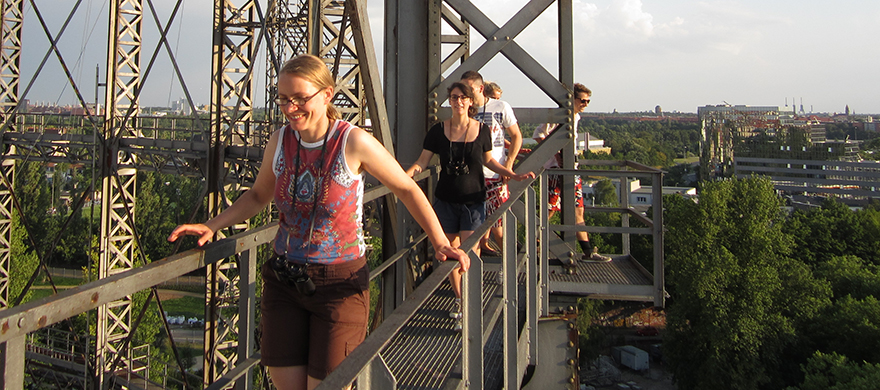 With Climate-KIC summer school students now entering the fourth week of #Journey2014, it's time to look back at their first week in Valencia and Berlin which started on 21 July.
This year's programme includes 18 locations across Europe and is Climate-KIC's largest climate innovation summer school to date.
Students journey across three countries in six separate groups for a total of five weeks, gaining insight and experience around climate science and business skills from a selection of Europe's best universities and most innovative businesses.
The first two groups have now finished their third week, with four more groups set to start in August.
The groups travel across Europe between July and early September, culminating in a challenge where start-up teams formed by the students present detailed business plans to a jury consisting of venture capitalists, start-up entrepreneurs and scientists.
Valencia and Berlin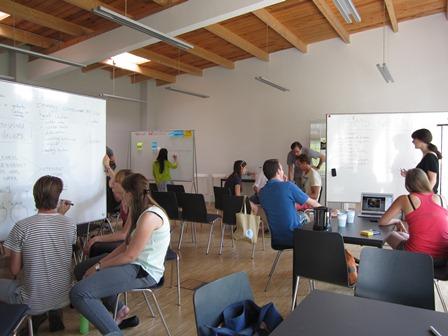 After two weeks in the Netherlands and France, the summer school's first groups continued their journeys in Germany and Spain last week.
In Valencia, students kicked-off their week at the Research Institutes Building at the University of Valencia's Tarongers campus. Over the course of the week the group received intensive training in areas including project management, market analysis and finance at the campus.
The group in Germany spent time at TU Berlin and the Green Garage – Climate-KIC's incubator in Germany – as well as around the EUREF campus.
The EUREF (EURopean Energy Forum) Campus, a former industrial site, hosts a variety of clean-energy related companies and organisations, including Climate-KIC's centre in Germany. EUREF forms the largest climate-innovation campus in Berlin.
Pitching skills
The students in Valencia also worked on their pitching skills and spent time on the marketing and communications aspects of their start-up ideas. Emphasis was put on group work for the individual student teams to implement newly gained insights into their business plans.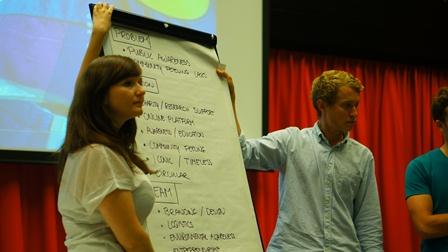 Valencia's Botanic Gardens hosted the inspirational talk 'Life is too short to build something nobody wants' by Nestor Guerra as well as a meeting with local Climate-KIC start-ups.
The group also took part in activities on energy efficiency at the Polytechnic University of Valencia and had a chance to unwind on Valencia's beach.
Business modelling
In Germany, the students worked on business modelling, finance and product development. The teams had the opportunity to meet a Climate-KIC start-up and conducted market research on the streets of Berlin. Emphasis was also put on group work, giving students opportunities to discuss new insights.
Blogging students
Summer school students Jun Kono – a Japanese PhD student based in Sweden – and Dutch student of Sustainable Development Sybren Bosch have written about their #Journey2014 experiences on the Climate-KIC Blog last week.
"Our response to climate change isn't set in stone, and our approach is already changing and it is why we are all here on our Summer School journey," writes Jun, who studies at Chalmers University of Technology in Gothenburg.
"We met with various start-ups and were able to listen to their interesting ideas," writes Jun, "Many of which seemed promising and innovative in terms of tackling the issue of climate change," he says.
Jun's blog goes on to link his group's site visit to the 'Sand Engine' project in the Netherlands to a Japanese word relating to cultural geography: "Fûdo."
Sybren, a Utrecht University student also writes about the project: "The idea behind all that sand is that it spreads along the coast naturally, with the aim that eventually, yearly maintenance will become unnecessary," he says.
The twenty-year long experiment is an example of the 'building by nature' concept, explains Sybren, natural processes are used to satisfy human needs.
Social media
The kick-off of #Journey2014 in Valencia and Berlin heralded a number of new participants in the ever growing online #Journey2014 community: