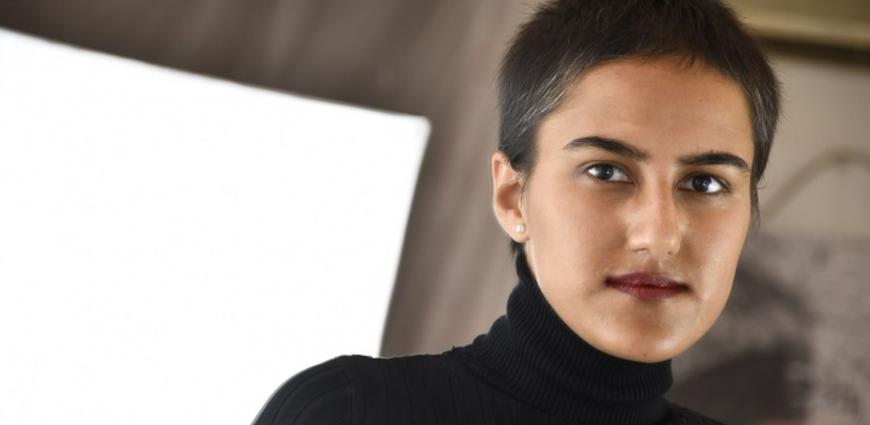 Through InnoBlogs, students and graduates of the EIT InnoEnergy Master programmes share our thoughts and experiences on a wide range of energy-related topics. In this blog I interviewed Mahima Kanwar Rathore, a graduating student from the MSc. Energy for Smart Cities programme. Mahima is currently working with the local innovation-organisation, Viable Cities, in Stockholm.
Mahima found out about Viable Cities during her first year at KTH Royal Institute of Technology and ever since then she has been wanting to work there! For Mahima, it was really important to work with a company that resonates with the vision for 'innovation and research'. Viable Cities has a perfect blend of research and innovation in a progressive environment that Mahima found very attractive. Their ongoing projects vary from theoretical studies to actual development of testbeds and platforms, in collaboration with other technology companies.
Tell us a bit about your role at viable cities.
I am the master thesis intern and I engage constantly with the Jarfalla Kommun (a local municipality in Sweden). I am performing feasibility study for a 'P2P (peer-to-peer) energy sharing project' in the Jarfalla municipality. I weigh the pros, cons, barriers and drivers to implement P2P energy sharing, similar to the project being implemented in the nearby Orebro municipality. Most of my analysis involved conducting interviews and studying the existing projects as a main source for data collection.
How did EIT InnoEnergy Masters prepare you for this role?
I am grateful to EIT InnoEnergy and my supervisor, Olga Kordas, Programme Coordinator for MSc Energy for Smart Cities. During the first semester, we had a whole course on Smart Cities and Climate Mitigation Strategies which was taught by Olga. During the classes there were many practical examples of the work done by Viable Cities that gave me a better understanding of where we are now and what problems we still have to deal with. With her help, I got the opportunity to work at Viable Cities. Furthermore, the EIT InnoEnergy Career Centre has been very helpful in terms of understanding the visa requirements and helping students out with finding companies for thesis and moving to new countries for internship.
Has this been a fulfilling experience?
I had 2 things in my mind that I wanted to achieve from my master thesis:
Meaningful research work: Completely done! My thesis will be useful for Jarfalla municipality to make calculated decision on the implementation of P2P sharing project. So, I am happy that my work is not just relevant but has some meaning to it.
Networking: Due to covid-19, I couldn't spend much time with the team at the office, but in the limited time we spent, there were many meaningful discussions which I really enjoyed. I felt engaged in the conversations. Apart from this, with all the interviews that I conducted during the study, I was able to develop some rapport with the interviewees and I am happy with that too.
Any encouraging words for future students who want to take this path?
Choose the thesis or internship that you love! If you don't have a choice of topic, choose the company you really aspire to work for. Think long term, something that you're sacrificing now should reap you a benefit later. It takes time to find the right company with the right topic and you just don't have to think about thesis only in the second year. If you are a non-EU student and have to travel to another country for thesis, it is definitely better to start early!
By Malavika Venugopal, EIT InnoEnergy Master School student