Image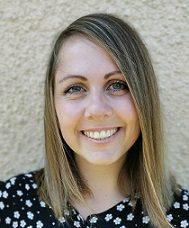 Student at EIT InnoEnergy Master School in Energy for Smart Cities, Stakeholder & Resource Manager of Women@EIT
I get a lot of inspiration being part of the current board working towards closing the pay gap, leadership gap and investment gap. It also gives me possibility to inspire other women to reach for their dreams and believe in themselves.' – Camilla Wikström about her role at Women@EIT, the network for inspiring women, stemming from the EIT Alumni Community.
Camilla is currently working in the traffic office of the City of Stockholm, with Smart City Solutions and Innovation on an international level. She is fascinated by cities and how they are constantly moving, how people and policies shape them and how small pieces build upon each other to create the home for millions of people. In the future, she intends to continue helping cities to collaborate, develop and become more liveable, healthy and sustainable.
Before she joined the EIT InnoEnergy's Master programme in 2017, she participated in a Business Model workshop in Stockholm hosted by Power2U and CommUnity by EIT InnoEnergy. Later, she started the first year of a Master at KU Leuven and became the local manager for CommUnity by EIT InnoEnergy. During this time as a local leader, she was able to meet likeminded people from many different sectors across the EIT Innovation Communities.
She did her final internship at SPL Lyon Confluence working with 'Co-created smart city solutions' for the EU-project Smarter Together. One of the many opportunities she recalls, is having started a company called 'PowerBlock', a crowdfunding platform for renewable energy enabling companies, citizens and renewable energy providers to work together.