Image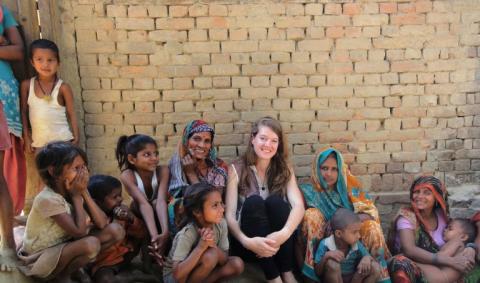 PhD Student in partnership with EIT Climate-KIC
Clementine Chambon uses her wealth of knowledge in chemical engineering to fuel her entrepreneurial spirit. After graduating with a Master's from the University of Cambridge, she went on to do a PhD in partnership with EIT Climate-KIC at Imperial College London. 
In August 2014, Clementine took part in the Journey, The EIT Climate-KIC Summer School programme. That same month she founded her hugely successful start-up Oorja: Empowering Rural Communities, a company which is developing innovative ways for rural communities to produce clean renewable energy and biochar from agricultural waste. This idea is not only fantastic for the environment, but it also has the potential to provide sustainable energy to hundreds of millions of people.
Clementine's success has been widely recognised internationally. She was included in the Forbes 30-under-30 list in 2016, and the MIT Tech Review's Social innovators of the year lists.