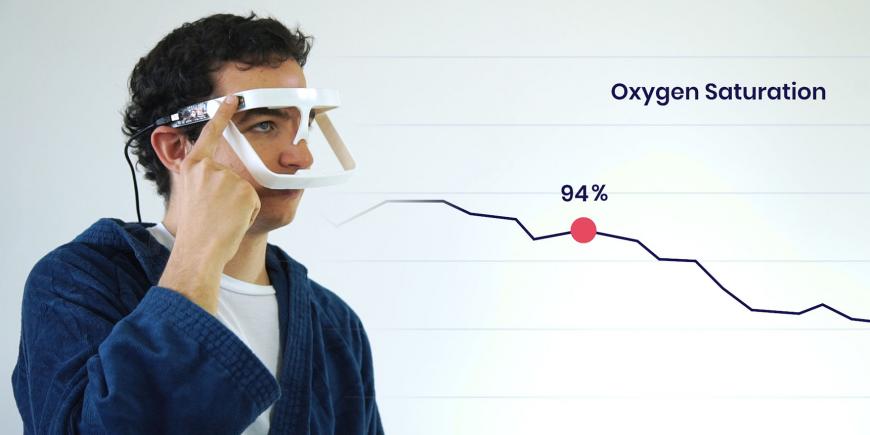 Team Discover is a group of six young innovators, who decided to face COVID-19 challenge by creating a 3D printed prototype of a medical device.
Supported by EIT Health
The 3D printed was created to improve remote monitoring of patients infected by the coronavirus. The device makes it possible to monitor patient's vital signs such as temperature or oxygen saturation without the necessity of direct contact between physicians, nurses and the patient.
The team combines a multi-disciplinary knowledge of full-stack development, machine learning, design and business development. The six innovators are double-degree EIT Digital students at top universities, including KTH Royal Institute of Technology, Aalto University, Technical University of Eindhoven and Technical University of Berlin.
The project is the winner of the EUvsVirus Health & Life Domain.
EIT Community support
The project, which won the 'health and life' category at the hackathon, has received support from EIT Health to try and find partners, both in manufacturing and in the healthcare sector itself, to enable the product to be manufactured at scale and taken to market as quickly as possible.
We're in close contact with EIT Health, who were mentoring us during the competition, and they have such a rich network of hospitals and manufacturers that they will be a real help. The EIT is like a big family, there are no barriers getting in the way, we're all one big team, and that's hugely important.

Miklos Knebel, founding member of Team Discover
---
Want to know more about Team Discover?
Team Discover was awarded EUR 325 000 from the EIT Crisis Response Initiative and they received support from EIT Digital and partners by securing EUR 500K funding.