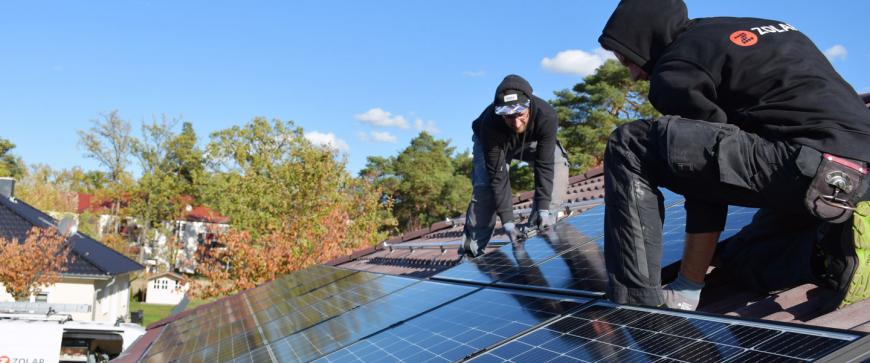 Energy production and consumption are the largest sources of greenhouse gas emissions in the European Union, accounting for 80 per cent of the total. EIT Climate-KIC supported Zolar directly addresses this systemic issue by offering an innovative household solar package.
Since it was founded in 2016, Zolar has offered photovoltaic systems through its digital end-to-end configuration platform. With simplicity at its core, the platform was designed to be particularly user-friendly so that individuals with limited expertise could make informed choices about their energy consumption. The platform demonstrates how cleantech businesses can contribute to the renewable energy transition by simplifying the purchase process for private solar systems.
The Zolar online configurator seamlessly takes over the entire concept of solar systems for individuals, from planning to insurance and financing, all the way to installation. The digitalised process makes it easier for consumers to purchase customised photovoltaic solutions at the fixed price specified in the online tool. An algorithm recommends suitable products, and the service is complemented by expert consultants. In addition, installation of the systems is performed by experienced technicians from Zolar's partner and the EIT Climate-KIC network.