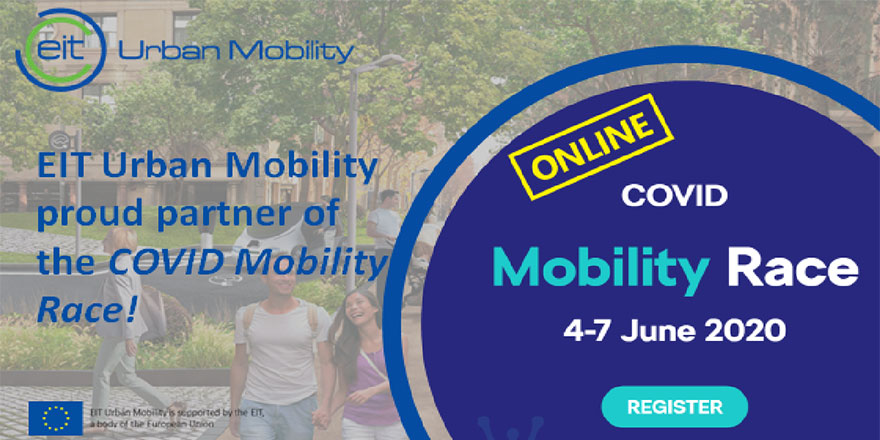 From 4 until 7 June, ŠKODA AUTO DigiLab organises the COVID Mobility Race 2020 – an online event that seeks to find the solutions for COVID-19 related challenges in the automotive and mobility sectors.
The COVID Mobility Race seeks new ideas on developing solutions for agile, safe and virus-proof mobility. Teams of 2-5 people or even individuals could join by picking a challenge and propose innovate ideas to change the future of mobility.
Get more details and register here
Involvement of EIT Urban Mobility
EIT has nominated a challenge "Solutions to reclaim city public space in the aftermath of Corona whilst evolving mobility alternatives for citizens" and will do the evaluation.
In addition, EIT Urban Mobility has a 30-min slot in the programme on Friday 5 June 2020, where EIT Urban Mobility and our Business Creation programme will be briefly presented.