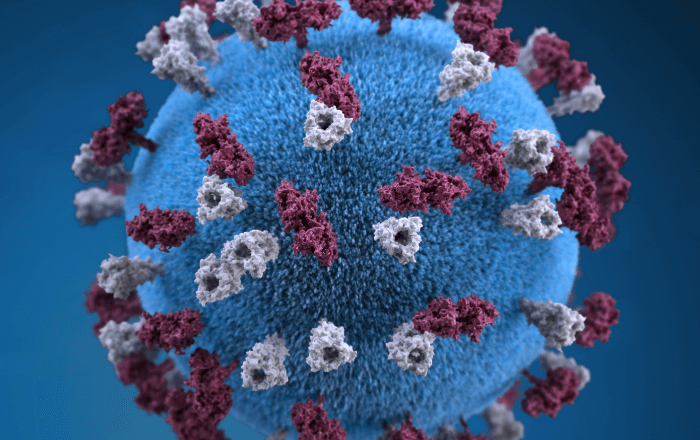 The challenge
Growing evidence suggests that virus carriers who have no symptoms are leading the spread of COVID-19 worldwide, especially in countries without widespread lockdown measures. Although the number of infected people who do not display symptoms may be as high as 25%, according to the US CDC, most countries do not have the capacity to test those who are symptom-free. Current laboratory-based molecular diagnostic tests are resource-intensive, and getting results to patients takes 24 hours, making these tests less readily available for the masses. Tests administered at the point-of-care of the patient can help, but current tests lack the necessary sensitivity, and thus have a tendency to provide false negatives in the early days of a person being infected.
The solution
The QwikZyme team is developing an easy-to-use diagnostic device to detect ultra-low concentrations of the SARS-CoV-2 virus that causes COVID-19, thus enabling much earlier diagnosis than other tests issued at the point-of-care of the patient, even in people without symptoms. The team has been working on diagnostic tests employing biochemical technology, and they will use their work to focus on identifying COVID-19 infection. The new test will be simple to administer in a non-clinical setting, cost effective to produce at scale, and provide results within 15 minutes. The devices will be deployed for clinical testing in Imperial College Healthcare NHS Trust hospitals.
Expected impact
The aim of this project is to control and reduce the spread of COVID-19 using a highly sensitive point-of-care test that is easily deployable and does not require specialised training. By enabling easy use outside of a clinical setting, the solution permits widespread testing, potentially in any geographic region, which can help to reduce the spread of the virus. Better testing is a key to controlling the pandemic, and this rapid, point-of-care device, deployed in the field, will alleviate pressure on hospital laboratories and allow more patients to be accurately diagnosed in resource-limited regions.
Partners
EIT Health Partners
External partner