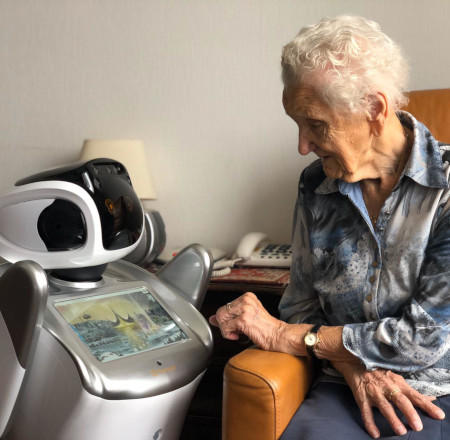 EIT Crisis Response Initiative Budget: EUR 400 000
Innovation: SARA is a smart healthcare robot that provides three main functionalities: (1) Improving quality of life through stimulating caretakers' mind and body and providing relaxation, (2) Decreasing workload of caretakers by taking over mundane tasks to allow caregivers to spend their time where it matters most, (3) Help contain COVID-19 disease by assisting with existing and new tasks that would otherwise extra precious human resources.
Read news on the EIT website about SARA
Expected Results: SARA Robots have already been deployed to support several COVID-19 infected people by setting up connections to their family. With the received support, SARA plans to add several functionalities to SARA Robots to address challenges brought by COVID-19. Furthermore, the robot will support early disease detection.
Discover more about who was awarded funding from the EIT's Crisis Response Initiative