The EIT as an innovation delivery mechanism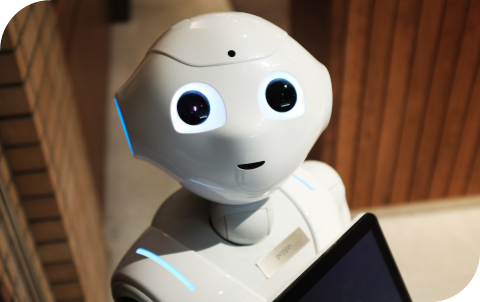 The EIT was created to drive innovation in Europe. With its Innovation Communities, the EIT develops and tests new models of how innovation is approached, managed, financed and delivered in Europe.
To do this, the EIT has created a new environment in which innovation thrives, and has generated breakthroughs in the way in which business, higher education and research collaborate. This approach helps in addressing the increasingly complex and interlinked societal challenges set out in Horizon Europe, the EU Framework Programme for Innovation and Research, by combining sectoral and cross-sectoral innovation and bringing together people from different sectors, backgrounds and disciplines – who otherwise would not necessarily meet – to jointly find solutions to challenges by developing innovation projects.
Innovation is at the heart of all the EIT's activities. From idea to product and service, from student and researcher to entrepreneur, from lab to the market – the EIT is triggering a change towards a more innovative and entrepreneurial mind-set in Europe.
'innovation' means the process, including its outcome, by which new ideas respond to societal or economic needs and demand and generate new products, services or business and organisational models that are successfully introduced into an existing market or that are able to create new markets and that provide value to society (EIT Regulation)
Added value of the EIT's Innovation ecosystem
The Innovation Communities go beyond the basic administration of funding and the facilitation of the co-creation process, especially compared with existing initiatives at EU and Member States levels. They are also characterised by a unique ability to be adaptive and responsive to market and societal trends.
The EIT's Innovation Communities have facilitation and networking competences that can help support innovation development beyond the point where research and development activities can be publicly funded. This builds a critical mass for the effective commercialisation of research results.
Through their pan-European approach, Innovation Communities can link innovation stakeholders from specific environments with others. They help spread the dynamics of established ecosystems across Europe, and link up otherwise isolated pockets of excellence in less central regions. The EIT model is well positioned to encourage activities that for reasons of market, systems and orientation failure, would otherwise not have happened.
Implementation
Within the EIT Framework, the individual Innovation Communities have been given a large degree of autonomy in defining their internal organisation, composition, agenda and working methods, allowing them to choose the approach and range of activities that are best suited to meet their innovation goals.
EIT funding for innovation projects is given to the Innovation Communities specifically for 'KIC added value activities' (KAVAs) that support the integration of the knowledge triangle (higher education, research and innovation) in specific basic and applied research and innovation projects.
These funded activities are usually selected by Innovation Communities through Calls aimed primarily at their partners.
As each EIT-supported Innovation Project means the development of an entirely new product or service, it is a priority of each Innovation Community to ensure that the property rights of these projects are correctly maintained. Therefore, each Innovation Community has a policy for the management and exploitation of Intellectual Property (IP), tailored to the specific needs of its thematic area, and aligned with its business model.
As a European Institute, the EIT shares new, innovative approaches and good practices emerging from the Innovation Communities for the benefit of the European Union.