EIT Climate-KIC's City Finance Lab: calls on urban leaders to help build back better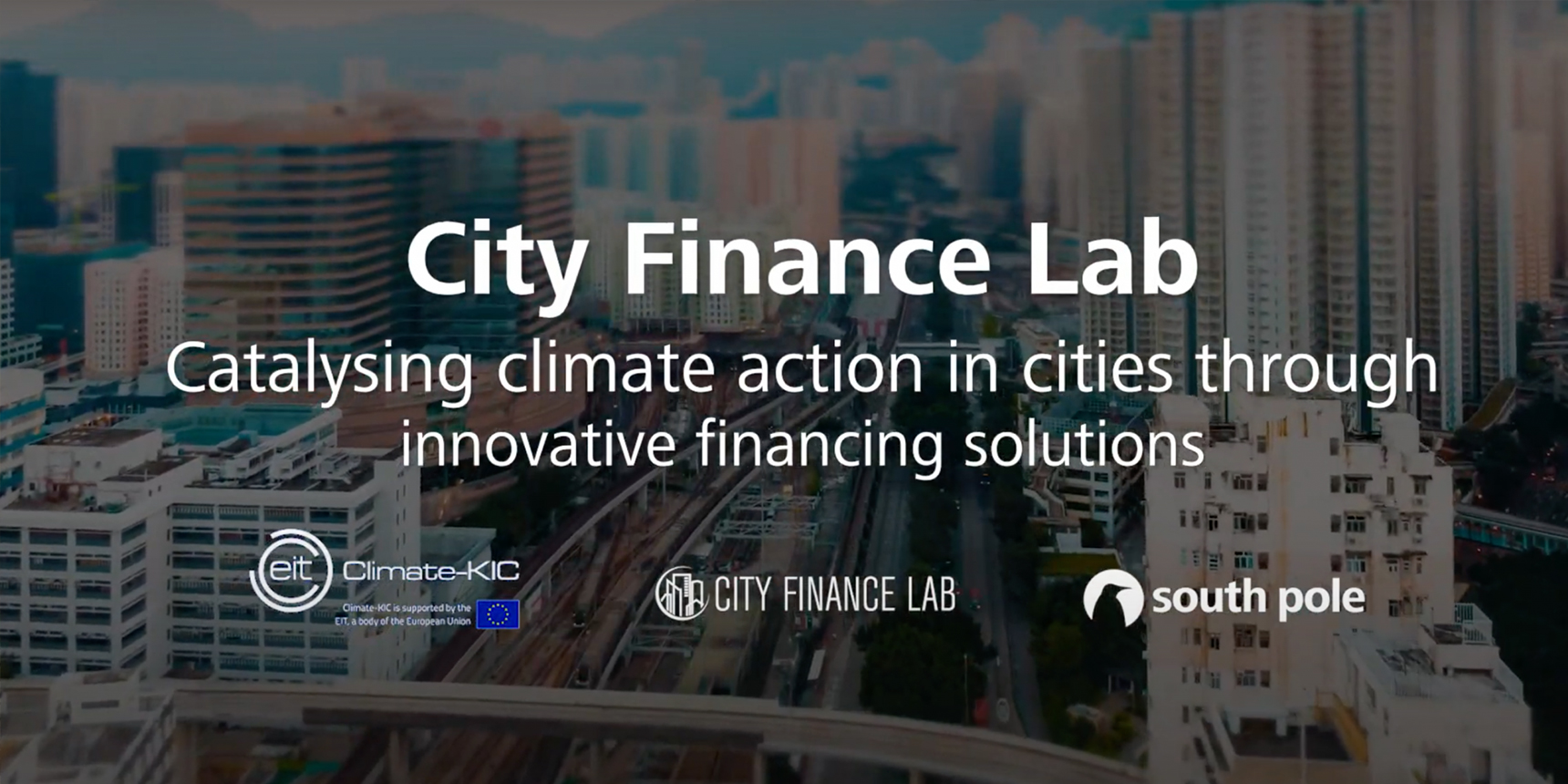 Organised by sustainability expert South Pole, the competition for the most innovative financing solutions for city climate action is open and will run until 21 October 2020. Pitches for the City Finance Lab's 2020 call for proposals can be submitted here.
Cities can lead the way in championing a green recovery, and in shaping our societies into ones that are sustainable, resilient, and inclusive. They have the most to gain from channelling finance into urban climate action – and the most to lose for failing to do so. This is why the City Finance Lab is launching its 2020 call for proposals to help increase investments in projects that turn pressing urban challenges into low-carbon opportunities.
The City Finance Lab is Europe's first dedicated platform focused on supporting innovative financing solutions for green urban projects. It is a joint initiative by South Pole and EIT Climate-KIC that aims to drive investment into climate-resilient, low-carbon and green urban projects for sustainable cities.
Climate resilience is a 'make or break' issue for cities
Today, cities account for over 70 per cent of global energy-related CO2 emissions and are highly vulnerable to the impacts of global warming. New research shows that some 150 million people worldwide reside on land that will be below the high-tide line by 2050 due to rising sea levels. About three-quarters of all European cities will be affected by rising sea levels, especially in the Netherlands, Spain and Italy. Climate emergencies have already been declared in nearly 1500 cities, home to over 800 million citizens
Moreover, the COVID-19 pandemic has shown that current city planning can help either accelerate or contain the spread of the virus. Air pollution has increased COVID-19 mortality and overcrowded areas make social distancing almost impossible. An overhaul in urban infrastructure through, for example, nature-based solutions that are quick to implement and easy to replicate can help ease lockdown measures and set cities on a path to resilient economic recovery.
Despite all of this, cities can rarely access the finance required to build their resilience to climate risks and the challenges aggravated by high-speed urbanisation. A city's ability to make climate-smart investments often relies on the reallocation of existing budgets. Their ability to raise revenue and attract private finance can be limited by challenges such as creditworthiness, bankability, and the lack of a viable project pipeline.
Cities can build climate resilience through investments into green urban projects
As central hubs of culture and commerce, low-carbon innovations in cities have far-reaching benefits – cleaner air, healthy citizens, new jobs, and increased competitiveness. Supported by the right financing solutions, city-level decision-makers can be nimble in taking action and through leading by example, drive national and global agendas on climate mitigation and adaptation.
They can engage quickly and more directly with citizens to undertake climate actions that are rooted in the needs of their communities: In just its first year of operation, the City Finance Lab helped the city of Lisbon implement a Green Participatory Budget solution and incubated a School Climate Participatory Budget where students are directly involved in selecting climate projects. These solutions have the potential to be replicated across nearly 3 000 other cities.
"Thanks to the valuable support of the City Finance Lab, we successfully implemented the Lisbon Green Participatory Budget that helps us channel investments into climate mitigation and adaptation projects," says Paulo Francisco, Head Chief of the Participation Division of the Lisbon City Council.
The City Finance Lab catalyses climate action in cities by removing barriers to climate finance
The City Finance Lab is at the forefront of developing, scaling and replicating innovative financing solutions to accelerate the shift of much-needed capital in cities towards low-carbon and climate-resilient initiatives. As part of its mission, the City Finance Lab has opened its 2020 call for ideas for cutting edge climate finance solutions for cities that will run until 21 October 2020. 
Proponents of selected ideas receive in-kind support to develop their proposals through technical advisory from city finance experts at leading public, private and philanthropic organisations. They will also have the opportunity to showcase their plans to potential partners and investors, and learn from peers within the growing City Finance Lab community.
Previously selected initiatives have included an Energy Performance Contracting (EPC) scheme – a method of financing energy efficiency improvements and renewable projects that lack the funds to do so – for deep retrofitting of buildings in Poland, a climate risk self-assessment tool for cities in Norway and a reward card for citizens who invest in solar energy and energy efficiency measures in Aradippou, Cyprus.
Submit your pitch for innovative financing solutions for cities
There has never been a more pressing need for innovative solutions for climate finance in cities. European cities, city networks, utilities, financial institutions, and any other municipal finance practitioners can join City Finance Lab's mission by:
Shortlisted candidates will be invited to submit a full proposal after the 21 October deadline and finalists will be announced by 14 December 2020