EIT Health 3-day course: Theory and practice of early phase health technology assessment (course)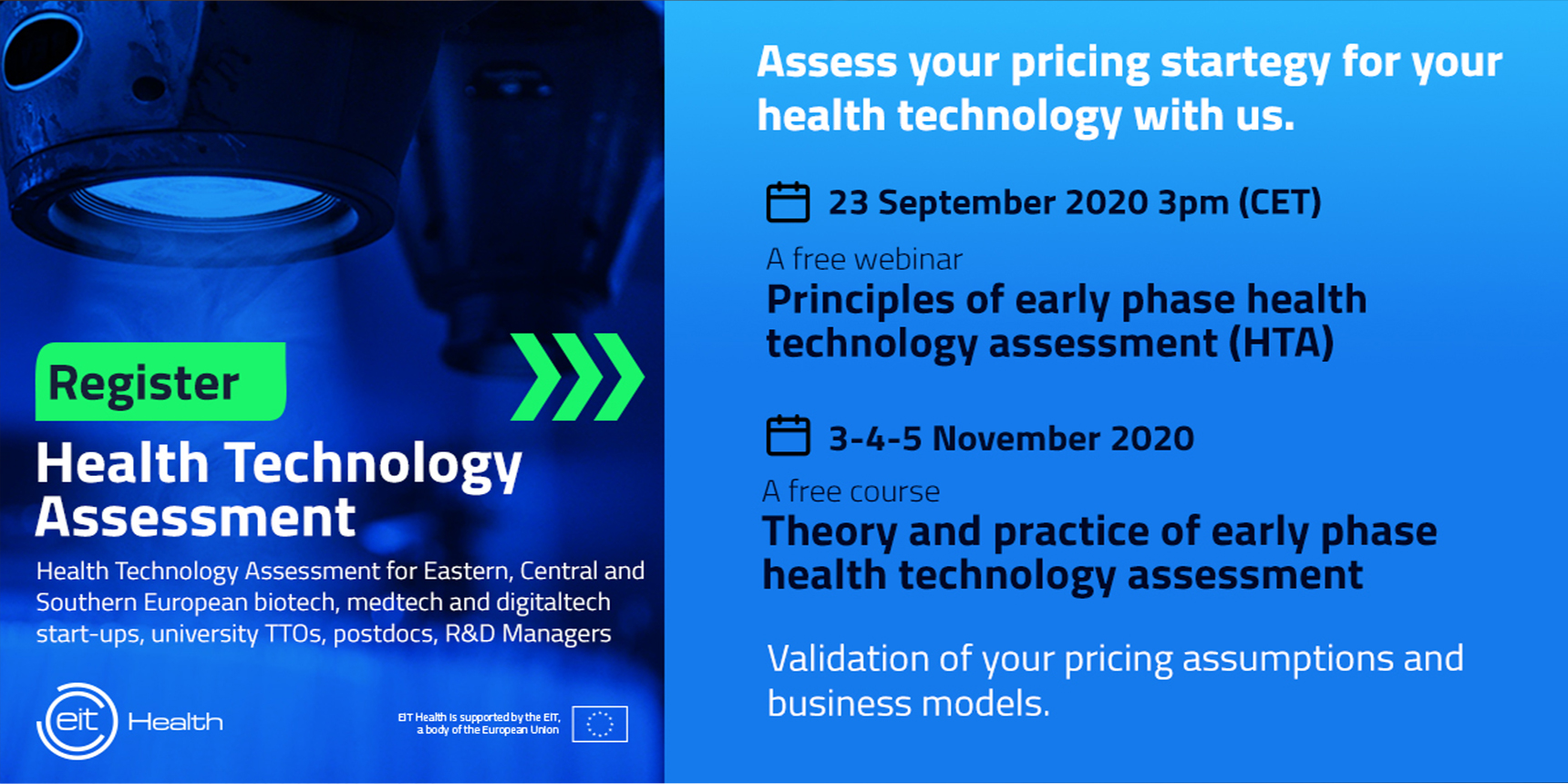 Early phase technology assessment is essential to validate pricing assumptions and business models prior to making significant investment to the development of medical devices and digital health technologies.
However, such assessment requires special skills in health economics, market research and related sciences.
This three-day short course - in addition to providing insights to key theories - will introduce case studies for participants to develop technology assessment tools and apply them for strategic pricing, indication selection and go-no go decisions. 
Key Speakers
Zoltán Kaló PhD: Professor of Health Economics at the Centre for Health Technology Assessment of Semmelweis University in Budapest and the leader of Syreon Research Institute. He has 25 years of international experience in academia and industry, specializing in health systems design, methodologies of health economics and outcomes research and early and late phase assessment of health technologies with special focus on value judgement and strategic pricing.
Tamás Bábel MD PhD: Over the past 5 years, he managed consulting projects in product development, health technology assessment consulting projects for private equities/investors, venture capitals applying advanced analytics on various biotech issues. Prior to that, worked in management roles with increasing responsibilities in the healthcare, pharma industries [@AstraZeneca] and management consulting sector [@BCG].
Timing for this event will be sent directly to participants