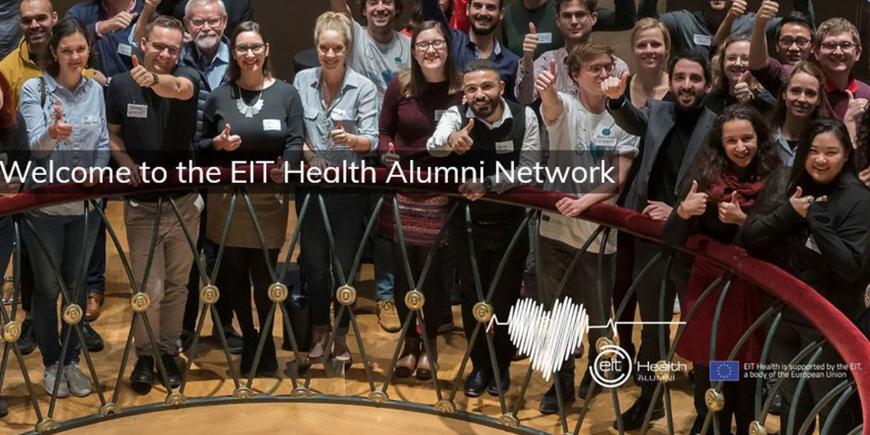 Have you participated in an EIT Health programme or training, or received EIT Health funding for a project? EIT Health Alumni invites you to join its network!
EIT Health Alumni retains talented people so they can share knowledge and new opportunities, and lay the foundations for future innovation. The EIT Health Alumni Network has grown to a community of 2 000 members by tailoring EIT Health's programme to the local needs of its members.
The network
Members of the network can:
Participate in training of their choice
Win free tickets to the main health summits in Europe
Join Slack groups on topics of your interest
Become a coach for fellow alumni
Receive exclusive job and internship opportunities from EIT Health partners
Design their own event in international teams
And because innovation lives beyond health, so does this network. At hackathons and joint summits, EIT Health links you to the alumni communities of EIT Climate-KIC, EIT Digital, EIT InnoEnergy and EIT RawMaterials.
All the events are designed by Alumni, for Alumni. This is your opportunity to take the reins. Are you ready to shape the healthcare landscape and step up innovation in Europe with us?
Discover the EIT Alumni Community
Join the network
Click here to join the EIT Health Alumni Network
To find out more, contact alumni@eithealth.eu or visit the dedicated website.