EIT Health Wild Card 2021 opens call to Europe's innovators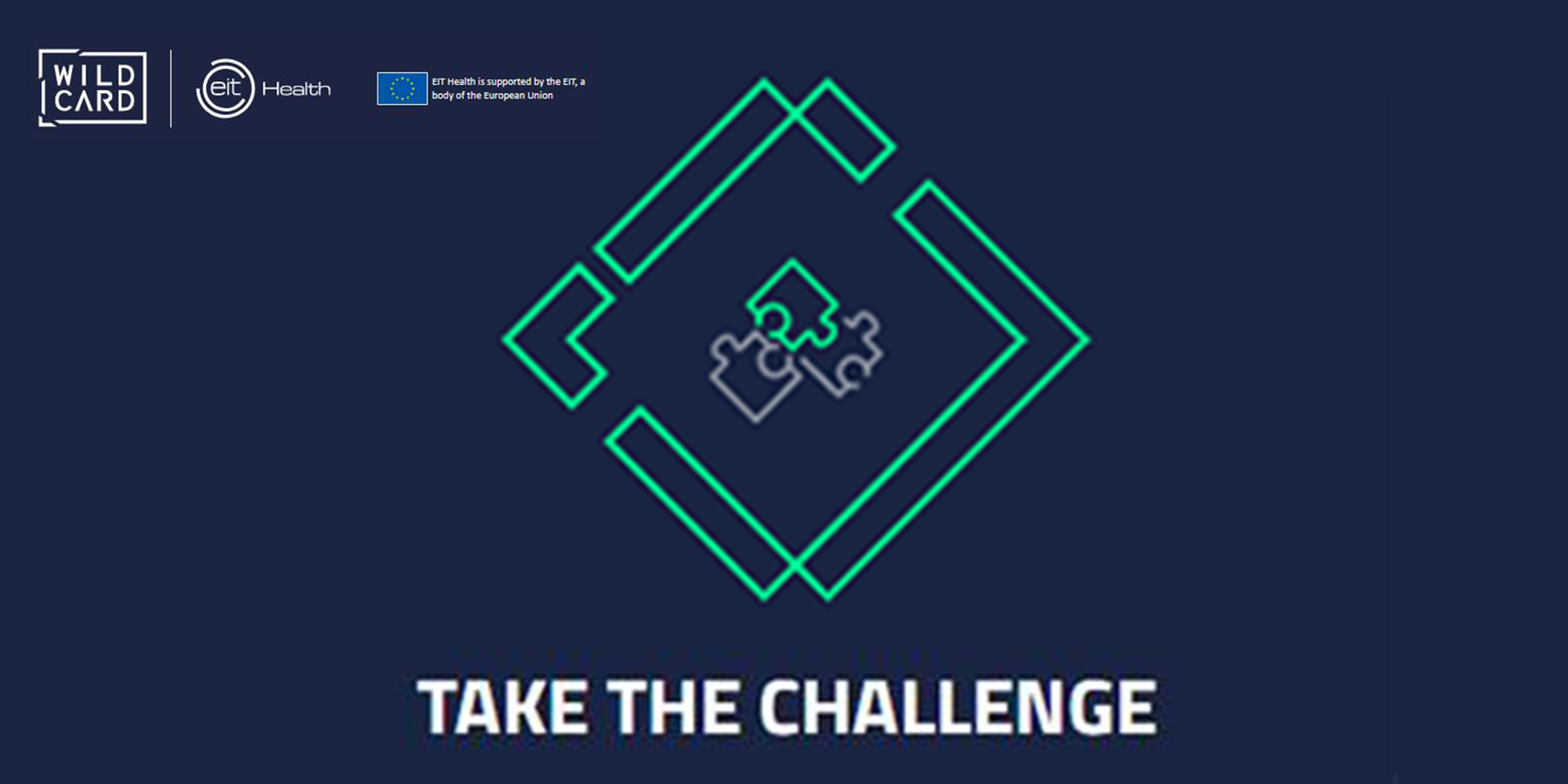 EIT Health's open innovation programme, Wild Card, opens today calling on Europe's innovators to apply to help solve the challenges associated with eye and vision care and pain management.
Continuing its quest to break new ground in health by challenging the status quo in areas of high unmet need, the EIT Health Wild Card programme builds game-changing life science companies. Beginning with two challenges set by EIT Health, the annual Wild Card programme invites talented innovators, teams and individuals from across Europe to respond with their ideas or to put forward their skills and experience.
This year, EIT Health has partnered with leading industry experts from Essilor, for eye and vision care and Boston Scientific, for pain management, to connect innovators with key industry stakeholders and provide support in delivering innovations to the market.
Successful applicants will embark on the journey starting with forming and stress testing their teams and problem-solving. Teams will develop their business model with support of experts and mentors and pitch to secure their place in the final round. Shortlisted teams will continue the journey and pitch their solution to a panel of industry leaders, with two finally being selected to receive EIT Health's support and investment of up to EUR 1.5 million each over 24 months to incorporate their new companies in 2022.
Wild Card is an important platform for EIT Health, allowing us to open the floor to Europe's many talented innovators to help us find solutions to some the greatest health challenges we face. We know that talent exists in all corners of the healthcare ecosystem, and our role is to find, coach and empower them to challenge the status quo and help us transform the lives of patients and citizens across Europe, and the world. The challenges we set represent areas where a clear unmet need remains. This year we are proud to join forces with Essilor and Boston Scientific to connect the two worlds of starting entrepreneurs and global industry leaders.

 Jorge Juan Fernández García, Director of Innovation at EIT Health
The 2021 Wild Card challenges
Pain management and eye and vision care both represent under-innovated and underinvested healthcare challenges faced in Europe today.
The 2017 Global Burden of Disease Study ranked vision impairment, including blindness, as the third leading cause of years lived with disability. Globally, at least 2.2 billion people around the world have a vision impairment, from which, according to the World Health Organisation, 80% could be prevented or cured. The eye and vision care challenge seeks ideas to help mitigate, prevent and cure eye conditions and vision impairment.
Vision is widely considered to be the most important of our senses, as it plays a crucial role in all parts of our lives. We sometimes take it for granted, but without vision, we would be struggling to read, to work, to learn, to drive and even to walk. At Essilor, achieving our mission of 'improving life by improving sight' requires that we continue to innovate and to invest in research on vision and visual solutions, and the Wild Card programme provides a perfect platform for this.

 Norbert Gorny, Chief Operating Officer and research and development lead at Essilor International
The pain management challenge is seeking solutions to alleviate acute and chronic pain conditions. The Global Burden of Disease Study 2016 reaffirmed that the high prominence of pain and pain-related diseases is the leading cause of disability and disease burden. Globally, it has been estimated that one in five adults are diagnosed with chronic pain each year.The pain management challenge seeks to find ways to correctly assess and treat pain in its various forms and support patients who are living with chronic pain.
Pain is an enormous health problem and affects all populations regardless of age, sex, income, race/ethnicity, or geography. The largest causes of pain are cancer, osteo- and rheumatoid arthritis, operations and injuries, and spinal problems, making the etiology of pain a multidisciplinary challenge requiring a multidisciplinary approach.

Aiden Flanagan, Research and Development Fellow at Boston Scientific
Previous winners of the Wild Card programme include Abtrace, Smart4Diagnostics, iLoF and PIPRA. These newly incorporated companies have gone on to achieve significant growth as a result of the support they have received from the EIT Health network. iLoF was recently ranked as one of the top digital health start-ups worldwide by CB Insights, in addition to being named in Forbes' 30 under 30 and receiving USD 1 million from M12 and Mayfield.
To find out more about the EIT Health Wild Card programme and apply, please visit the website below:
For more information, please contact Yasmin.Ghariani@eithealth.eu.