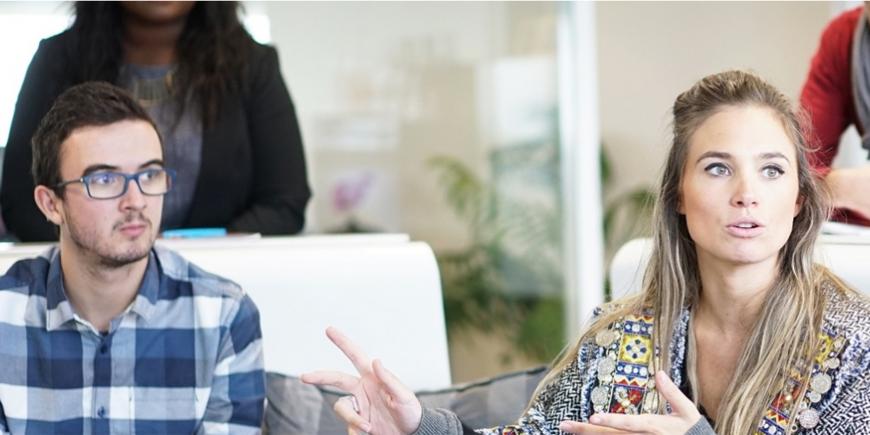 The Final Call 2021 for activity proposals is open!
What we do
EIT Manufacturing is an innovation ecosystem with the mission to bring European manufacturing actors together in order to add unique value to European products, processes, services – and inspire the creation of globally competitive and sustainable manufacturing – see About Us.
Please refer to the Final Call guidelines for the details
We solicit Activity proposals in the areas of education, innovation, and business creation and will co-invest with the partners to achieve economic value and societal impact.
We invite organisations that are currently not members of our association to participate in our Call for Proposals. For details of the current call process, please download the Call for Proposals 2021 Guidelines and as supporting documentation the Frequently Asked Questions.
Organisations intending to participate in the call must
be able to advance the state of European manufacturing industry and competencies
be eligible for EU funding according to Horizon 2020 rules, e.g. incorporated in Europe or associated countries
How to join
If you want to express your interest to participate, please complete this form. You will be asked for key information on your organisation, including its general competencies in the manufacturing area and the specific interest in this call.
Note: According to our statutes, the lead partner of an Activity must be an existing member of EIT Manufacturing. This means that you will have to become part of a proposal team with at least one existing EIT Manufacturing member. You can get in contact with our members via the representative provided in our list of current partners. In addition, the information you provided in the form will be published to our existing partners which then can contact you. To obtain access to our submission system, we need an email from one of our partners to that effect.
If a proposal you are involved in will be selected for execution in 2021, you will have to become a member of the EIT Manufacturing association as an "Activity Partner". This entails paying a membership fee of 7.5% of the funding from EIT Manufacturing. After 2021, you may apply for a permanent membership.
IMPORTANT INFORMATION BELOW
Only submitted pre-Call proposals can continue for the Final Call. Proposals submitted for the pre-Call should be further detailed according to the Final Call template. Feedback received from the pre-Call assessment may be used by the proposers to further improve their Final Call proposals.
In view of the severe implications of the COVID-19 pandemic outbreak to manufacturing, EIT Manufacturing decided to add to the Final Call 2021 a special topic: "Resilient manufacturing for resilient societies – Activities focusing on addressing pandemic situations". Exceptionally, only this topic may be addressed by new activity proposals, even if no pre-Call proposal has been submitted. See section 6.6 of the Final Call guidelines for the details.
Key dates
Pre-Call: opens 24 February 2020 – closes 6 April 2020
Main Call: opens: 21 April 2020 – closes: 22 May 2020
Proposals acceptance decision announced: 3 July 2020
Proposal revisions completed: 17 July 2020
Start of accepted Activities: 1 January 2021