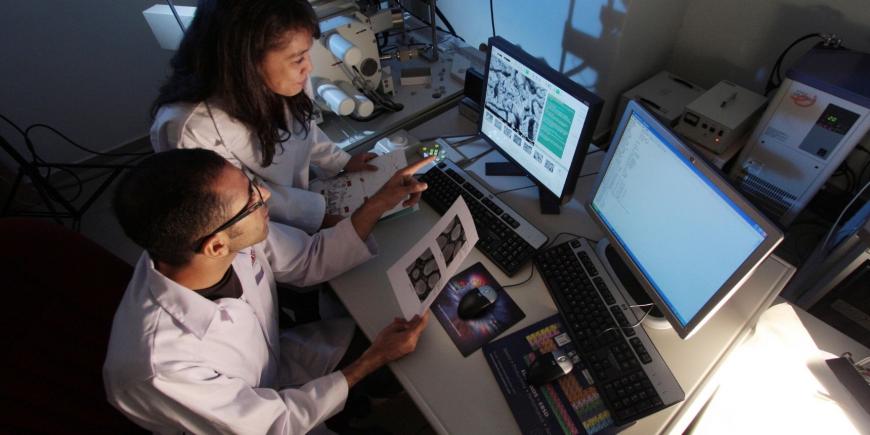 This ten-day Summer School empowers postgraduate students, researchers and young professionals to create new business models with global citizen-centric solutions aimed at democratising health.
Ready to lead change in global health? Register by 23 June 2022.
What you get
| | | | | | | |
| --- | --- | --- | --- | --- | --- | --- |
| GLOBAL CHALLENGES | HEALTH INNOVATION | DIGITAL OPPORTUNITIES | START-UP SKILLS | PERFECT YOUR PITCH | IMPROVE HEALTHCARE ACCESS | |
| Tackle main Global Health challenges and reach Sustainable Development Goals through innovation | Learn how to apply an entrepreneurial mindset to drive innovation across Global Health | Develop effective strategies to fully leverage the ongoing digital transformation in global health | Acquire entrepreneurship and management knowledge and skills to create a start-up | Learn about the impact of effective communication skills and how to deliver a winning pitch | Analyse innovative business models to identify solutions to provide better access, equity and sustainability in Global Healthcare | |
Curriculum details
Over the course of the programme, you will cover:
Challenges in global health
Needs-led innovation
Innovation for health equity
Moving to smart health
Market discovery validation: building successful value propositions
Start-up your business: product development and business design
Start-up your business: financials and investment
Pitching: coaching and elaboration
Key details
Format:
Online, in English
Key Dates:
Registration Deadline: 23 June 2022
Course takes place: 4-15 July 2022
Duration:
10 working days in two weeks
Monday-Friday, 9AM-6PM
Cost:
€525 plus university taxes. Tuition scholarships available for applicants from low- and middle-income countries
Credits:
Three European Credit Transfer and Accumulation System (3 ECTS) credits by the University of Barcelona and TopEd network
Who should apply
We are looking for the following people motivated to lead change in global health coming from a different discipline:
Undergraduate students in their last year
MSc and PhD graduates or students
Postdoctoral researchers
Young entrepreneurs and professionals
Please note that fluency in English is required.
"It was a pleasure to meet you - even online - and take part at a very well-organized summer school! You've inspired me to continue developing myself as a global health professional and change my career path towards searching for a job abroad."

SANDRA BIT-VARDA, GRADUATED IN THE HIGHER SCHOOL OF ECONOMICS (HSE), HEAD OF INNOVATION, DEPARTMENT OF INNOVATION AND PRODUCT DEVELOPMENT
"ENERGHY was a fantastic experience to learn how entrepreneurship works when solving real world problems. All of the speakers and the mentors, in addition to being expert in their field were friendly, engaging and helpful which made it really enjoyable. One of the most useful things was solution validation by experts who truly understand the problem"

BLAKE BOWERS, PHD CANDIDATE IN TECHNOLOGY COMMERCIALISATION, PROGRAMME DEVELOPER AT IDEASLAB
Ready to register?
Registering is simple, just go to our registration form below and fill it in to start the process. Don't forget to do it before 23 June 2022.