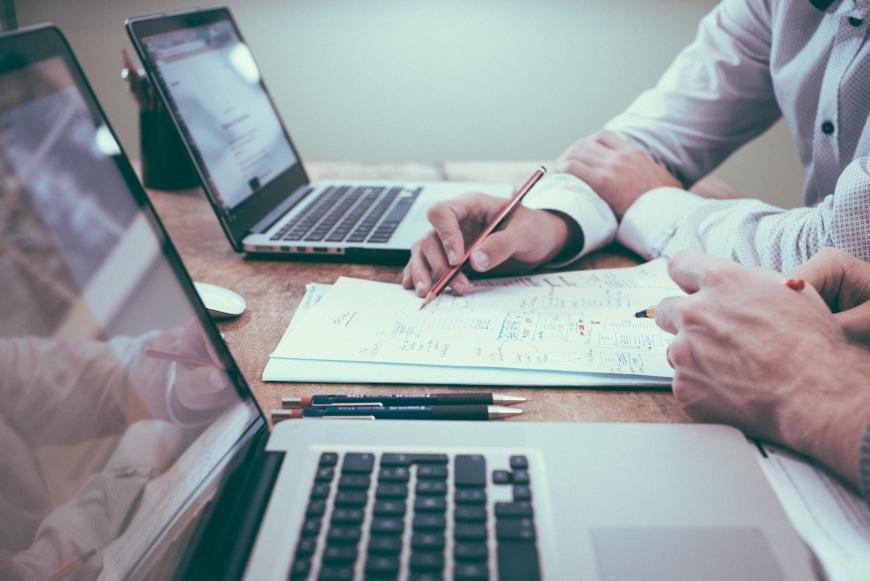 If your healthcare start-up is seeking investment, you may need to give a detailed explanation of your financial situation. This programme offers intensive training, so that you are equipped with the financial literacy you need.
The Finance Booster is a four-week programme that provides support on your investment journey. It includes three online group training sessions on start-up topics related to finance. Through this programme, we make sure you have all the important financial answers before jumping on the investment roller coaster.
What you get?
Financial literacy - Get a solid understanding of essential business topics and financial clauses
Discuss with investors - Access seasoned investors and healthcare fundraising experts hand-picked solely for this programme
Mock pitching - A chance to gain confidence in pitching investors through a mock pitch meeting
Consultations - Receive individualised feedback on your start-ups particular case
How it works?
Over four weeks in November 2022, you will meet active investors and industry experts connected to EIT Health. They will provide trainings on funding strategy, term sheets, and stacking up figures in business plans.
The trainings are online in small groups. These hands-on sessions will use real-world case studies anonymised and adapted for teaching purposes. You will finish the programme with a mock investor meeting and pitch.
Meet the trainers
Helena Torras - Founder and Managing Partner at PaoCapital. She promotes the tech start-up mindset as an experienced CEO and investor, connecting the dots between start-ups and corporate investors. She belongs to the Governing Board of BarcelonaTechCity, to the Advertising Association of Catalonia, to the Ambassadors Council of The Collider (TechTransf initiative from the Mobile World Capital) and she serves as an independent board director on several boards. Among other recognitions, she has been named one of the 30 people to follow on Twitter in the tech ecosystem, Top100 women leaders in Spain, 100 leaders of digitalization in Spain, and EUTOP50 investors.
Gonçalo Andrade - a seasoned venture builder, with a solid background in medical device and drug product development, with over 20 years of experience in the field. Having founded a VC exclusively dedicated to investing in EU-based seed and early stage companies in the Life Sciences sector, he is very familiar with the challenges early stage companies face and excels at navigating these initial stages. He is presently the CBO at Nanoform (Finland) and has been instrumental in taking the company to IPO and growing the company from 20 to 105+ staff, making it one of the most exciting companies in the Nordics to work with.
Barbara Castellano - the Principal of Panakes SGR, a Venture Capital fund fully dedicated to the MedTech sector. She carries out scouting, screening, due diligence, valuation, negotiation and finalisation of investments. She has worked for 20 years in the MedTech field, particularly in the Cardiovascular segment, holding Senior Management positions in multinational corporations such as Sorin-Livanova and CID-Alvimedica. Prior to Panakes, she had set up a company consulting firm (TechwaldSpA), accumulating a great deal of experience in start-ups and obtaining significant venture capital funding for client companies.
Key details
The cost of the programme is EUR 1119. Three start-ups will be selected to receive a discount of up to EUR 300, based on a high potential for up-scaling and a need for assistance in access to finances.
Dates:
27 July - Opening of application
3 October - Application deadline
10 November - Training – Funding strategy
17 November - Training – Term sheets
24 November - Training – How to stack up figures in business plans
8 December - Mock investor meeting – Demolition pitch
Who should apply?
This programme is for you if your healthcare start-up:
is an SME according to the EU definition
is legally incorporated and established in one of the Horizon Europe countries
is active in MedTech, Biotech and Digital health areas
has a need for individualised support to go later to seed or Series A/B funding level
is a medium-level start-up, which has already achieved some funding
is a start-up at a lower level of maturity, you are still welcome to expand your knowledge
Any questions?
If you want to learn more about the programme register for our webinar, you'll be able to get in contact with the programme manager, ask him your questions and hear testimonials from past participants.
Ready to boost your finance skills?
To apply to this programme just go to our application portal, create an account, and fill out the Finance Booster form. Don't forget to submit the application before 3 October.