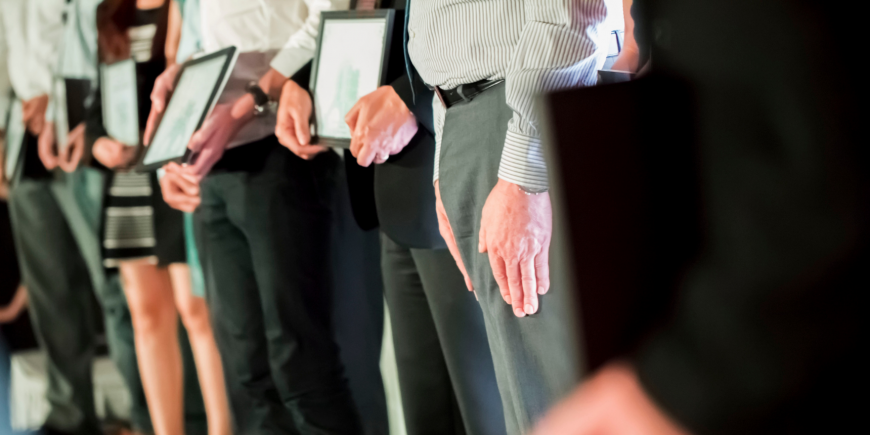 On 6 January 2022, the European Commission launched the third edition of Horizon Impact Award prize!
All beneficiaries of closed FP7/H2020 projects are invited to submit their application to the prize by 8 March 2022 and compete for the prize worth EUR 25.000 per each winner.
What is the Horizon Impact Award?
This award is the European Commission's initiative to recognise and celebrate outstanding projects that have used their results to provide value for society. These projects must have been funded by FP7 and/or Horizon 2020 funding programmes and they must be closed by the time of application.
Why is there an award?
The award aims to show the wider socio-economic benefits of EU investment in research and innovation. The award enables individuals or teams to showcase their best practices and achievements. This will encourage other beneficiaries to use and manage their results in the best way possible. It aims to create role models and inspire beneficiaries of research and innovation funding to maximise the impact of their research. They can do this by directly exploiting results or by playing an active role ensuring stakeholders effectively use the results.
Award value
6 awards of EUR 25,000 each
The Horizon Impact Award will provide the winners with high visibility in the form of public interest and increased media coverage. The Commission will further promote the winners by inviting them to provide testimony at other major events.
Award criteria
The applications must address the following cumulative criteria:
Pathway from results to societal benefits: applicants will need to detail how the R&I results were directly or indirectly exploited after the lifetime of the project. They will need to describe the activities that were done to ensure that the R&I results lead to societal benefits. They will need to describe the scale and the sustainability of their actions.

Achieved impact: applicants will need to demonstrate the already existing impact and created societal benefits. They will need to detail concrete examples of how their research results have benefitted the society and who are the user communities that have profited from it. The achieved impact must be already materialized. The letter of support will serve as a testimony of the described impact.
Who can apply?
The contest is open to all legal entities, individuals or teams that have completed an FP7 and/or Horizon 2020 project. The applicants will be required to submit a letter of support from at least one user or user community, stating the importance of the research and how using it created concrete benefits for the specific user-community.
How to apply
Participants can apply for the contest online via the Funding and Tenders Portal. The full details are explained in the following documents.
Contact
For more information, please contact us: ec-horizon-impact-award@ec.europa.eu