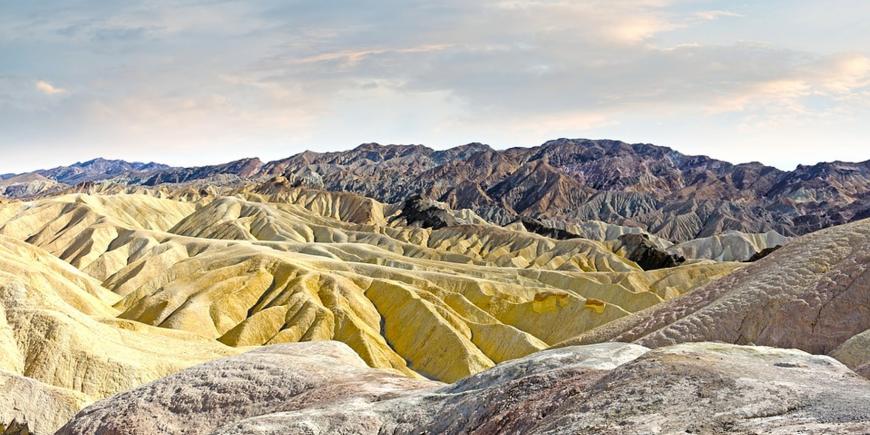 Join EIT RawMaterials to learn about seismic methods
Purpose and intended learning outcomes
The course will provide the participants with a profound understanding of seismic methods for deep mineral exploration and consists of two parts/modules:
The classroom part/module comprises the theoretical concepts, practical implementations and case studies, including basic, as well as state-of-the-art approaches in seismic data processing and imaging for surface and borehole based seismic methods, and in particular designed for the application in deep mineral exploration surveys.
The theoretical knowledge gained during the one-week classroom lecture will be complemented by a one-week fieldwork part/module with a focus on seismic survey design and hands-on training with modern seismic data acquisition hardware and field equipment (borehole and surface seismics).
Sign up now to the EIT newsletter
Prerequisites (academic, special skills needed)
General knowledge about principles of geophysics and in particular seismic methods.
Schedule and time plan
One-week classroom (30.03. – 03.04.2020)
One-week field work (autumn 2020 at COSC-2 drill site, Sweden)
Venue for classroom work and field/lab work
Classroom: PC lab of TU Freiberg.
Fieldwork: COSC-2 drill site, Sweden.
Content and modules
Module 1 ('classroom teaching'):
Introduction: the role of seismic methods in deep mineral exploration
Basic principles and physics of seismic wave propagation
Elasticity theory
Body and surface waves
Reflection and transmission of seismic waves
Seismic scattering and anisotrop
Survey design: principles, practicalities, limitations, common setups (2D/3D, surface/borehole)
Hardware (sources: explosives, Vibroseis; receivers: characteristics, specifications, operation
Data formats
Data quality enhancement and noise suppression (filtering, etc.)
Velocity analysis
Computer exercise
Add-on: Seismic modelling (tools for forward modelling of seismic wavefields, including computer exercise
Pre- and poststack / time and depth imaging approaches
Advantages and disadvantages, limitations
Computer exercise
Interpretability of seismic sections and images
Comparison and joint interpretation with other geophysical methods
Interpretation exercise
Module 2 ('fieldwork'):
Introduction to the installation of seismic field equipment (sources and receivers) and data acquisition hard- and software
Setup of field survey components along seismic profile lines and within a borehole
Field operation and scheduling during the survey and preliminary analysis (quality control) of acquired data
Instruction and course literature
Classroom lectures and computer exercises using existing software.
The field component will include instruction in small groups.
Assessment
For the classroom part/module, an exam is taken at the end of the classroom week.
For the fieldwork part/module, a report has to be compiled which includes detailed descriptions of the chosen setup and survey design, the data acquisition parameters and examples of the acquired data sets with a preliminary analysis.
Course responsible teachers
Stefan Buske (Technische Universität Bergakademie Freiberg), Chris Juhlin (Uppsala University)
Practicalities
Application criteria and priority
A diverse mix of participants is desired.
Priority will be given to students affiliated with EIT Raw Material organisations, but applications are welcomed from other academic institutions and industry.
Course size is limited to 16 participants.
Accommodation (room and board)
Approximate accommodation costs in Freiberg: EUR 50 per day.
Accommodation costs in the field are expected to be about 70 Euros per day.
Travel
Travel to Freiberg is best via Berlin.
Travel to the field will start in Uppsala, Sweden.
S+H, insurance, Safety equipment and clothing
Insurance required for fieldwork. Safety equipment will be provided.
Course stipends
Successful admissions will be considered for a stipend to offset costs of accommodation and food, and when possible travel. As a requirement, the stipends are awarded to participants that are registered for all courses within one theme. Applicants that intend only to participate in a single course (or two courses) within one theme will not be considered for stipends. There is no registration fee to participate in courses offered through I-EDDA-RS.