Before contacting the EIT, visit our FAQs page and see if your question has already been answered.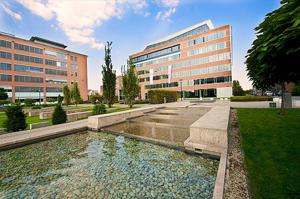 The EIT is located in Budapest, Hungary. The premises are in the Infopark, on the south side of Buda.
Address: Infopark 1 Building E - Neumann Janos utca - 1117 Budapest - Hungary
Main switchboard: +36 14 819 300
How to reach the EIT by public transport
: to reach the EIT by public transport, please find more information on the website of
Budapesti Közlekedési Központ
(Centre for Budapest Transport).
General enquiries to the EIT can be addressed in the form below:
A service provided by the Europe Direct Contact Centre.
The EIT's Data Protection information can be found here.