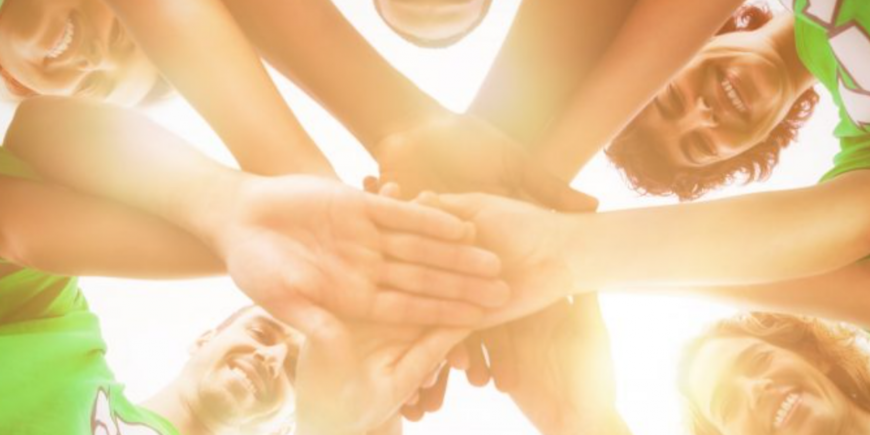 The EIT Climate-KIC Week of Action will celebrate, recognise and support the climate actions taken by citizens, youth, entrepreneurs, and change-makers all over the world via all EIT Climate-KIC programmes.
The event takes place 25-31 October in the lead up to the UN Climate Change Conference (COP26) in Glasgow.
The latest UN Climate Change report is a stark warning of the need for drastic action. Scientists agree that maintaining a temperature increase of 1.5 degrees Celsius would prevent the worst climate impacts from turning catastrophic. In turn, EIT Climate-KIC has developed strategic pathways contributing to a 1.5-degree world and transitions to a net zero-carbon economy.
The inaugural EIT Climate-KIC Week of Action aims to reignite the momentum to act for a healthy planet for all, connect innovators around the world, and showcase ideas and solutions created by citizens, youth, and entrepreneurs who have participated in one of our flagship programmes: Climathon, ClimAccelerator, Pioneers into Practice, Journey, and ClimateLaunchpad.
The week-long virtual event comprises several live discussions streamed via Zoom, YouTube and Facebook Live for participants to learn and discuss environmental challenges with climate leaders and change-makers. There will also be several opportunities to connect virtually with EIT Climate-KIC experts and pose questions to learn more about our education, acceleration and activation programmes.
In addition, more than 180 cities around the world host their annual Climathons during this week to generate green ideas for local climate challenges. Plus, EIT Climate-KIC will officially launch the revamped ClimAccelerator programme, Europe's largest support system for cleantech start-ups. The final day of the programme (31 October) coincides with World Cities Day, a UN day dedicated to promoting ambitious climate action in cities.
The agenda
Climathon
Daily check-ins with local organisers hosting Climathons across the globe.
Live interviews with the 2021 winning Climathon teams.
Daily interviews with the finalists from the 2020 Climathon Awards.
Daily interviews with city experts speaking on their climate challenges.
ClimAccelerator
Daily live interviews with entrepreneurs who have graduated from the ClimAccelerator programme.
Daily panel discussions on developing climate entrepreneurship ecosystems, hosted by ClimAccerator Programme Lead Christian Daube.
Information sessions on the current ClimAccelerators in progress: Open Accelerator, Carbon Removal, theme-based, place-based, and more.
Pioneers into Practice
Pioneers Hour, daily interviews with a past Pioneers participant.
Daily live panel discussion with partner cities, hosted by Pioneers Programme Lead Lisa Janssen.
EIT Climate-KIC Spark! Experience – Earth Observation and Geographic Information: a crucial tool to monitor and tackle climate change.
Journey
Project presentations from the 2021 Journey programme teams.
ClimateLaunchpad
Live pitches by the participants of ClimateLaunchpad during the semi-final competition.
Live broadcast of the ClimateLaunchpad Regional Finals.
The agenda of each day will focus on a theme related to a climate change challenge we are facing as a society. All supporters of the EIT Climate-KIC global community are encouraged to participate in and to share new ideas on how to re-imagine systems such as water, waste, energy, food and transport, and to address issues around trust, social cohesion, equality, health, and wellbeing.
For more information on the EIT Climate-KIC Week of Action, join the event on social media.