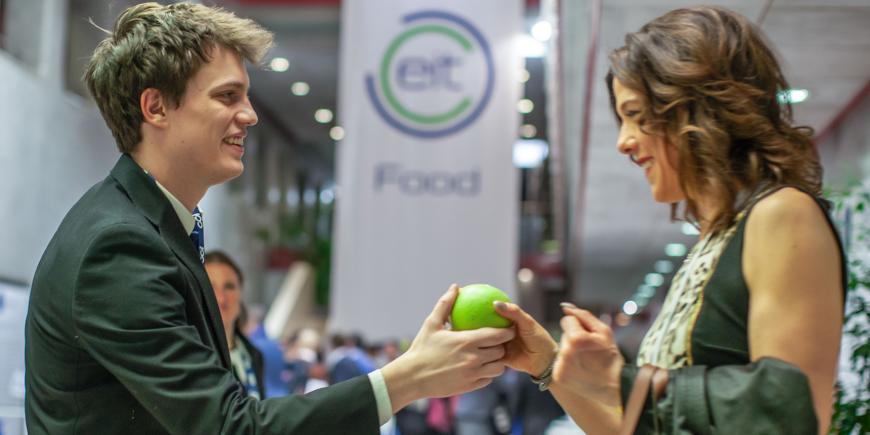 EIT Food is pleased to invite you to the conference promoting regenerative agriculture in Poland, which will take place on 26 November.
The interactive conference will bring together farmers, representatives of farmer associations, veterinarians, food processors and all interested parties.
The online event will consist of three presentation blocks, each of which will be crowned with a question and answer session.
Regenerative agriculture
In the first part of the conference, participants will be introduced to regenerative agriculture thanks to the presentation of Dr. Robert Borek from the Institute of Soil Science and Plant Cultivation (IUNG) in Puławy. Prof. Marek Marks from the University of Warmia and Mazury will answer the question of whether regenerative agriculture is a fashion or a need? Prof. Jerzy Czembor from the Institute of Plant Breeding and Acclimatisation (IHAR), the National Research Institute, will highlight the key importance of biodiversity in the development of regenerative agriculture systems, and Dr. Stanisław Świtek from the University of Life Sciences in Poznań will take participants on a trip around the world to learn about successful regenerative farms.
Theory meets practice
In the second part of the conference, theoretical foundations will be combined with practice. Ms. Małgorzata Bojańczyk, Director at the Association of Sustainable Agriculture in Poland (ASAP), will talk about the opportunities and challenges for agriculture and food security created by the Common Agricultural Policy of the European Union. Dr. Jerzy Próchnicki, also representing ASAP, will show that holistic thinking is the key to sustainability and success in agriculture. This part of the event will end with a presentation by Dr. Radosław Kowalski from the Institute of Animal Reproduction and Food Research of the Polish Academy of Sciences (PAS) in Olsztyn, who will take participants on a deep dive into the water, presenting the latest technological and conceptual achievements in the field of regenerative fishing in the world.
Polish regenerative farmers
In the third part of the conference, the floor will be given to practitioners of regenerative agriculture in Poland: Mr. Tomasz Jakiel, the owner of the regenerative farm Lubuskie Angusowo, and Mr. Krzysztof Kowalski, the regenerative producer of linseed oil and pork.