EIT Food scouting for the next 100 high-impact agrifood entrepreneurs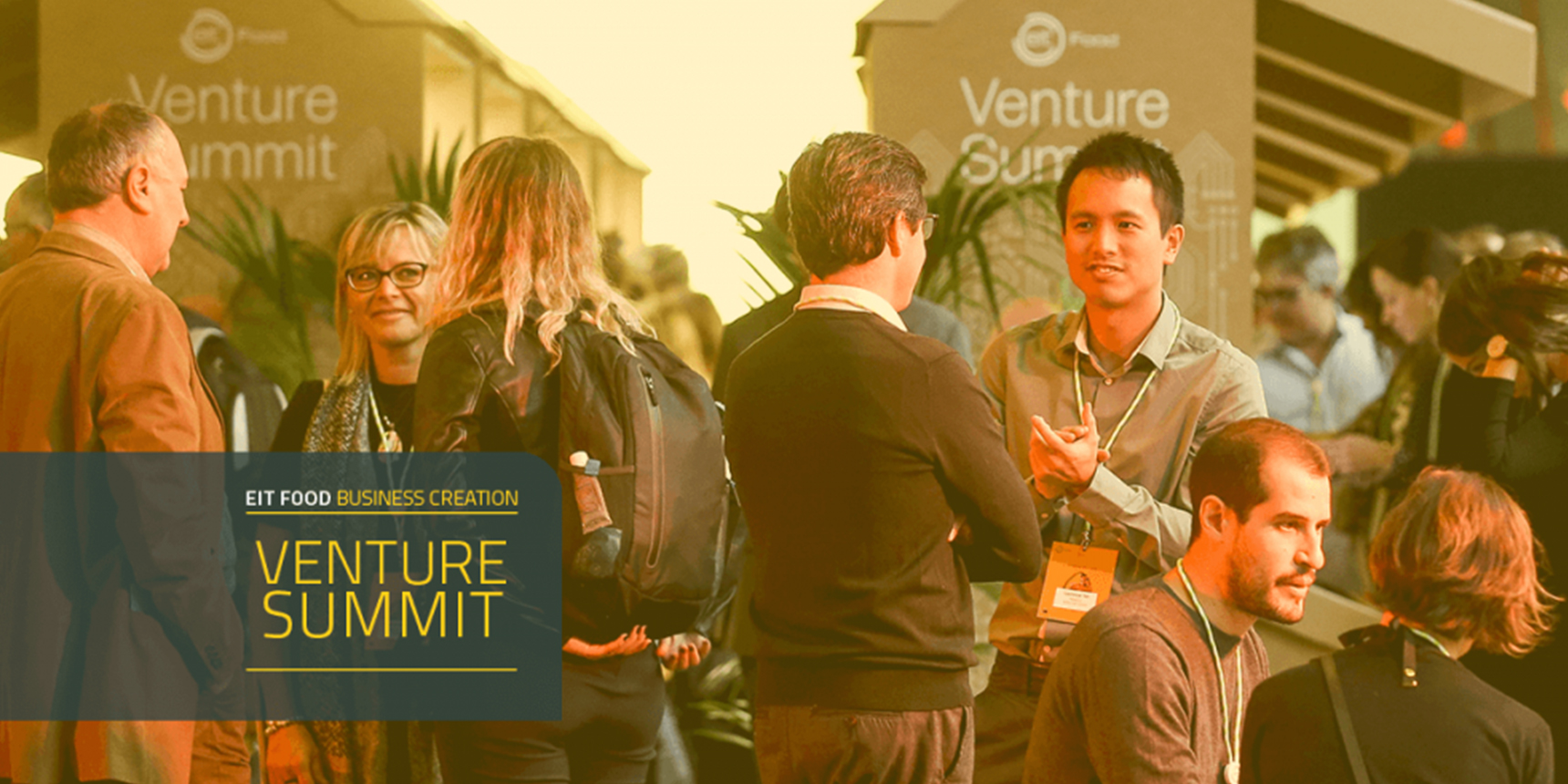 EIT Food, Europe's leading food innovation initiative, launched a search to find the next 100 agrifood entrepreneurs who can transform the food system to be healthier, innovative, and more sustainable.
The search for the 2021 cohort comes following news that EIT Food has provided more than EUR 10 million in direct financial support across its Business Creation programmes in 2020. This support has helped entrepreneurs to grow and scale their impact faster – from help with market testing new ideas, providing access to experts, connections to corporate partners across the food industry, and support with investors. Last year, successful EIT Food start-ups raised more than EUR 91 million in external investments as a result of the programme.
From aspiring entrepreneurs with new business ideas across universities and education centres, to early stage start-ups and scale-ups wanting to expand internationally, EIT Food is looking for ideas and businesses across European markets, designed to have the highest impact when shaping the future of food, and aligned with the European Commission's Farm to Fork Strategy. The search focuses on new ideas across six key focus areas: sustainable agriculture, sustainable aquaculture, alternative proteins, digital traceability, circular food systems and targeted nutrition.
In the first-ever virtual EIT Food Venture Summit, on 17 and 18 November 2020, investors and corporates will be able to explore commercial partnerships and investment opportunities with 130+ high-impact start-ups and will hear pitches from a select group of some of EIT Food's existing partners and entrepreneurs. Interested new start-ups will also have an opportunity to learn about flagship programmes and connect with other agritech leaders.
Sign up to the EIT Venture Summit 2020
Our purpose at EIT Food is to create a culture across Europe for entrepreneurship to thrive. Only a spirit of entrepreneurship will help Europe to make the transformation we need, creating a food system fit for the future, that is healthy, sustainable, and meets the needs of a growing population.

Today we are calling for new ideas from experts, innovators, and investors, right across the food system. We encourage anyone who has an idea or a business that can make a real difference, with potential to scale and grow, to apply for this once in a lifetime opportunity.

Andy Zynga - CEO of EIT Food
Many start-ups, already working with EIT Food, will be appearing at the Venture Summit to showcase their ideas and pitch to new investors.
EIT Food has enabled us to tap into some of the largest corporations in the world and to establish proof of concepts with them. This opportunity means we can directly engage with corporates and discuss on a one-to-one basis what we could do together.

Brij Sahi - Co-Founder and CEO of SwissDeCode
Those that join the network benefit not only from easy-to-access funding and investment, but also access to world-leading agrifood entrepreneurs, corporates and partners, such as Pepsico, Danone, Nestlé and Cambridge University.
The EIT Food Seedbed programme's focus on customer discovery is really interesting and distinctive – start-ups need to understand whether they will have customers to buy their product. As a key partner in the network, we're here to bring value and to help entrepreneurs grow their venture faster with our expertise.

Damien Jourdan - Open Innovation Manager at Danone
Whether applicants join the EIT Food Seedbed programme as an early-stage startup looking to verify their proposition and market, the Food Accelerator Network to gain access to tools, connections and expertise, or the RisingFoodStars Association to scale and reach new markets, start-ups will gain support and mentorship as part of the vibrant and diverse EIT Food community. In order to generate new knowledge and technologies, and to drive the growth and competitiveness of the EU, these activities will all be measured against economic, societal and environmental impact.
Applications will open early next year and close in Spring 2021. Register your interest and find out more through the form below.
EIT Food Entrepreneurship Programmes Expression of Interest
For interviews, entrepreneur case studies, VIP media passes to Venture Summit, please contact: Jenny Briggs or Maria Dolben.