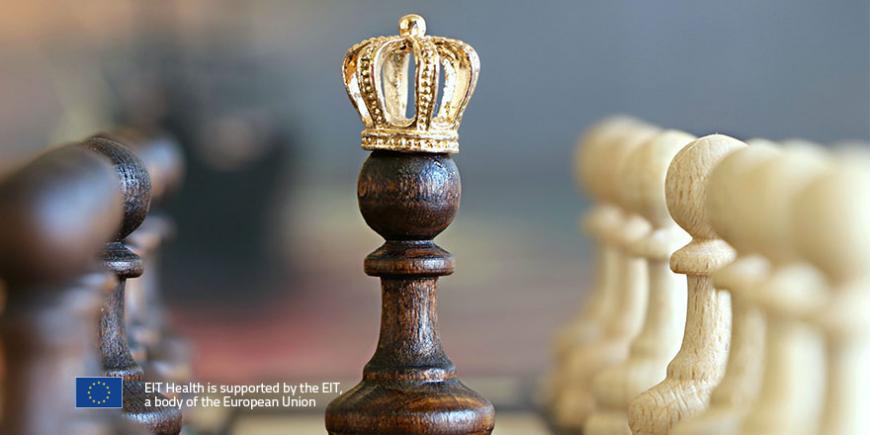 Meet the best biotech, medtech and digital health start-ups in Germany for the Head Start award and the European Health Catapult.
The SHIP (Ship for Health Innovation Pitches) is an event for EIT Health Germany partners and friends to hear about the newest healthcare innovations developed by German, Swiss & Austrian start-ups.
In 2019's SHIP event, 12 teams are competing for one of the few places for EIT Health Germany's 2019 Head Start Funding, which support start-ups, scale-ups and SMEs in realising their next steps towards European markets and shorten the time-to-market for their innovative products and services. Six already pre-selected and pre-qualified Start-ups teams will showcase their product inventions and join the semifinals of the European Health Catapult, a collaboration between EIT Health and HealthAxis Europe.
Agenda:
09:00 – 10:00 Registration, Embarkation & Morning Coffee
10:00 – 10:30 Departure & Welcome Notes
10:30 – 11:30 Pitch round I EIT Health Headstart Programme
11:30 – 11:50 Networking Coffee Break
11:50 – 12:50 Pitch Round II
12:50 – 14:00 Group Picture on deck; Lunch & Networking
14:00 – 15:00 Showcase European Health Catapult Start-ups
15:00 – 15:30 Networking Afternoon Break
15:30 – 16:00 Award Ceremony
16:00 – 17:00 Networking Apéritif, Arrival at pier & disembarkation
Please contact Petra Semik with any organisational queries.
Neckarstaden 25, 69117 Heidelberg