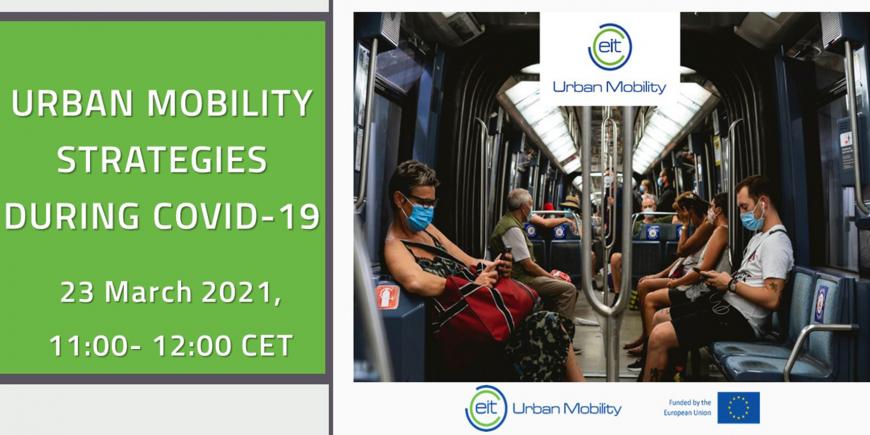 On Tuesday, 23 March, EIT Urban Mobility is organising a webinar serving as platform to present and promote the study findings and the partners involved in the recently published study on urban mobility strategies during COVID-19.
In 2020 EIT Urban Mobility conducted a survey across 16 European cities to understand and analyse mobility strategies during the COVID-19 pandemic. This built the basis for a study on urban mobility strategies during COVID-19, written by EIT Urban Mobility partners Bable, CARNET, Automotive Technology Centre of Galicia (CTAG), Danish Technical University, and Universitat Politècnica de Catalunya (UPC), with the support of Miljöstrategi AB. The event will present and discuss the results of the study with the authors.
After an introduction by the EIT Urban Mobility Factory Director, Lluis Puerto, each chapter leaders of the study will present five minutes' pitches. The second half of the event will be a discussion with the audience, where people will be able to directly ask questions and interact with the authors.
Agenda