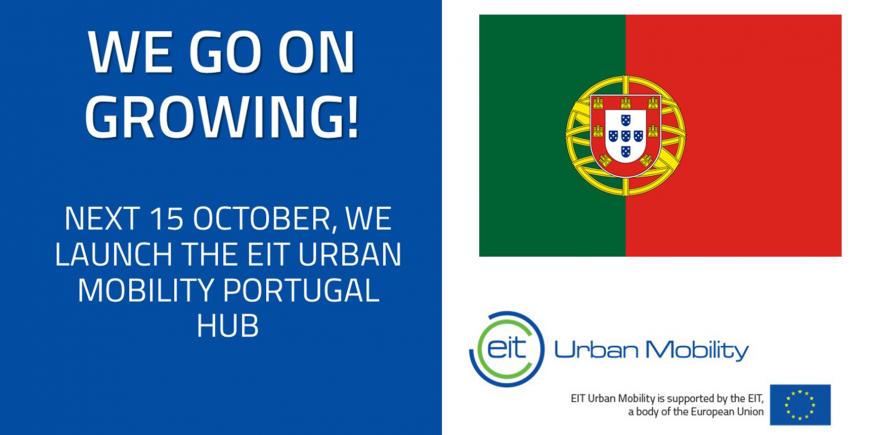 The EIT Urban Mobility Portugal Hub will be launched on 15 of October to inspire positive change to ensure accessible and sustainable mobility for all.
The launch will include presentations by the EIT Urban Mobility Innovation Hub, by the Head of Business Development at BGI, Sofia Fernandes, and by the Professor at Técnico University of Lisbon, Rosário Macário.
This event will be hosted by a consortium of the partners mentioned above that represent the three communities of the 'Knowledge Triangle Integration (KTI)'. BGI will be the lead partner representing the innovation program, Thales will represent the industry community, and IASA represents the academic and education community.
Agenda
9:00 – 9:15 : Welcome session, by Sofia Fernandes, Head of Business Development at BGI
9:15 – 9:45: Introduction to EIT Urban Mobility
9:45 – 10:15: Introduction to EIT Urban Mobility RIS Program
10:15 – 11:15: Roundtable session: The Urban Mobility Ecosystem in Portugal
11:15 – 11:30: Coffee Break
11:30 – 11:50: EIT Urban Mobility Portugal Hub – Innovation Programs, by Sofia Fernandes, Head of Business Development at BGI
11:50 – 12:10: EIT Urban Mobility Portugal Hub – Education Programs, by IASA
12:10 – 12:30: EIT Urban Mobility Portugal Hub – Innovation Programs, by Thales
12:30 – 12:45: Conclusion session, by Sofia Fernandes, Head of Business Development at BGI