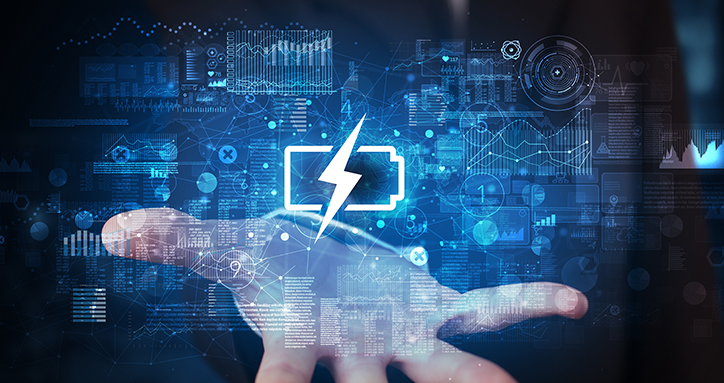 Supporting European battery market growth
EIT InnoEnergy has partnered with vocational training provider, T2 College, to bring specialist electrification and battery storage skills to Sweden's burgeoning industrial hubs.
Tackling skills gap
The partnership is a vital next step in ensuring a pipeline of skilled workers who can ease the current skills gap across energy and storage. With Skellefteå the home of Europe's first gigafactory, Northvolt Ett, the town was an obvious choice to agree this first partnership. To 2050, the town expects to welcome 28 000 new inhabitants, many of whom will be attracted to the area by the forthcoming industrial storage hub. At the same time, the hub will present new employment opportunities for local people, and a demand for training to facilitate re-skilling and up-skilling.
Subscribe now to the EIT' s monthly newsletter
EIT InnoEnergy will develop and deliver new course content through T2 College, collaborating with industry to better understand the skills most valuable to the transition to a smarter, more flexible grid. Through competency-based training, combining online materials and face-to-face interactions, professional learners will be upskilled or reskilled to support the transition to a more electrified future.
As we accelerate our efforts to transition to a more sustainable world, ensuring we have a skilled workforce will be key. Using our knowledge from facilitating MSc and professional learning programmes, as well as our extensive network of experts and educational institutions, we can help nurture and attract the best minds right here in Skellefteå where the potential for energy innovation is high, boosting the skills needed to achieve the transition.

Kenneth Johansson, CEO EIT InnoEnergy Scandinavia
There is a huge opportunity for current workers to reskill for the changing world which can help address the skills gap. By partnering with EIT InnoEnergy, we can help alleviate future skills pressures by educating on key topics such as electrification and storage combining existing EIT InnoEnergy materials and insights with our bespoke approach to training to foster competitiveness in the industry.

Maria Marklund, CEO T2 College
Building on expertise
This new initiative, designed with tackling the skills gap in mind, builds on EIT InnoEnergy's existing work in the sector. EIT InnoEnergy offers numerous online, face-to-face and blended courses as well as eight sustainable energy Master's programmes. The partnership with T2 offers a new opportunity to develop tomorrow's talent to support the energy transition.
T2 is a specialist educational college, located close to Northvolt's Gigafactory, putting it at the heart of the battery revolution. T2's unique approach to tailoring education allows it to adapt and evolve to support electrification and decarbonisation efforts.
The first pilot programme will be delivered in spring with further course refinement planned for summer. EIT InnoEnergy continues to seek further partnerships to provide electrification and battery storage skills.