Changing mindsets: diversity matters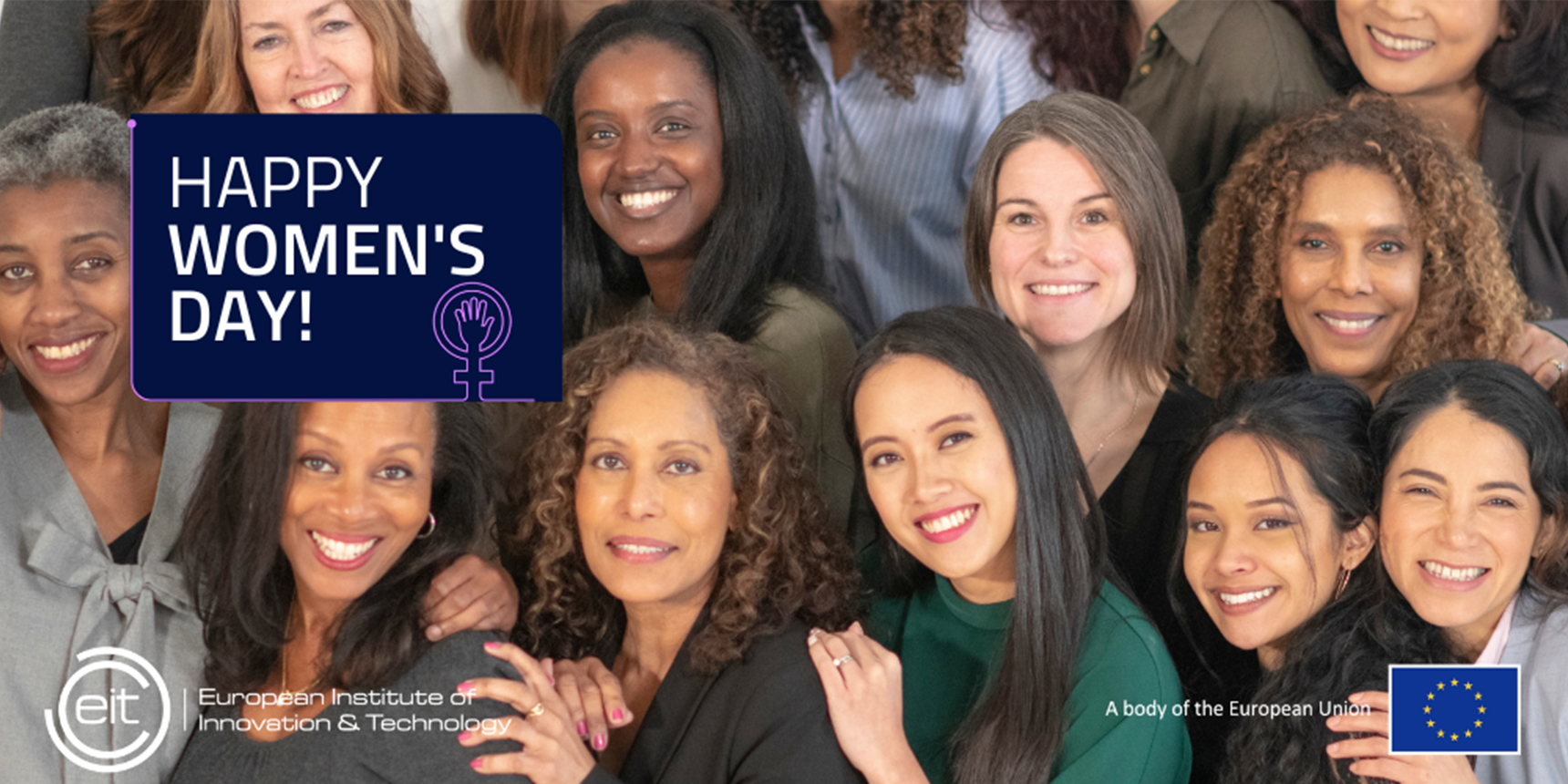 This year's International Women's Day is in the backdrop of an extraordinary year. It's time to take stock of the COVID-19 pandemic's impact on female employment, and to ensure that Europe builds back better, for this generation of women and the next. Inequality has been magnified by the crisis, the unemployment rate for women increased from 6.9% to 7.9% - almost double the rate change for men.
At the European Institute of Innovation and Technology (EIT) we aim to lead by example, promoting specific education and entrepreneurial programmes connecting female leaders across Europe, and celebrate the achievements of women in innovation. We will continue to do so as we tackle the pandemic's negative impact on gender equality – but this requires a joint effort between the private sector, academic institutions, and society as a whole.
In this interview with Cristina Aleixendri Muñoz, co-founder and C.O.O. of maritime business, bound4blue and winner of the 2020 EIT Woman Award, we touch upon the outstanding ability, determination, and leadership of a new generation of female entrepreneurs in Europe. Muñoz tells us about her varied role at bound4blue, which reduces shipping emissions through wind-assisted propulsion technology. She also outlines some of the challenges of succeeding in a male-dominated industry, and how the EIT has helped her business move from start-up to scale-up.
Q. What do you do on a day-to-day basis?
I founded the company and I'm in charge of investment, liaising with our customers and managing relationships with partners in order to build the technology. I also plan the company's future strategy.
A woman in a 'male dominated industry'
Q. What has been your experience as a woman in this industry?
Everyone knows shipping is male-dominated: there are around 1.5 million seafarers, and women don't really represent much within that group – just 2%. So, obviously, this needs to change. And we can change it. It's starting to change, and they're working really hard to make progress on diversity.
Also, only one in 10 entrepreneurs is female. According to European Women in Tech, only 2% of the investment from venture capitalists in Europe went to all-female founding teams in 2018. There has to be more gender balance in entrepreneurship, and we need to improve access to financial and human capital resources for women. I have a background in aeronautical engineering, but only 10% of engineers in my class were women, so that makes it difficult to just work with women, in any sector related to engineering.
Image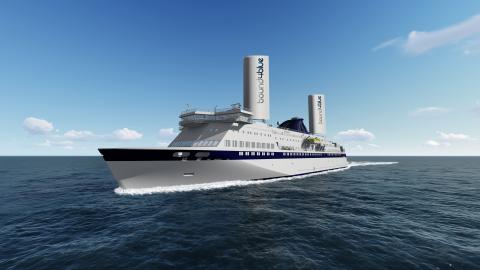 Problem-solving and mentorship
Q. Did you see this project as an engineering or mathematical problem, or were you thinking 'there's a business here'?
If there's no business, it doesn't make sense. For the shipping industry to implement renewable solutions, they need to be competitive, not only technically but also economically – and our technology delivers a double-digit fuel saving. We designed a highly efficient technology, but customers weren't willing to install a technology that didn't deliver rapid payback – the industry expects a return in less than five years. Now, with our technology refined, we can deliver payback in less than three years. In a sense, our mentors are the market, the customers are our mentors.
I had the good fortune to cross paths with a mathematics professor at school, she told me that my true passion was solving problems, that I really enjoyed solving mathematical problems, physics problems. So, she really advised me to study engineering. And that's why I enrolled in aeronautical engineering, because of her advice - she was one of my first mentors. And in fact, I didn't realise the power of engineering and how far away we could get with that knowledge.
We need more role models in the entrepreneurship field. Europe, for instance, with the EIT Awards, what it is doing right is showing that there are a lot of women launching their own projects and going forwards with a mission. It makes other women want to enrol on an entrepreneurial path.
Changing the mindset - Diversity matters
Q. It's interesting that the maritime industry is, you say, trying to be inclusive.
Studies really show that diversity matters. This is general, and nothing to do with shipping alone. Generally speaking - gender diverse teams are more productive. They outperform those who do not prioritise diversity. They promote a greater job satisfaction. They generate employee engagement and also retention. And I believe that diversity can create a better understanding of the problems that we must solve, and the solutions necessary to solve them.
The maritime industry is the backbone of the global economy, transporting 80% of goods – but through lack of gender diversity it is missing out on a huge talent pool to face the challenges ahead. Inclusiveness – well, this is problem-solving on their part rather than any sort of goodwill.
I think diversity has to do not only with women and men, but also with different backgrounds. For instance, in our company, although we have 15 people, we have a lot of nationalities, so that gives us a wide variety of ideas and ways of looking at problems.
The EIT experience
Q. How did your experience with the EIT help you and your team to develop?
Image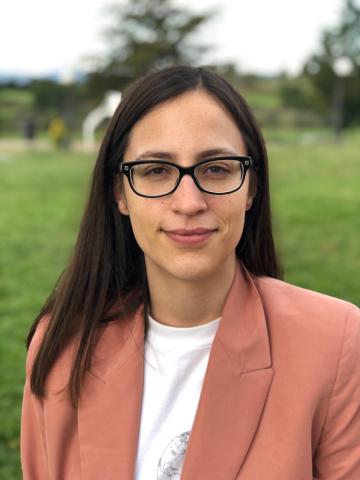 I'm an EIT Climate-KIC alumna and my team participated in the EIT Climate-KIC start-up Accelerator programme in Spain.
But I'm an engineer, right? So, when I finished my studies, I had been spending five years of my time studying the efficiency of high lift devices. However, together with two of my colleagues, we saw the shipping industry was facing a huge problem regarding the fuel consumption and emissions, and we realised that we could apply our knowledge in the aeronautical field to the shipping industry. And that's how it naturally went.
The EIT Climate-KIC supported us with financing and they helped us with mentoring. I would like to say that we got the best mentor in the world: Lewis. They also gave us training and access to a global network of investors and increased our media coverage. Most importantly, they helped us translate our business model into more transactions with customers.
They also helped us to attract more capital to progress to the next stage of business development; and, more recently, we were one of the nine businesses selected to receive funding from the EIT Crisis Response Initiative.
Q. How did the EIT Climate-KIC Accelerator programme help you translate your business model into more growth?
Although we had previously enrolled in other business-related courses, we didn't get deep insight or market analysis. Throughout the Accelerator programme, EIT Climate-KIC helped us focus much more on the relevant market and find the right targets. They really went into our business model and we looked step-by-step at every aspect, but specifically the target market, so we could get to scale much more quickly.
The European institute for Innovation and Technology is committed to carving out an inclusive and diverse innovation ecosystem. Join us and find out how you and your team can partake in EIT activities by visiting our opportunities page. Make a difference, innovate with us!