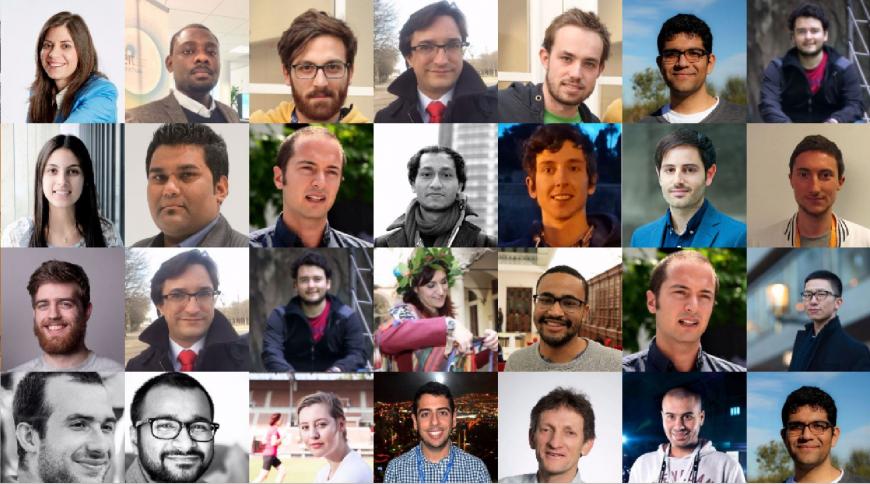 In June 2017, three new enthusiastic and talented alumni were welcomed onto the EIT Alumni Board.

The Board of the EIT Alumni is made up of four members representing the four existing EIT Community Alumni associations, namely: EIT Digital Alumni, EIT Climate-KIC Alumni Association, CommUnity by InnoEnergy and EIT Health, supported by an EIT representative. In the near future, the alumni associations of EIT Raw Materials and EIT Food will also appoint a member from their own alumni board to represent them as part of the EIT Alumni Community.
The first EIT Alumni Board was created in May 2016 as a means of strengthening the EIT Alumni Community, shaping its future, and fostering collaboration between the KIC alumni associations. Importantly, the EIT Alumni Community creates a real and effective link between the EIT and EIT Community students and innovators.
In its first year of operation, the role of the EIT Alumni Board has primarily been to create an effective governance structure for the community and to hold added-value activities for members. As this initial period comes to an end, the EIT Alumni Board can now focus on increasing levels of collaboration between the KIC Alumni groups, and work on building a strong community that supports and enables its members.
The new Board for 2017
The new board members hope to bring a fresh burst of energy to the EIT Alumni Community and are excited to build on the strong foundations established by the previous board in 2016.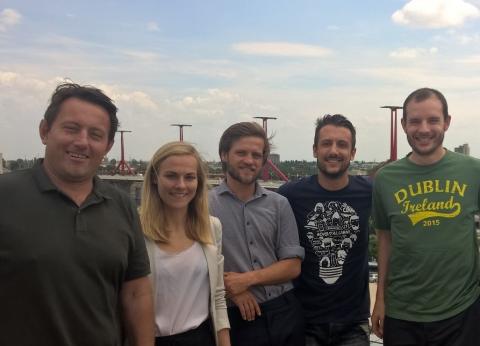 From Left to Right: Laurent Roux, Esmee Kooijman, Falko Döring, Francesco Bonadiman, Miguel Amador
While the original board may leave big shoes to fill, the new board members are certainly up to the challenge!
Thank you to the previous Board
Of the original five board members from 2016, we say farewell to four of them:
The President, Estefania Tapias (EIT Climate-KIC Alumni Association),
The Vice-President, Borce Stojkovski, (EIT Digital Alumni Association)
The Treasurer, Claudio Geyken, (CommUnity by InnoEnergy)
The initial EIT Representative, Nadja Dokter, Head of Strategy and Impact team
These initial Board members put a great deal of time and effort into setting up the EIT Alumni Board, and we would like to thank all of them for their great work and commitment to the EIT Alumni Community.
You can read more about the original board members here.
To read more about the new EIT Alumni Board, have a look at the EIT Alumni Website.
---
Catch up with the latest news from the EIT Community in the Newsroom.
Do you use social media? Follow us and get updates in your news feed.