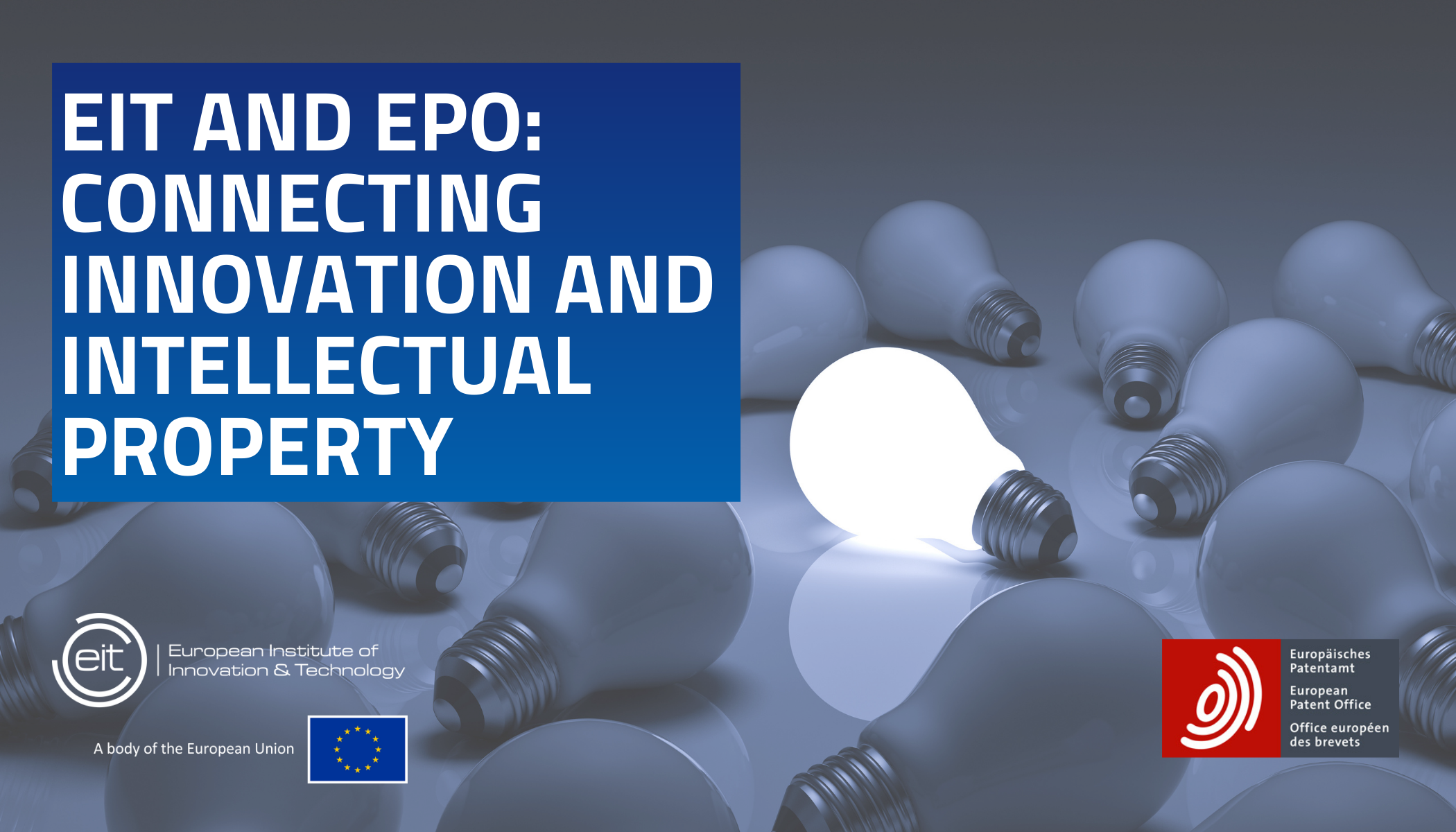 The European Patent Office (EPO) and the European Institute of Innovation and Technology (EIT) today signed a Memorandum of Understanding (MoU) to strengthen their collaboration on a broad range of intellectual property matters, increasing support and expertise to European innovators and SMEs.
For Europe's innovators to thrive, their ideas and creations need to be protected through intellectual property rights. However, it is often the case that knowledge gap exists preventing innovators from benefiting from these rights. By working more closely together, the EIT and EPO can help ensure that the EIT community, Europe's largest innovation ecosystem helps not only bring new ideas to market, but also protects those innovations and investments.
By establishing a framework for close partnership and dialogue through the MoU, both EPO and EIT will work hand in hand to respond to the needs of their stakeholders responding quickly to the changing demands and conditions of a dynamic global patent system.
At the EIT, we support innovation in order to address today's major global challenges ranging from health to climate change. We are delighted to work together with the European Patent Office, in order to offer its expertise to our innovators, helping them to protect and utilise the Intellectual Property generated when they turn their ideas into products and services for European citizens. Particularly SMEs and start-ups often lack capacity and knowledge to do so themselves. With this cooperation between EIT and EPO, we expect to see more of our innovations being grounded on business models that can sustain themselves and create a bigger impact. - Martin Kern, EIT Director
Our partnership with the EIT will help us share knowledge even more effectively and support innovators, start-ups, SMEs and businesses across Europe with best-in-class expertise. This will enhance the impact of the European patent system at the same time as improving access to patent information and raising awareness of the power of patent knowledge. - António Campinos, EPO President
The two organisations have already enjoyed a fruitful collaboration since 2018, with the EPO participating in the EIT Innovation Communities' working group on IP and "Innovation Panel" meetings to provide tailor made training on IP issues. Since then, additional targeted training has been offered to different parts of the EIT Community. The EIT Community was also introduced to the "PATLIB network" to find synergies with the EIT Regional Innovation Scheme – a program which aims to boost innovation in countries and regions which are considered by the European Innovation Scoreboard to have modest or moderate levels of innovation.
With the signed MoU, the EPO and EIT have agreed to develop specific activities, projects and programmes to be implemented in a spirit of co-operation and common commitment. The aim of this cooperation is to support innovators and entrepreneurs across Europe in turning their ideas into products and services, thus creating highly-skilled jobs and economic growth and also to promote a modern IP culture in Europe among researchers, innovators and entrepreneurs by improving their access to the European IP system.