The company aims to capture 1% of global CO2 emissions by 2025
EIT Climate-KIC- supported Climeworks AG, world leader in capturing CO2 from air, has raised EUR 27 million in equity funding from Zurich Cantonal Bank and a group of private investors.
The successful financing round takes the Swiss company, which went through EIT Climate-KIC's Accelerator programme in 2012 and 2013, another step closer to achieving its vision of capturing one percent of global CO2 emissions by 2025.
Funds will be used to further industrialise Climeworks' unique, modular and scalable direct air capture (DAC) technology, reduce costs significantly and prepare for mass production.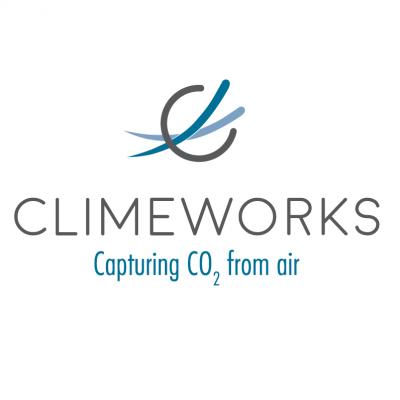 Climeworks plans to expand its presence in all pioneering markets and strengthen its pole position within the direct air capture industry. Expansion of the team, today consisting of 60 highly skilled employees in Zurich, is also planned to strengthen development capabilities and support commercial deployment.
The new investment comes from a consortium of existing and new private investors and Switzerland's largest cantonal bank, Zurich Cantonal Bank. With this financing round, investment in Climeworks AG and its pioneering DAC technology totals more than EUR 44.3 million worth of private equity and public grants.
Climeworks has gone from strength to strength since graduating from EIT Climate-KIC's Accelerator business incubator programme in 2013, having gone through all three stages. The start-up received EUR 40 000 funding from EIT Climate-KIC, as well as coaching, mentoring and access to its pan-European network.
Since the beginning of 2017, Climeworks has grown from 30 to 60 employees. The company has built nine direct air capture plants for three different market segments in six countries.
Two of those plants marked milestones in the DAC industry last year: in May 2017, Climeworks launched the world's first commercial DAC plant in Hinwil, Switzerland, selling air-captured CO2 to a greenhouse owner. In November, Climeworks opened the world's first DAC plant in combination with underground sequestration of CO2 in Iceland.
Jan Wurzbacher, co-founder and co-CEO of Climeworks AG said:
'Our direct air capture plants serve markets ranging from Food, Beverage and Agriculture, through Renewable Fuels and Materials to Carbon Dioxide Removal. In the latter, companies and individuals can reverse their unavoidable emissions via Climeworks. All three markets are set to grow, and with this latest investment Climeworks is well-positioned with a strong base for further growth."
'Besides, by assembling an exceptional team, we are happy and thankful that we were able to establish an excellent shareholder structure over the last years, supporting us to pioneer the creation of a new, timely and relevant industry' added Christoph Gebald, co-founder and co-CEO of Climeworks AG.
Climeworks captures CO2 from ambient air with the world's first commercial carbon dioxide removal technology. The direct air capture plants capture CO2 with a filter, using mainly low-grade heat as an
energy source. They are modular, scalable and can be mass-produced, enabling deployment on a large scale.
---
Subscribe to the EIT Newsletter to get the best of the EIT Community's news in your inbox once each month.
Do you use social media? Follow us and get updates in your news feed.