EIT Climate-KIC supported Volocopter secures $30m investment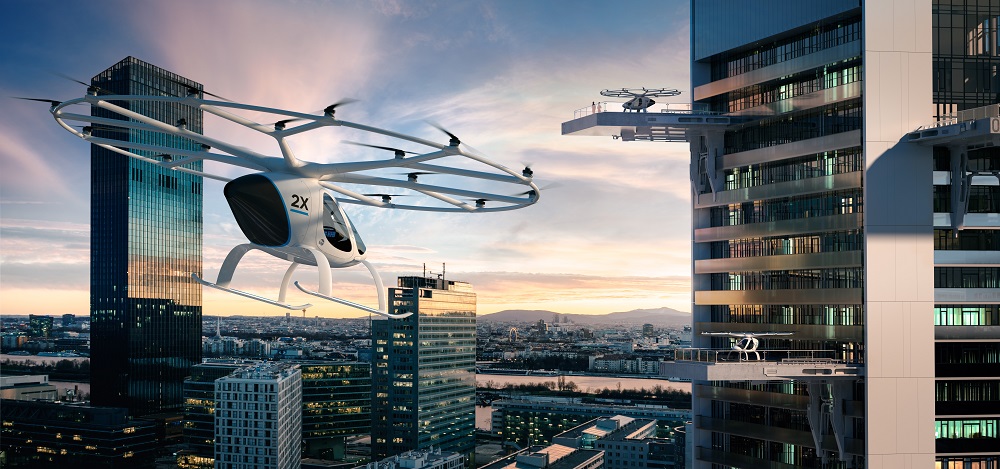 Volocopter's fully electric helicopter is receiving strong financial support and is expected to undergo its first operational tests by the end of 2017.
EIT Climate-KIC supported start-up Volocopter (formerly E-Volo) has secured a $30m (€25m) investment from a consortium including German car maker Daimler for its fully electric helicopter.
Along with technology investor Lukasz Gadowski and other investors, the boost is intended to propel the vertical take-off and landing (VTOL) electric vehicle into the international commercial market. A record breaking crowdfunding campaign in 2013 saw the start-up raise €1.2m, providing enough finance to turn it from prototype to production.
'The strong financial commitment of our new investors is a signal as well as proof of the growing confidence in the newly emerging market for electrically driven VTOLs put to use as personal air taxis' Florian Reuter, managing director of Volocopter, is pleased to point out. 'We deliberately sought a mix of investors with strategic and entrepreneurial backgrounds and were able to implement this perfectly with Daimler und Lukasz Gadowski'.
Image
The Volocopter 2X model is a fully electric VTOL with 18 rotors powered by 9 independent batteries. It has a maximum airspeed of 100 kilometres (62 miles) per hour, and can transport two passengers without a pilot. However, it can be piloted as a normal helicopter too.
Innovators behind the Volocopter are already working with the Dubai transport authorities on using it as an Automomous Air Taxi (AAT). This would enable up to two passengers to quickly travel around the urban landscape in three dimensions. First operational tests are expected to be carried out later in 2017.
---
Catch up with the latest news from the EIT Community in the Newsroom.
Subscribe to the EIT Newsletter to get the best of the EIT Community's news in your inbox once each month.
Do you use social media? Follow us and get updates in your news feed.