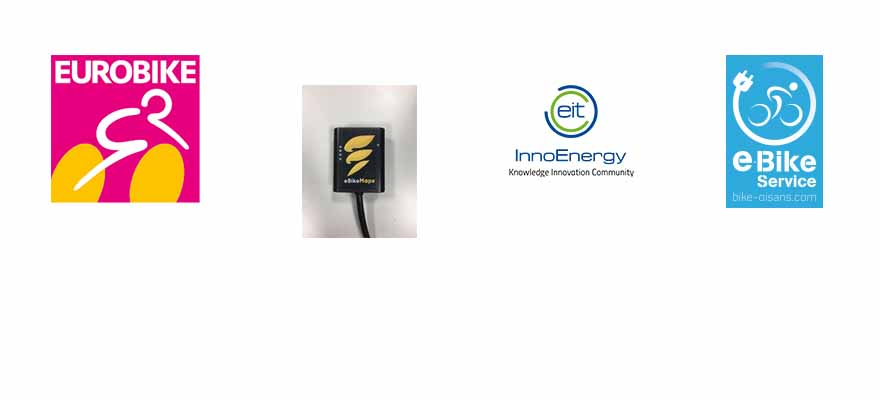 A new joiner to the Boostway programme, eBikeLabs is a French start-up that operates in the electric-powered transportation industry, more specifically in the e-bike business.
Their main objective is to improve electric bike technology in order to expand its use. They rightly believe e-bike has a strong potential as a driving force for change in the transport industry! Their innovation revolves around two technologies: the eBikeMaps registered controller and the eBikeMaps Totem.
Smarter mobility with eBikeMaps
The eBikeMaps controller is the only one available that transforms the electrical assistance of an eBike into a real automatic gearbox. It automatically adapts to the cyclist's profile and path topography to provide the most appropriate electrical assistance. Not only it makes eBike safer and simpler for everyone but it also optimized eBike maintenance services. Thus eBikeMaps controller is designed for cycle sharing operator and eBike brand dedicated to urban mobility.
A successful crowdfunding campaign
eBikeLabs is proud to announce the success of their fundraising campaign, on Raizers – over EUR 550 000 raised! Launched on 11 April on the European crowdfunding platform Raizers, this operation of crowdequity brought more than 100 shareholders to the start-up's capital. These resources will allow the team to pursue the development of their business and to perpetuate the eBikeMaps project.
A new partner for eBikeMaps Totem
The eBikeLabs team is pleased to launch their collaboration with the Tourist Offices of Oisans, which are equipped with the eBikeMaps Totem to support e-mobility on their territory. This partnership opens up new horizons for eBikeMaps, which want to better engage with local governments in order to support sustainable tourism.
The Eurobike Show
Eurobike Show, the annual international bicycle trade fair, will be held in Friedrichshafen, Germany, from 30th August to 2nd September 2017. The eBikeMaps team will exhibit to show their innovative products and establish new partnerships.
---
Catch up with the latest news from the EIT Community in the Newsroom.
Do you use social media? Follow us and get updates in your news feed.