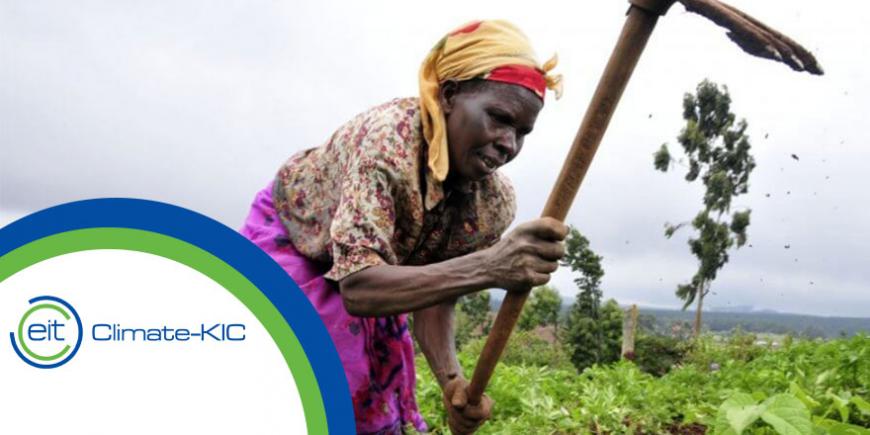 WINnERS, an agricultural supply chain de-risking service supported by EIT Climate-KIC, has secured over EUR 1.5 million in funding from the Climate Justice Resilience Fund (CJRF) and the African Development Bank (AfDB).
With the support of the EIT Climate-KIC Scaler programme, WINnERS was able to engage with banks and official development assistance (ODA) actors in numerous countries in sub-Saharan Africa. The CJRF funding will go towards working on gender equality as well as improving the financial inclusion of woman farmers in Tanzania. The AfDB funding will be used to iterate on the de-risking service in Tanzania, as well as scale it to three additional countries: Ghana, Uganda and Zimbabwe.
Extreme weather events are exacerbated by climate change, and cause significant damage to global food production and disrupt supply chains: Over 50 per cent of disruptions to food and fibre supply chains are caused by storms or droughts, the prices of key food crops could increase by 50 to 120 per cent as early as 2030, and the number of people at risk of hunger is projected to increase by 10 to 20 per cent by 2040, with 65 per cent of these people living in sub-Saharan Africa.
Created in 2015 and successfully launched in Tanzania, WINnERS seeks to address these challenges by utilising machine learning to create robust climate risk information for reinsurance and credit guarantees, which bring loans to smallholder farmers in developing countries who have never been able to access credit before.
'By enabling financial access to smallholder farmers, the programme places conditionality around the loans and offers guidance that strongly incentivises climate resilient practices at the farm level. This, in turn, leads to a positive feedback loop that makes the cost of credit cheaper and ensures the entire value-chain cares about climate resilience,' said Fabrizio Rossi, Programme Lead, Sustainable Land, EIT Climate-KIC. 'The overall vision is to raise the total agricultural output in developing countries and consequently contribute to fighting hunger as well as the effects of climate change.'
WINnERS aims to operate in ten countries in sub-Saharan Africa by 2020. By providing financial access to millions of farmers, WINnERS will be well placed to increase conditionality around the loans and boost the adoption of climate-resilient practices through technological transfer and capacity-building activities.
---