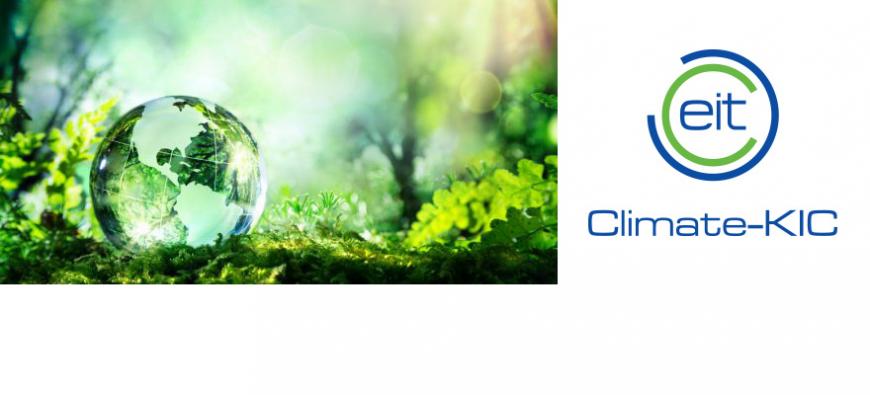 With the launch of Climetrics – the world's first climate impact rating for funds – project partners EIT Climate-KIC, CDP and ISS-Ethix effectively handed investors a EUR 2 trillion lever for mitigating climate change.
The product was "opened for business" at a press event at Deutsche Börse AG in Frankfurt yesterday (6 July), addressed by:
Kristina Jeromin, host and Head of Group Sustainability at Deutsche Börse
Paul Dickinson – Executive Chair of CDP
Dr. Maximilian Horster – Managing Director at ISS-Ethix Climate Solutions
Dr. Malte Schneider – Director Decision Metrics & Finance, EIT Climate-KIC
Nico Fettes – Project Manager at CDP
Viola Lutz – Head of Investor Consulting at ISS-Ethix Climate Solutions
Climetrics enables investors to gauge and compare the climate impact of investments in funds worth a total of EUR 2 trillion. It provides investors with a 1-5 rating – symbolised by its green leaf – based on a comprehensive, three-level methodology using data from CDP and ISS-Ethix Climate Change Advisors.
The rating results of the top-rated funds are available for free on climetrics-rating.org. Funds are rated on the climate change impact of its portfolio holdings, as well as on the asset manager's own application of climate impact as an investment and governance factor.
The rating covers more than 55 percent of the assets invested in equity funds that are currently for sale in Europe.
The project was catalysed and funded by Climate-KIC, Europe's biggest climate innovation agency. Dr Kirsten Dunlop, CEO of EIT Climate-KIC, said:
'Climetrics is a unique rating designed to transform investment decisions and drive climate-positive outcomes. As a climate innovation catalyst, we work with partners to identify and broker system-changing collaborations with the most potential for growth and environmental gain. This project is an excellent example of the potential for collaborative innovation to unlock the finance needed to scale up climate action.'
Climetrics arrives in the world as both institutional and private investors are increasingly attentive to climate-related risks to assets, and at a time when global finance's role in the low-carbon transition is in the spotlight. France recently broke ground with Article 173 – the first law to mandate climate change related reporting for investors, while the G20 Financial Stability Board's Task Force on Climate-related Financial Disclosures (TCFD) – to be presented at G20 this week – explicitly calls for financial actors and companies to disclose climate-related financial risks and opportunities.
Read the full Climetrics press release here.
The video of the launch event will be uploaded to CDP's YouTube channel after the event.
Do you want to be the next Climetrics, or OASIS, or Winners? Bring us your big impact, big lever climate innovation ideas and let's build this zero-carbon economy! Contact us
---
Catch up with the latest news from the EIT Community in the Newsroom.
Do you use social media? Follow us and get updates in your news feed.