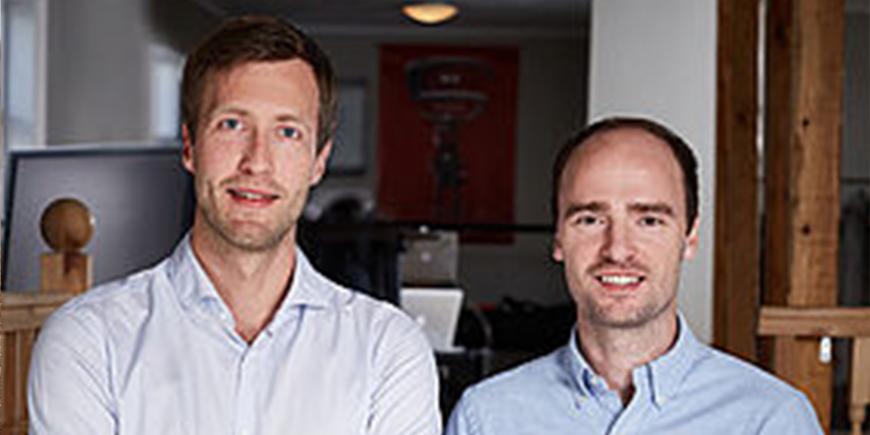 Supported by the EIT Digital Accelerator, Sidekick has completed a USD 20 million oversubscribed Series A financing round led by European investors to strengthen international growth.
Sidekick Health (Sidekick), a Nordic digital therapeutics company, specialises in creating gamified digital therapeutic solutions and programmes, transforming chronic and lifestyle disease management across multiple therapeutic areas, ranging from diabetes to ulcerative colitis and smoking cessation.
With the support of the EIT Digital Accelerator, the company launched its fundraising process earlier this year and was quickly oversubscribed. They finally decided to close the round at USD 20 million, led by Wellington Partners (Germany) and ASABYS Partners (Spain), with participation by existing investors Novator (UK) and Frumtak Ventures (Iceland).
The healthcare landscape has shifted significantly this year as a direct result of COVID-19, accelerating the adoption and demand for digital health solutions. We have grown our customer base sharply in recent months, adding new partnerships with global pharmaceutical firms and leading US-based healthcare organisations.

These developments have confirmed our vision to bring healthcare into people's homes, augment traditional medical care outside the bricks-and-mortar clinical setting, and empower patients to take control of their own health. Our new investors bring tremendous value to the table, supporting our continued growth in Europe, and helping Sidekick to continue to expand its operations in the US.

Dr. Tryggvi Thorgeirsson - Sidekick CEO and Co-Founder
Sidekick will use the proceeds for validation and development into new therapeutic areas, as well as to drive product development forward to increase its lead in patient engagement and retention, and to further position itself as the preferred provider to expand pharmacotherapies. The company will also focus on continuing to improve health outcomes with other healthcare stakeholders.
Sidekick was identified by EIT Digital through its flagship pan-European competition for deep tech scale-ups in the digital space, the EIT Digital Challenge, and was among the 10 winners in the 2019 edition of the contest. As part of the prize, Sidekick joined the EIT Digital Accelerator to support its international growth.
Since January 2020, Sidekick has been actively supported by the EIT Digital Accelerator's fundraising experts in launching and coordinating this round, which generated extremely strong interest from multiple international investors very early on in the process and which was reinforced by the outbreak of the COVID-19 pandemic.
Discover more about EIT Digital
The EIT Digital Accelerator team delivered critical support during this process and was key in the successful closing of our fundraising: in addition to providing invaluable feedback and advise, their systematic management of the process and coordinated efforts allowed us to meet with all the right investors from across Europe in a very short period of time.

Dr. Tryggvi Thorgeirsson - Sidekick CEO and Co-Founder
Since 2012, the EIT Digital Accelerator has supported start-ups and scale-ups from 18 countries who have raised over EUR 920 million in investment.
SidekickHealth is a remarkable European success story: founded in Iceland, with existing investors from their home country and the UK, now raising funds with German and Spanish venture capital firms with the support of the EIT Digital Accelerator. This is at the core of our mission: making Europe the domestic market of European entrepreneurs.

Chahab Nastar - Chief Innovation Officer at EIT Digital