EIT Digital and EU Commission's DG CONNECT sign agreement on close collaboration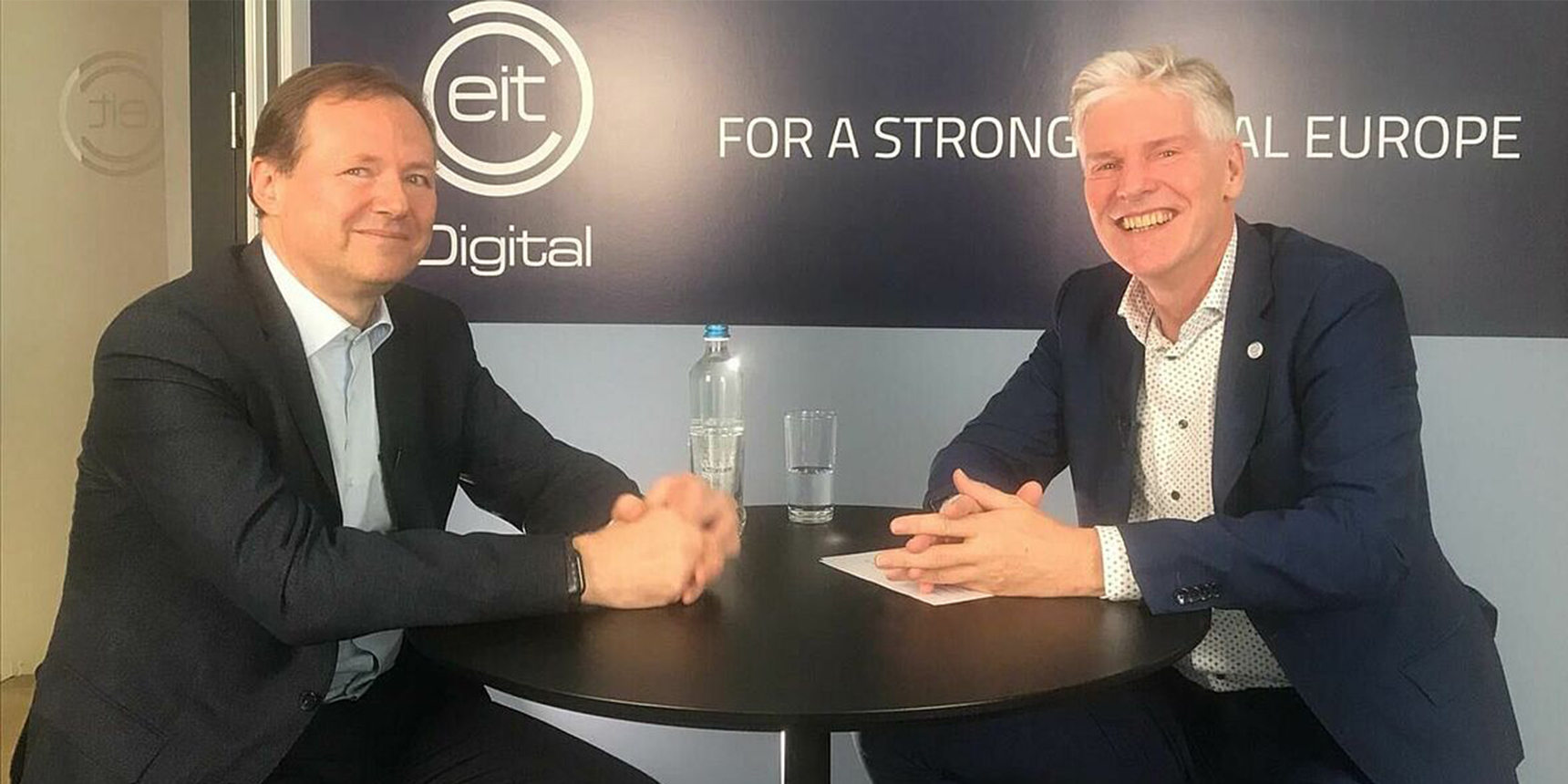 Both partners recognise the common objective to contribute to Europe's digital transformation and emphasise their mutual support to build a strong digital Europe that fosters inclusive, fair, and sustainable growth. 
I welcome our joint commitment to serve the needs of the European digital community for the benefit of Europe's economy and society. The EU's Digital Compass has given us a clear direction and this collaboration is an important instrument to achieve the ambitious goals of the European Digital Decade. EIT Digital is more than ready to play an important part in its realisation.

Willem Jonker, CEO at EIT Digital
The partners may cooperate in activities covering areas like digital infrastructure, IoT, Cloud Computing, Big Data and Artificial Intelligence, Cybersecurity, Privacy and Trust, but also Quantum computing, photonics, and optical computing. Other areas of potential collaboration include education & digital skills, the support for European digital innovation ecosystems, enhanced inclusiveness, and gender balance in digital, start-up support, and strategic priority areas like smart and digital cities, digital healthcare and wellbeing, and not at last the digital transformation of the finance sector. 
Over the coming decade, large parts of our economy and society will be reinvented due to the broad deployment of digital technologies like artificial intelligence, robotization, high performance computing and next generation networks. This digital transformation will be a key and indispensable enabler of long-term smart, sustainable and inclusive growth in Europe.

Willem Jonker, CEO at EIT Digital
As a starting point, EIT Digital and DG CONNECT will continue their on-going collaboration activities and intend, based on lessons learnt and best practice, to gradually extend the scope of co-operation and to refine its methods and tools. This process should start in the first half of 2021.  
Subscribe to the EIT newsletters to get the best of the EIT Community's news