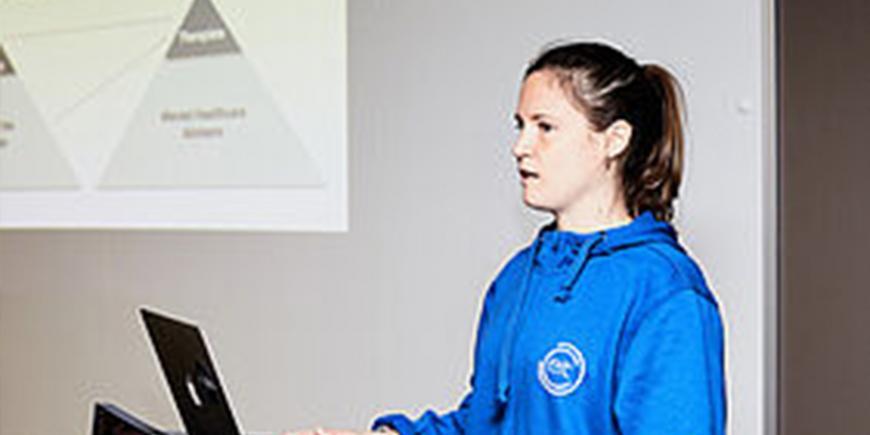 The annual Kick-Off will bring together 300 newly enrolled EIT Digital Master School students who have been admitted to one of the eight EIT Digital Master School programmes.
The official opening of the academic year will be held online from Budapest on 30 October. The Kick-Off is the first step for the students to lay the foundations of their international network.
The EIT Digital Master School is a unique European network of 17 outstanding technical European universities. Learning to think like an entrepreneur is a key element in the eight EIT Digital Master School programmes. The School seeks out the best technical students and equips them with cutting-edge knowledge and business skills, to help guarantee Europe's leading role in the global digital economy. All students receive upon successful completion of their two years masters two degrees from two different universities and a certificate of the European Institute of Innovation and Technology (EIT).
Discover EIT Digital Master School programmes
EIT Digital Master School is hosting an annual kick-off every year since 2012. This is the first time the kick-off is being held online. This has entirely to do with the COVID-19 pandemic. Nevertheless, the students will have the possibilities to start building their international network.
During the kick-off, they will be tasked to work on a business case in teams with students from different programmes and present their case solution at the end of the day. This is one of the first encounter with the innovation and entrepreneurial aspect of this special double degree masters.
Students from different cultural, educational, religious and national backgrounds will be tasked to think out a serious business problem on a business case. This has to be done in just a few hours. Working together in such a pressure cooker, lays down the foundations of a firm and intense pan-European network.
Our education system immerses our students from day one to think like entrepreneurs. We believe a strong Digital Europe requires people who know how to turn new emerging technologies into business. We educate these people within a European network of top-tech universities.

Roberto Prieto - Head of the EIT Digital Academy
During the Kick-Off the students will be addressed by EIT Digital representatives, CEO's of companies, representatives of the hosting universities partners the Budapest University of Technology and Economics (BME) and Eötvös Loránd University (ELTE) and alumni students. Peter Lakatos will be one of them. He is currently graduating from the programme Data Science, won several hackathons, among others EUvsVirus and now is leading an EIT Digital Innovation Activity together with European partners in Hungary and the Netherlands to help nurses monitor multiple corona patients.
The EIT Digital Academy House Band connects the students with their music during the opening and closing session.
For more details on the education portfolio of EIT Innovation Communities, click here.