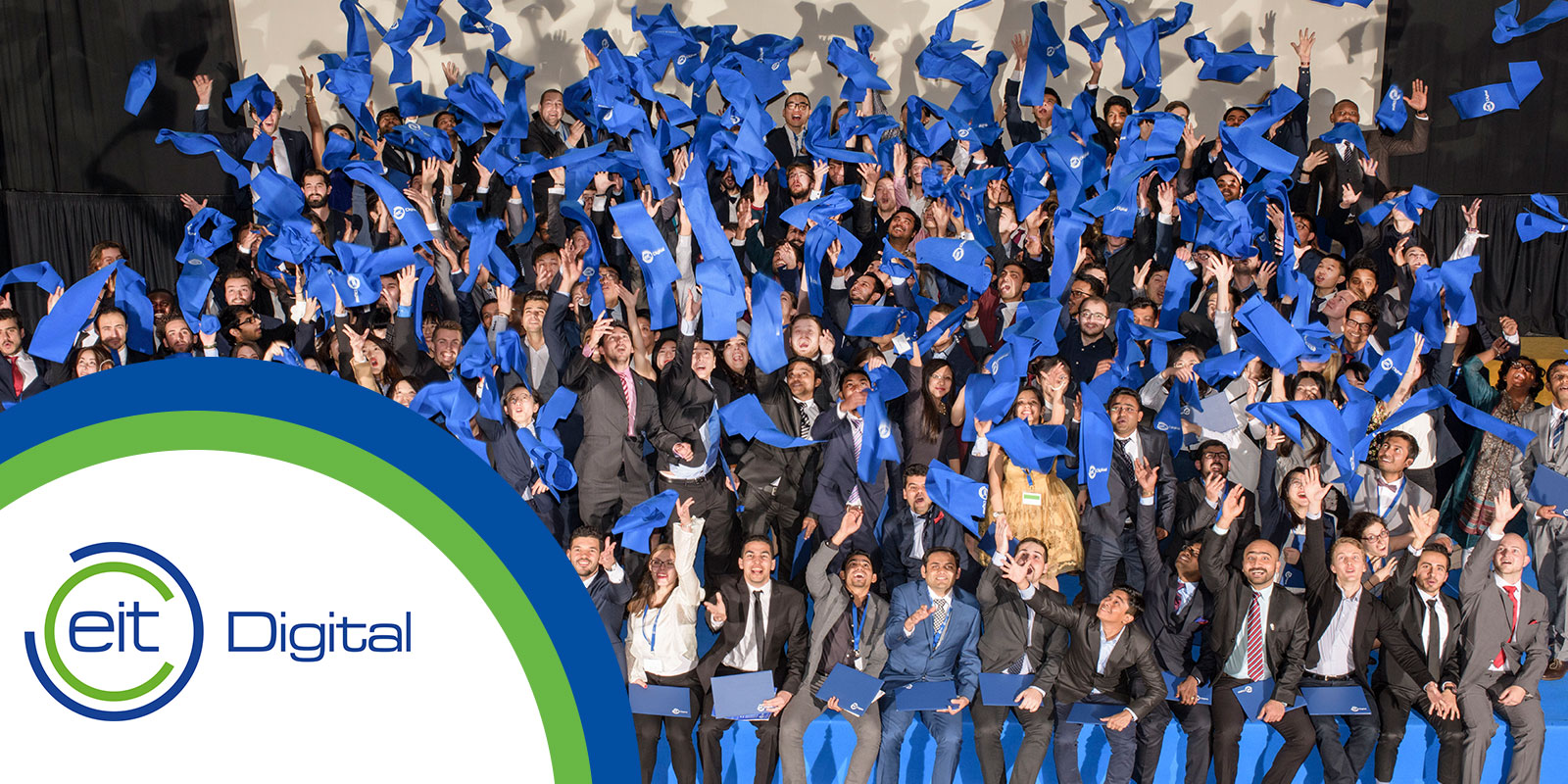 All new students who will be admitted to the EIT Digital Master School will meet for a three-day Kick-Off in Paris from 25 to 27 October.
This has been announced by Anders Flodström, Head of EIT Digital Academy, who expects more than 400 students from Europe and beyond to take part. Applications to the EIT Digital Master School are open until 15 April.
The new Master School students will be inspired by a challenging, yet rewarding programme in Paris, promises Guillaume Toublanc, the French Node Director of EIT Digital who, together with the Sorbonne University, has the honour of organising the sixth EIT Digital Kick-Off. Besides meeting each other and the industry, the students will be tasked to think out and pitch innovative solutions in a realistic business competition. This is, according to two students from last year's Kick-Off in Helsinki, hard work as they stated in Utoday, the magazine of the University of Twente. The three day Kick-Off will be also be the founding of an intense pan-European network.
Toublanc said that the choice to have the Kick-Off in Paris matches the innovation momentum: 'Paris has a very vibrant startup scene because of its dynamic and growth. According to Bloomberg, France is in the top ten of most innovative economies. We will make sure we bring this innovative and entrepreneurial spirit on stage to inspire the new cohort of EIT Digital Master School students.'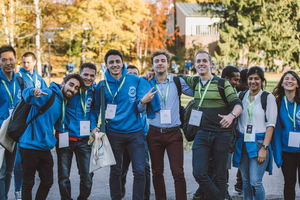 Learning to think like an entrepreneur is a key element of the EIT Digital Master School. The school seeks out the best technical students and equips them with cutting-edge knowledge and business skills to help guarantee Europe's leading role in the global digital economy.
According to Flodström, the school prepares students for the needs of industry: 'The EIT Digital Master School graduates have excellent career prospects and are wanted by all types of business from startups to large corporates." Risto Siilasmaa, Chairman of the Board of Directors of Nokia, who gave a speech at the last year's kick-off in Helsinki on machine learning, confirmed that companies like Nokia are scouting for people with both technical and business skills: 'Nokia aims to hire business people with a technology mindset and vice versa: technology experts with a business mindset - like EIT Digital Master School graduates.'
Programmes
The EIT Digital Master School students can choose to study from eight technical master school programmes. They study in two different top universities in two different countries. During the two-year course, students complete a work placement as well as a two-week Summer School programme. In total students could visit about five countries within two years. Graduates of the EIT Digital Master School programme will be rewarded with a double Master's degree coupled with a certificate from the European Institute of Innovation and Technology.
Students can apply until 15 April for one of these EIT Digital Master School programmes:
The following universities will welcome international students within the EIT Digital Master School Programmes:
Catch up with the latest news from the EIT Community in the Newsroom.
Subscribe to the EIT Newsletter to get the best of the EIT Community's news in your inbox once each month.
Do you use social media? Follow us and get updates in your news feed.