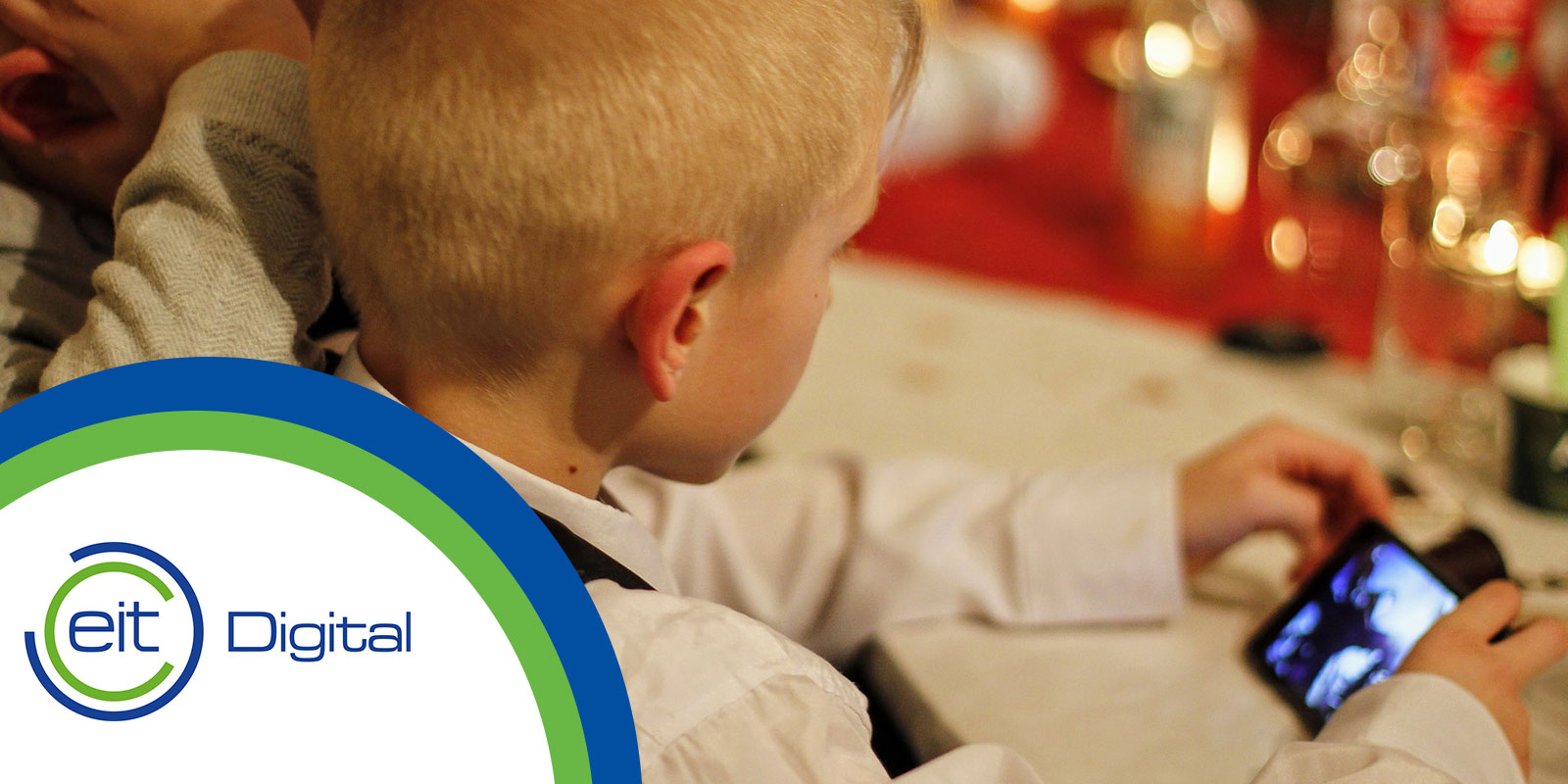 EIT Digital's CREEP seeks to develop advanced technologies and solutions for the early detection and prevention of cyberbullying effects.
CREEP is aimed at young people as well as teachers, parents and education and health authorities acting at the local/national level to prevent and fight cyberbullying. It aims to detect and prevent cuberbullying through social media monitoring and motivational technologies.
Enrico Maria Piras, Researcher at the Fondazione Bruno Kessler and Innovation Activity Lead for CREEP said: 'Cyberbullying is a form of bullying or harassment using electronic forms of contact. Around 17%* of UK teens have experienced cyberbullying. Moreover, 90%** of victims of traditional bullying state they have also been bullied online. There are many players in the market, but none really provides what we are currently working on. We are creating an all-in-one tool, enabling early detection of online harassment, social media monitoring of cyberbullying instances and a virtual coach based on artificial intelligence (AI) technology to support teenagers.'
Partners and their involvement
Part of EIT Digital's Digital Wellbeing Action Line portfolio of innovation activities for 2018, CREEP is led by the ICT Centre of the Fondazione Bruno Kessler in Trento, in partnership with the Italian company Expert System, the eCrime Research Group of the University of Trento, the French research centre INRIA and the German startup NeuroNation.
The activity leader FBK will set up the web crawling service, develop the virtual coach and test the technology through a living lab approach
Expert System is the business champion and will develop the business and market strategy, working with NeuroNation
INRIA and FBK, together with Expert System, will refine existing technologies for social media monitoring and semantic analysis.
The University of Trento will co-ordinate a survey to assess the technical, legal, social and organisational issues associated with cyberbullying.
Piras said: 'Thanks also to the support of the Department of Health and Social Solidarity and the Department of Knowledge of the Autonomous Province of Trento, the Trentino region of Italy will become a living lab where cyberbullying will be analysed not only on the Web, but also through a survey of a representative sample of students and in-depth interviews with experts in the fields of education and health. In addition, students and teachers at local middle and high schools will take part in educational and exploratory workshops aimed at raising awareness of the phenomenon and testing the tools developed.'
EIT Digital's Digital Wellbeing Action Line
The objective of the EIT Digital's Digital Wellbeing Action Line is to leverage digital technologies to keep people healthy (through prevention and early detection) or help them cope with existing chronic conditions. Both physical and mental wellbeing are considered. The solutions developed and introduced into the market by EIT Digital's partners generally focus on enabling consumers to be well-informed about their wellbeing and change their behaviour to improve quality of life and reduce healthcare costs.
* (Ditch The Label Annual Bullying Survey, 2017)
** (George & Odgers, 2015)
---
Catch up with the latest news from the EIT Community in the Newsroom.
Subscribe to the EIT Newsletter to get the best of the EIT Community's news in your inbox once each month.
Do you use social media? Follow us and get updates in your news feed.