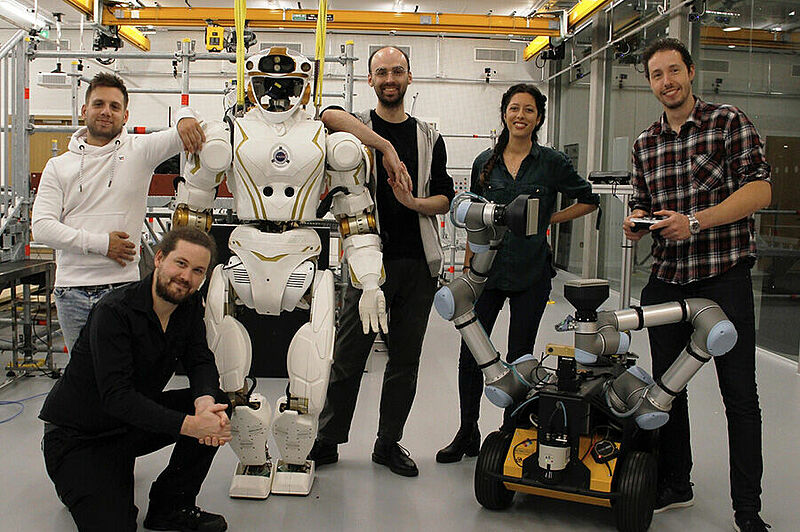 UK start-up Touchlab, a deep tech venture in EIT Digital's Innovation Factory roster, has raised GBP 3,5M.
The funding round was led by Octopus Ventures, one of Europe's largest early-stage investors and backed by Creator Fund and Techstart Ventures.
Touchlab is successfully pursuing an ambitious goal to give robots a human touch. While robots excel against humans in many ways, some tasks are difficult for them to replicate - grasping objects, for instance. In areas of tactile sensing and dexterity, robots have been inferior because they cannot detect tactile information and sometimes use too much force to achieve delicate tasks.
EIT Digital's UK and Ireland director, Morgan Gillis comments: "Touchlab has outstanding technology with potential for far reaching economic and societal impact. We are delighted to support them in this stage of intense commercialization alongside Octopus Ventures, a leading European VC firm, which shares our focus on deep tech".
Akriti Dokania, Investor at Octopus Ventures adds: "Touchlab has made truly pioneering advances with its technology in tactile sensing. Electronic skin opens a world of new opportunities and applications in robotics, making it an extremely exciting time for the industry. Touchlab has a huge vision for the business, and we couldn't be more thrilled to be supporting them on this journey".
Until now there has been little progress in giving robots a sense of touch like humans but Touchlab is solving this by developing a low-profile tactile sensing skin, which is wrapped around robots as "electronic-skin".
Zaki Hussein, CEO of Touchlab comments: "I greatly look forward to working with EIT Digital to commercialize our tactile avatar telerobot in hospitals across Europe. We aim to break the chain of hospital acquired infections (HAIs) without hindering the human interaction between clinicians and patients - a problem to which there is no existing solution. This will significantly reduce complications due to deadly pathogens, from COVID to MRSA."
Touchlab's e-skin is thinner than human skin, can be easily applied to existing robots and is able to withstand extreme environments such as acid, and high and low temperatures. When used in conjunction with tele-operated avatars, the technology also enables humans to operate remotely in hazardous settings such as nuclear plants or hospitals treating highly infectious diseases.