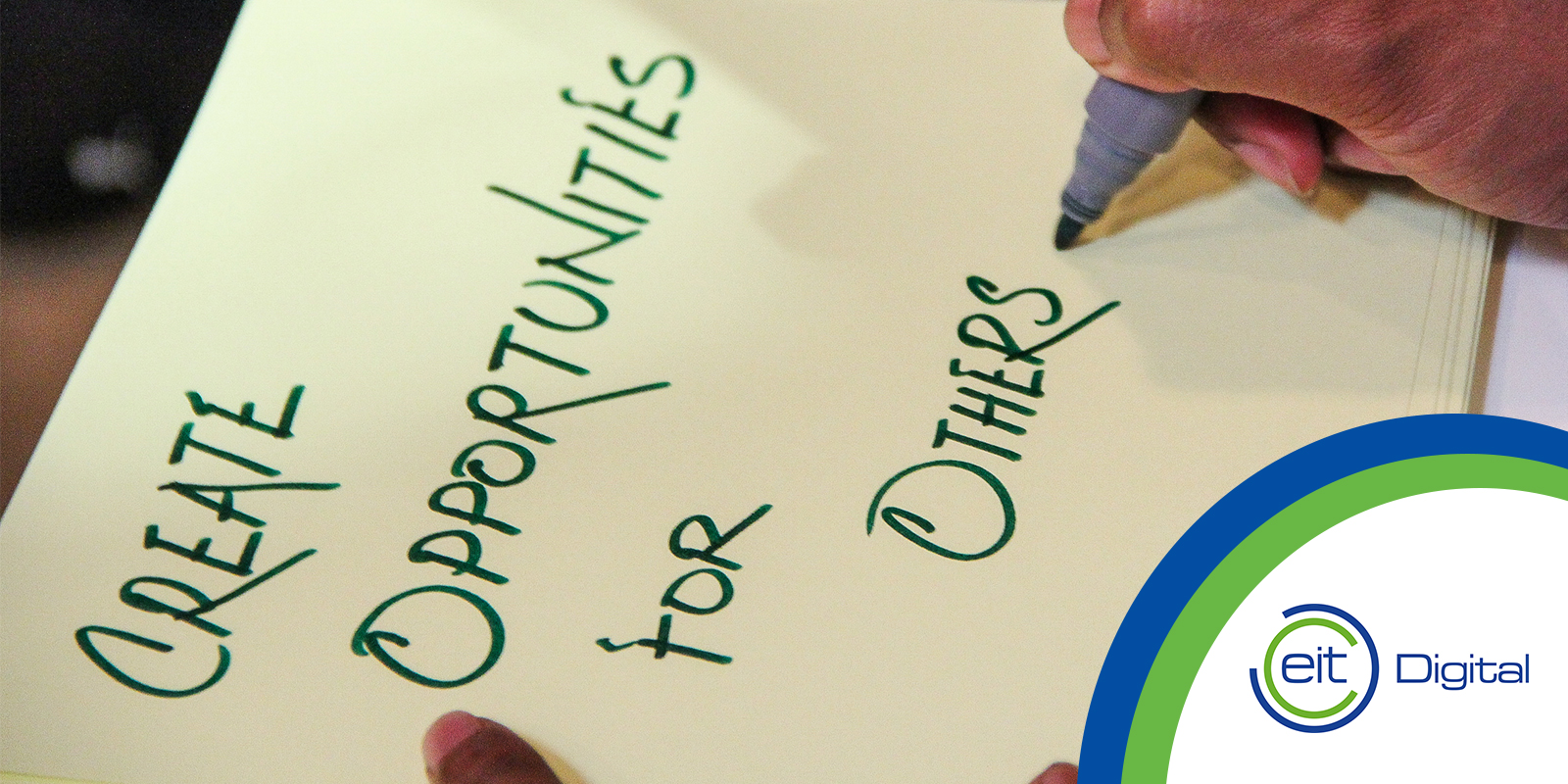 EIT Digital organised a Demo Day where 8 start-ups pitched in front of investors, corporate and state stakeholders.
The selected start-ups from Greece, Bulgaria and Romania pitched their ideas to investors, following an intense accelerator programme by EIT Digital and Found.ation, as part of the ARISE Europe Venture Program, a two-stage competition that supports the establishment of deep-tech-based ventures in East and Western Balkans.
In its effort to promote youth entrepreneurship in the wider region of the Balkans, Arise Venture Program provides aspiring entrepreneurs with the necessary tools to structure their business model and value propositions.
The start-ups were selected to participate in an intense acceleration programme that focuses on deep tech pre-seed startups and was organised by Found.ation in collaboration with EIT Digital's ARISE Europe for the first time. The ARISE Europe Venture Program offers a prize of EUR 15 000 per applicant from EIT Digital, an expert support in the development and finalisation of their MVP, and training in entrepreneurial skill set through the Bootcamp and Acceleration Phase.
The selected start-ups participated in a two-day bootcamp with interactive workshops, fast-pace mentoring and a diverse curriculum with the purpose of enabling participants to refine and mold their ideas into scalable businesses. A six-week intense mentoring phase followed that prepared them for their final pitch in front of the investors, during the Program's Demo Day. The startups are expected to establish a legal entity for their company in order to successfully complete the program by September.
The teams, originating from Greece, Bulgaria and Romania, are:
Bagsquad: a curated fashion marketplace for designer luxury bags.
EasyDoc: a platform that helps patients search for a doctor and book an appointment with a few taps.
Eliminatore: an eco-friendly algae cleaning solution for aquaculture nets.
Embiots: an end-to-end IoT solution that monitors use, location and condition of power tools.
HireFlows: a recruitment software for SMBs, featuring an innovative matching algorithm.
Orderstate: a cloud service that brings superior supply chain control to SMBs.
Quarioo: a platform focusing on air quality and energy management for buildings.
Scoop: exploits the penetration of social media to create a modern rewarding and loyalty mechanism.
The teams valued the program and the insight they received from mentors.
The founder of Orderstate said: 'The program was incredibly helpful to provide the right mentorship and connecting us with the industry. The progress during the last 6 weeks was summed up perfectly in a fantastic demo day that allowed us to present and discuss our progress with like-minded investors and technology enthusiasts.'
Embiots founder said: 'Our participation in ARISE program helps us move our venture on the next level, both technologically and business-wise. Found.ation, through our mentor Chris Andreikos, was our guide throughout this process and although the stress of a live hardware demo, everything went fine. Demo Day gave us the opportunity, not only to showcase our prototype but also to receive useful feedback and contacts that will help us towards our journey.'
EIT Regional Innovation Scheme
The EIT Regional Innovation Scheme (EIT RIS) is the EIT Community's outreach scheme. The scheme enables the transfer of good practices and know-how from the EIT's unique approach to boosting innovation. The EIT RIS was introduced in 2014 to share good practices and experience emerging from EIT Community activities and to widen participation in our activities across Europe
---
Catch up with the latest news from the EIT Community in the Newsroom.
Subscribe to the EIT Newsletter to get the best of the EIT Community's news in your inbox once each month.
Do you use social media? Follow us and get updates in your news feed.