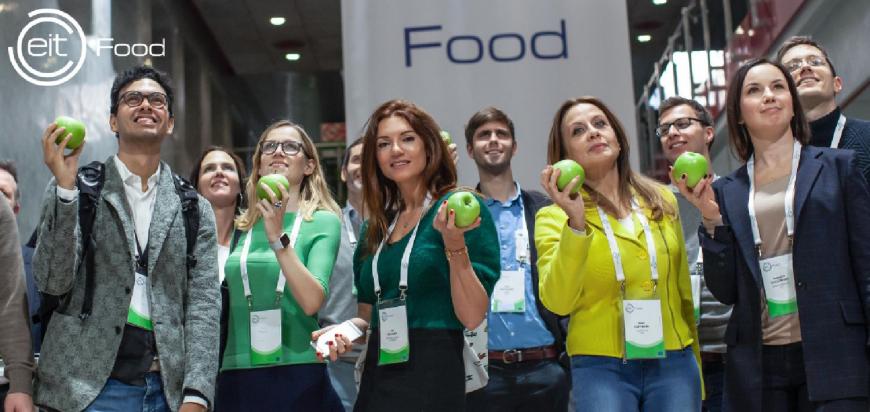 EIT Food announced today that the application window to join the third cohort of RisingFoodStars is now open to new agrifood start-ups and scale-ups.
Now in its third year, the annual call is open between 1-30 April and aims to attract the most promising mature start-ups and early scale-ups who can support EIT Food's mission to transform the food system.
As a partner of EIT Food, the RisingFoodStars Association serves as an umbrella association for high potential agrifood start-ups and scale-ups with a mission to transform the food system. Accepted new members into the third cohort will join the 50 existing members already being supported to become international game changers in the agrifood sector.

The benefits of joining the EIT Food RisingFoodStars community
This unique international innovation vehicle offers outstanding young companies access to knowledge, networks and the opportunity to actively engage in EIT Food's activities. Accepted applicants will benefit from access to EIT food's leading partner and expert network from across Europe, innovation programmes and business creation support as well as potential customers and distribution channels, which will significantly accelerate their international growth.
---
More EIT Food news
---
The selection process
In addition to conforming to the EU definition of a Small Enterprise, each start-up must also meet EIT Food's own three key criteria for entry to guarantee the dynamism and purpose of the startup community:
Complementary: candidates must complement the existing competences within RisingFoodStars along the value chain and/or bring in specific new emerging technology competences
Excellent: candidates must be able to fully support and contribute to the strategic ambitions of EIT Food
Potential: candidates must have potential to grow and benefit from their membership of RisingFoodStars, considering areas such as their current status, their growth process and their continuing participation as a member.
On announcing the opening of the application, EIT Food's RisingFoodStars Manager, Annick Verween, said:
'If you are a game changer in the agrifood industry, at the edge of scaling in an international context, then we strongly encourage you to apply to join our RisingFoodStars community. We are looking for mature start-ups and early scale-ups who will bring fresh ideas, an agile approach and out of the box thinking to help drive innovation in the agrifood sector.'
The application window to join EIT Food's 3rd cohort of RisingFoodStars will close on 30 April. Judging of the applicants will take place May-June, with the final announcement of the successful applicants on 3 July.
For more information on our RisingFoodStars community, the application process and our existing members, please visit the EIT Food website.
---