Twenty scaleups to join the RisingFoodStars Association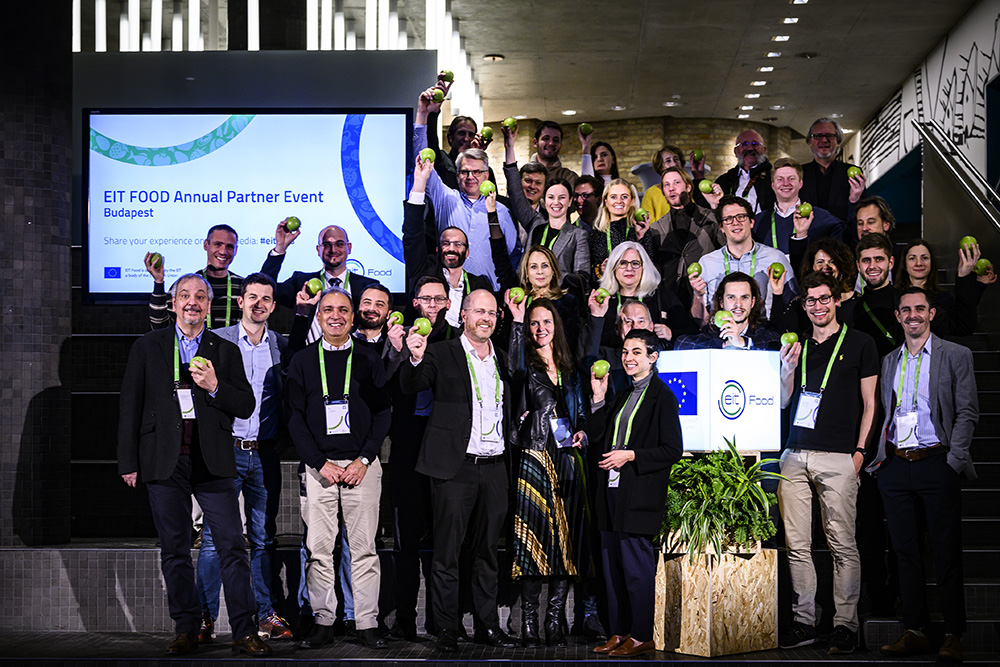 Twenty high-impact agtech and foodtech early scaleups have been selected to join EIT Food's RisingFoodStars Association, a pan-European network that provides its members with tailored support and mentoring alongside valuable exposure to influential individuals and organisations.
This year's companies were selected from a record number of applications, with close to 130 startups from over 33 countries evaluated. The Advisory Committee members were particularly focused on supporting the companies with technological solutions to key issues in the food system, to ensure it can be healthier, more sustainable and more transparent in the future.
We're thrilled to welcome 20 outstanding agrifood scaleups to the RisingFoodStars network. We believe these companies are the gamechangers of the future and the fact that they are on the edge of scaling internationally makes them the perfect addition to our EIT Food community. Now the fun begins, in learning to know them better, seeing where they need to progress and connecting them to partners and opportunities within and outside of the EIT Food network. 
said Dr. Annick Verween, RisingFoodStars Manager.
RisingFoodStars will benefit from:
Access and personalised introductions to EIT Food's network of major agrifood companies, universities and research organisations
Increased credibility and visibility to take impactful work to the next level through exclusive entry to best-in-class events, both in Europe and globally
Tailored support in scaling up, investments and the typical pains of a scaleup
Access to funded joint projects working on an equal footing with industry and research leaders
For more information, please contact:
Anne-Marie Banescu
RisingFoodStars Business Support Manager
T: +32 497 73 20 45
E: A-m.banescu@eitfood.eu
RisingFoodStars: 2020 Cohort
Below are the companies that have been awarded a place on RisingFoodStars, separated into EIT Food Focus Areas for a healthier, more sustainable and more transparent food system.
Alternative Proteins
Circular Food Systems
Comerso (France): Comerso's mission is focused on the general waste issue. We developed a tech & logistic platform to accelerate Circular Economy in businesses.
Digital Transformation of Traceability
Sustainable Agriculture
Sustainable Aquaculture
SafetyNet Technologies (UK): SafetyNet Technologies' primary goal is to design and build devices that increase the selectivity of commercial fishing practices. By being more selective with the fish caught, the industry becomes more sustainable. Light can be used as a tool to achieve this.
Marine Feed (Sweden): Marine Feed developed unique new products for the food chain, based on cultivation of sea squirts (Ciona). The operation has multi-ecological benefits and addresses main challenges for ecological food supply.
SuSea (UK): SuSea is a natural preservative producing company developing innovative preservation technologies for seafood with an aim to provide healthy and high-quality seafood products, improve seafood safety and reduce waste by increasing shelf life.
Targeted Nutrition
Durrow Mills (Ireland): Our innovative ingredients company is supplying organic sprouted flours and breadshttp://drygro.com/ to the baking industry and retail sector.
LOEWI (Germany): LOEWI evidence-based personalised nutrition and supplementation.